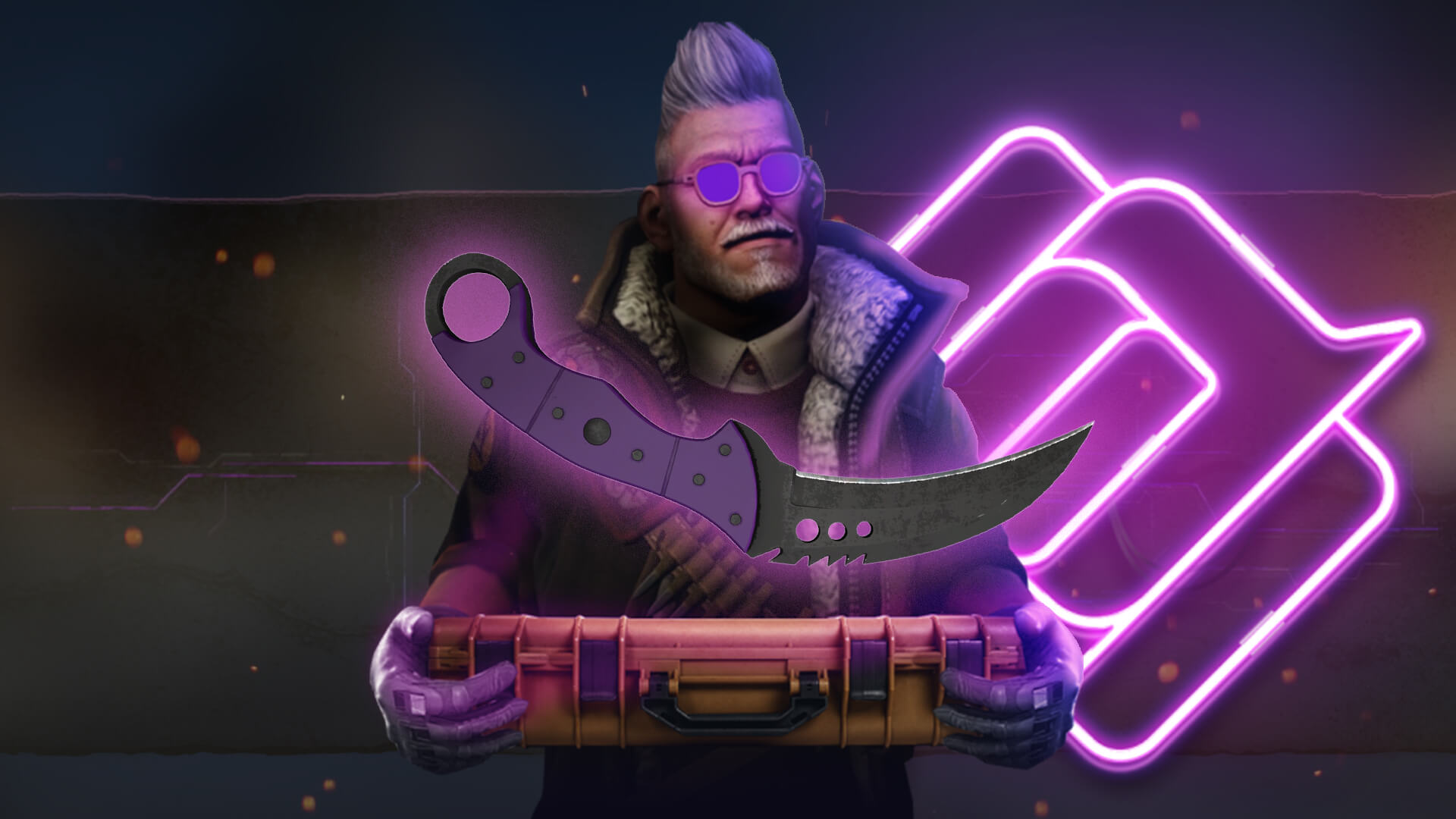 Cheap CS2 Talon Knife Skins You Should Buy [2023]
The Talon Knife in Counter-Strike: Global Offensive is both a fashion statement and a practical tool for players. Its unique design, resembling a bird's talon, adds a touch of flair to any loadout. However, it's not just about aesthetics; the Talon Knife offers enhanced mobility and a swift, reliable animation, making it a favorite for close encounters and speedy map navigation.
We'll delve into the world of CS:GO skins, highlighting some of the cheapest Talon Knife CS: GO can provide. Whether you're a collector or a tactical player, these affordable options ensure you can wield the Talon Knife's power and style without a hefty price tag.
Exploring the World of Cheapest Talon Knife Skins in CS:GO
In the expansive realm of CS:GO skins, the Talon Knife stands out for its unique design and practicality. But what if you're on a tight budget or simply looking for a cost-effective option? That's where the cheapest Talon knife skins in CS:GO come into play, providing both style and affordability. We'll find some of the most budget-friendly choices that allow you to wield this elegant and practical tool while ensuring you get the best Talon knife skins in CS:GO without breaking the bank.
These cheapest Talon knife skins in CS:GO ensure that you can enjoy both style and practicality without stretching your budget. Whether you prefer the rugged Scorched or the sleek Night, there's an affordable Talon Knife skin to match your taste and in-game savings.
Discovering Value in Style – Cheapest Talon Knife Skins in CS:GO
In the diverse landscape of CS:GO skins, the quest for affordability doesn't mean compromising on style. The world of cheapest Talon knife skins in CS:GO provides a gateway to elegance without straining your budget. From the rugged charm of the Scorched to the sleek allure of the Ultraviolet, these options offer both flair and financial prudence. With these budget-friendly selections, players can confidently wield the Talon Knife's sophistication, demonstrating that in CS:GO, style doesn't have to come at a premium. It's a testament to the fusion of value and aesthetics, enriching your gaming experience.
FAQ
How much is the cheapest Talon knife?
The cheapest Talon knife skins in CS:GO can vary in price, but Safari Mesh is the cheapest one. Its price starts at around $346.
What is the cheapest knife on CS:GO?
The price of knives in CS:GO varies depending on the skin's rarity, wear, and popularity. According to the latest data, Navaja Knife Damascus Steel can be called the cheapest, its price begins from $88.
What is the most expensive Talon knife in CS:GO?
The most expensive Talon knife skin in CS:GO is Fade, which price starts at $2,670