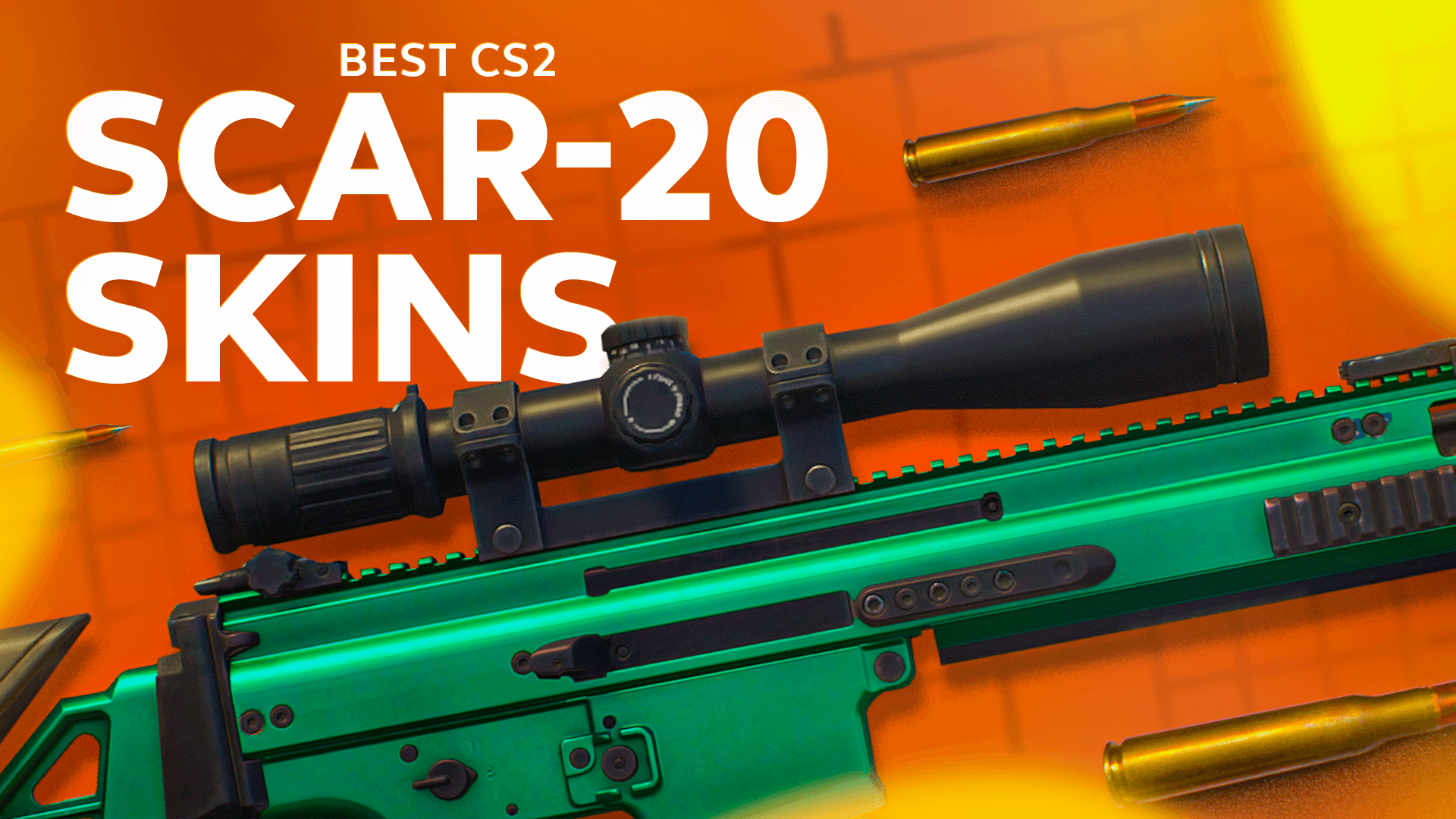 The Best SCAR-20 Skins in CS2: Gamer's Choice [2023]
Embarking on the virtual battlefields of CS2, players find solace in the formidable SCAR-20, an automatic sniper rifle exclusively wielded by counter-terrorists. Renowned for its unparalleled accuracy, this weapon emerges as a preferred choice, enabling sharpshooters to skillfully target and eliminate adversaries from a considerable distance. Over the years, the SCAR-20 has carved a niche for itself, gaining a reputation for unwavering dependability and reliability.
Armed with exceptional accuracy, the SCAR-20 becomes a potent instrument, ensuring that players can make a tangible impact in the throes of virtual warfare. In this exploration of the gaming realm, we delve into the best SCAR-20 skins, uncovering the finest adornments that elevate the SCAR-20 into a personalized masterpiece—the gamer's choice in 2023.
The Top 10 Best SCAR-20 Skins in CS2
What sets this automatic sniper rifle apart is its commendable rate of fire coupled with easily manageable recoil, offering players a lethal combination for precision and firepower. While it may lack the one-shot lethality of the AWP, this weapon compensates with sustained firepower, allowing players to inflict significant damage with each well-placed shot.
The SCAR-20 Skins Conclusive Appeal
Exploring these skins allows you to transform your SCAR-20 into a truly distinctive and standout weapon on the battlefield. The variety of colors, patterns, and thematic elements showcased in these skins provide an avenue for personal expression and style. By choosing any of these best SCAR-20 skins, you not only customize your firearm but also ensure that you stand out and make a statement in the virtual arena!
FAQ
Is SCAR-20 better than G3SG1?
The choice between SCAR-20 and G3SG1 often depends on personal preference. SCAR-20 is favored for its higher rate of fire, while G3SG1 offers more damage. Players often choose based on playstyle and specific in-game scenarios.
How much does SCAR-20 cost in CS2?
The price of the SCAR-20 skin in CS2 varies widely based on factors such as rarity, condition, and the specific skin. Prices can range from a few cents to hundreds of dollars in the Steam Market.
Why don't pros use auto sniper?
Pros often avoid auto snipers due to their high cost and slower mobility compared to traditional rifles. Additionally, the single-shot AWP is preferred for its one-shot kill potential, making it more versatile in professional gameplay.