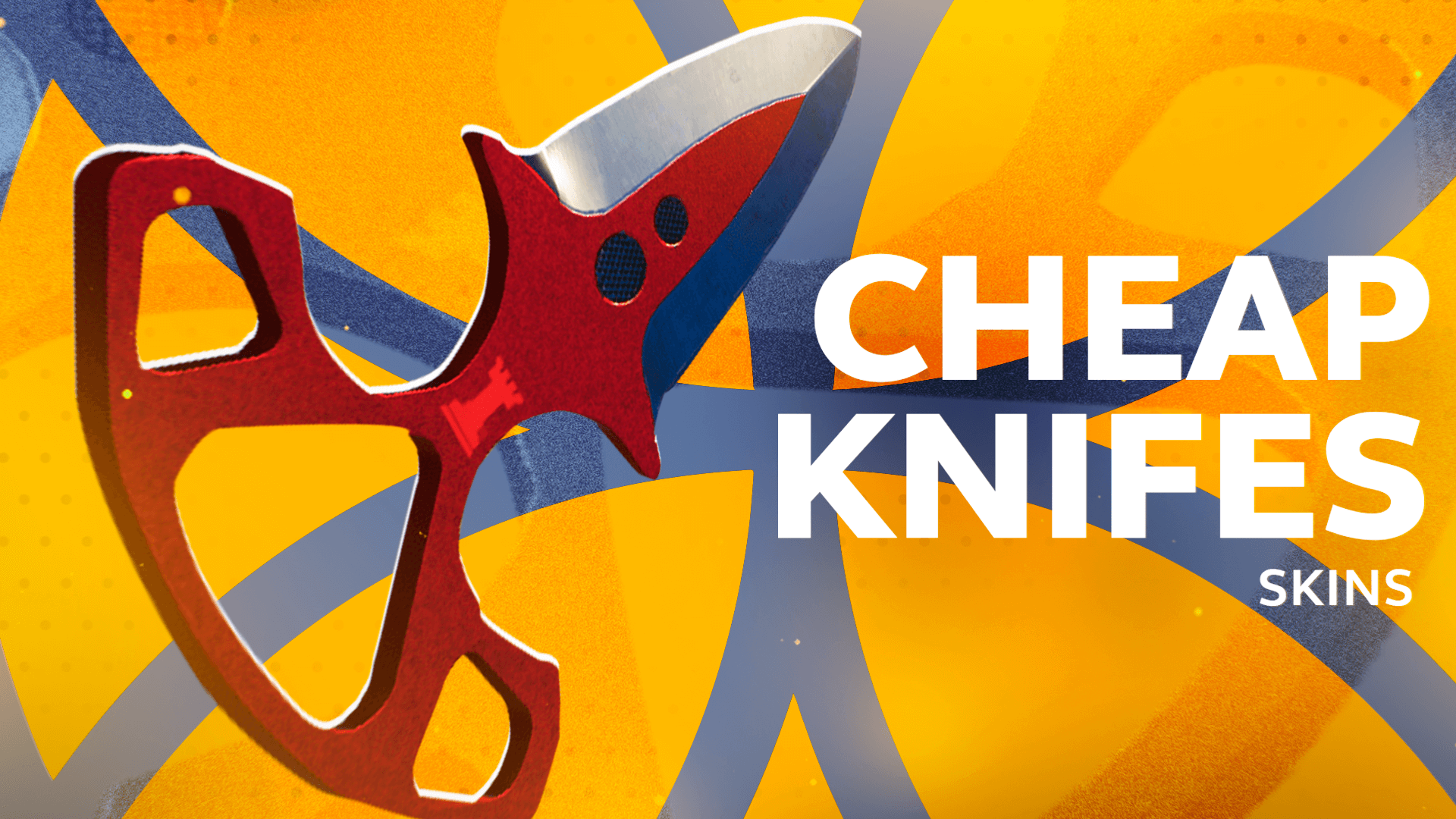 The Cheapest CS2 Knife Skins [2023]
Beautiful, but expensive – that's the paradox of knife skins in CS2. These virtual blades can cost as much as real-world knives, with prices frequently hovering between $100 and $200, and sometimes reaching even greater heights. Not everyone is prepared to invest such a substantial sum for a cosmetic item in the game. For those who aspire to enhance their gaming experience without emptying their wallets, we have your back.
In this article, we will explore a curated selection of the cheapest CS2 knife skins available on the market. These affordable options will allow you to add a touch of personal style to your in-game arsenal without draining your bank account.
The Top 10 Cheapest Knife Skins in CS2
Cheap CS2 Knife Skins for All Players
The CS2 knife skins we've discussed in this article offer an affordable way to elevate your in-game experience. These budget-friendly options not only add a touch of uniqueness to your virtual arsenal but also let you express your personality without sacrificing your hard-earned cash. But as you wield your newfound affordable blade, remember that it's your gameplay that truly defines you as a CS2 player. Embrace the world of affordable CS2 knife skins, and let your skills do the talking in the arena!
FAQ
Are these cheap CS2 knife skins any less valuable than their expensive counterparts?
Absolutely not. While the price of a CS2 knife skin doesn't directly correlate with its in-game performance, these affordable options still carry the same gameplay attributes as their pricier counterparts. They might not have the rarity or prestige of high-end skins, but they can be just as effective in a match.
Can I trade or sell these affordable CS2 knife skins?
Yes, you can trade or sell these affordable knife skins just like any other CS2 skins. The Steam Community Market and various third-party trading platforms allow you to exchange or sell skins.
Will using a cheap CS2 knife skin affect my gameplay experience?
Not at all. Your choice of CS2 knife skin has no impact on your actual gameplay or performance. Whether you use an affordable knife skin or a high-end one, your skills and strategies are what truly define you as a player in CS2.