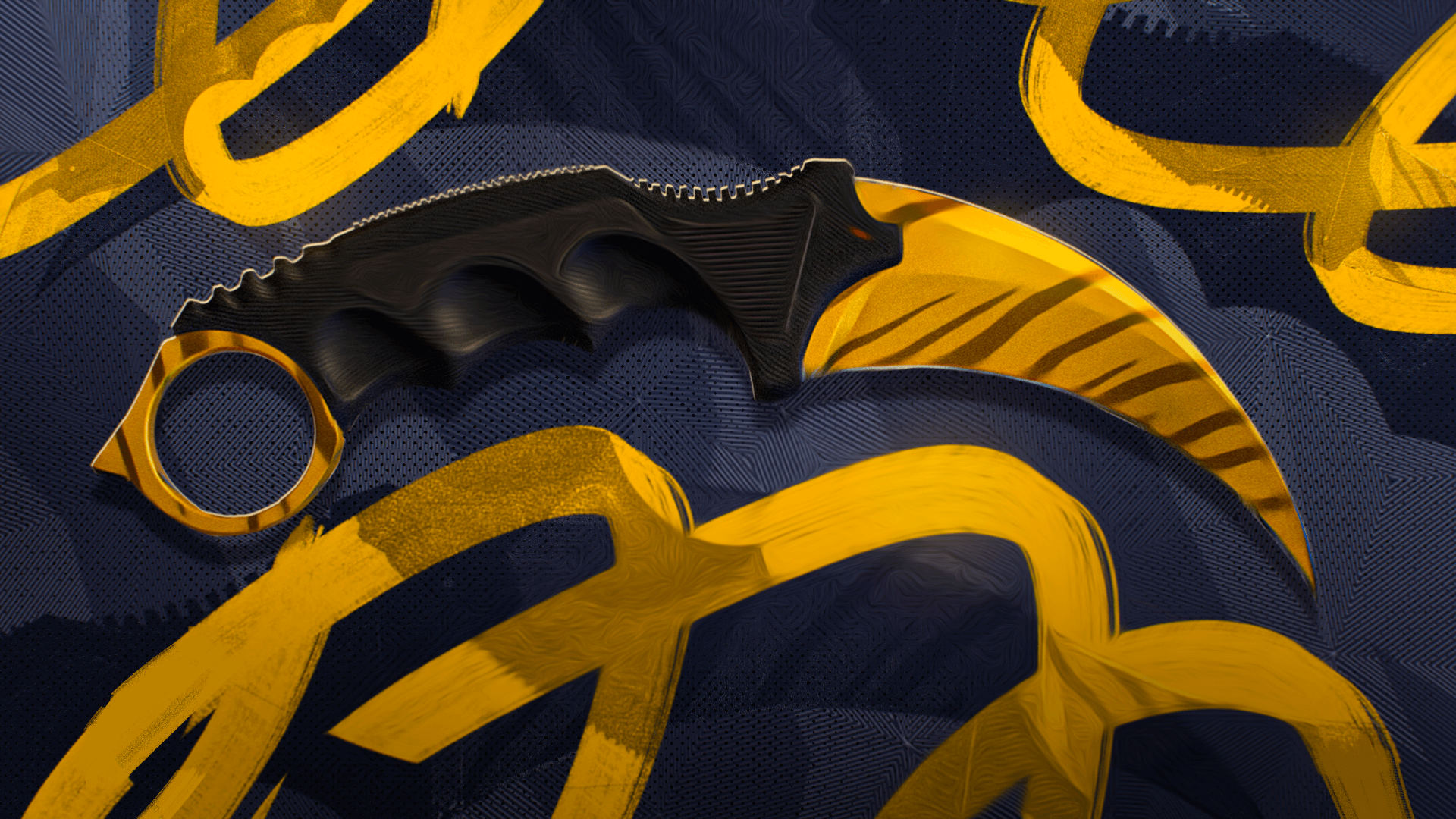 Best CS2 Karambit Knife Skins
The Karambit Knife, a prominent melee weapon in CS2, holds a distinct allure among players, making it one of the most sought-after knives in the game. What sets the Karambit apart is its unique, curved blade resembling a tiger's claw, providing an aesthetic appeal and exceptional design. Beyond its appearance, the Karambit offers an ergonomic grip and versatility in combat, allowing for swift and precise movements, making it a favorite choice for close-quarters engagements.
As players navigate the intricate gameplay of CS2, having a Karambit Knife skin that resonates with their style is crucial. In this article, we delve into some of the best Karambit knife skins in CS2, showcasing the best designs that complement different preferences and playstyles.
Best Karambit Knife Skins
Unveiling Excellence: Navigating CS2 with the Best Karambit Knife Skins
In this exploration of CS2's diverse knife offerings, we've delved into the world of Karambit knife skins, highlighting their unique designs and intricate patterns. The Karambit, with its distinctive curved blade resembling a tiger's claw, holds an undeniable allure for CS2 enthusiasts. Beyond its formidable functionality, the visual aesthetic is equally vital. Our journey has uncovered a range of captivating designs, showcasing the best karambit knife skins available. These skins not only reflect individual tastes but also elevate gameplay, making a statement on the virtual battlefield. Embrace the elegance and power of CS2 with the best karambit knife skins, truly a cut above the rest.
FAQ
What is the rarest karambit skin in CS2?
The Karambit Case Hardened Blue Gem holds the title of the rarest skin in the CS2 realm. This 'Factory New' knife commands an astounding price of $1.4 million, making it the pinnacle of desirability. Its unparalleled aesthetic and vibrant design contribute to its status as the most coveted skin in the game.
What is the best karambit skin?
Determining the "best" Karambit skin is subjective and depends on personal preference. Popular choices include the Karambit | Marble Fade, Karambit | Doppler, and Karambit | Tiger Tooth.
What case has the highest chance of a Karambit?
The case with the highest chance of obtaining a Karambit knife is the "Chroma Case 2." This case often provides a higher likelihood of unboxing Karambit knives compared to other cases in CS2. However, the exact odds of obtaining a Karambit can vary and are influenced by factors like the specific Karambit variant and the condition of the skin.