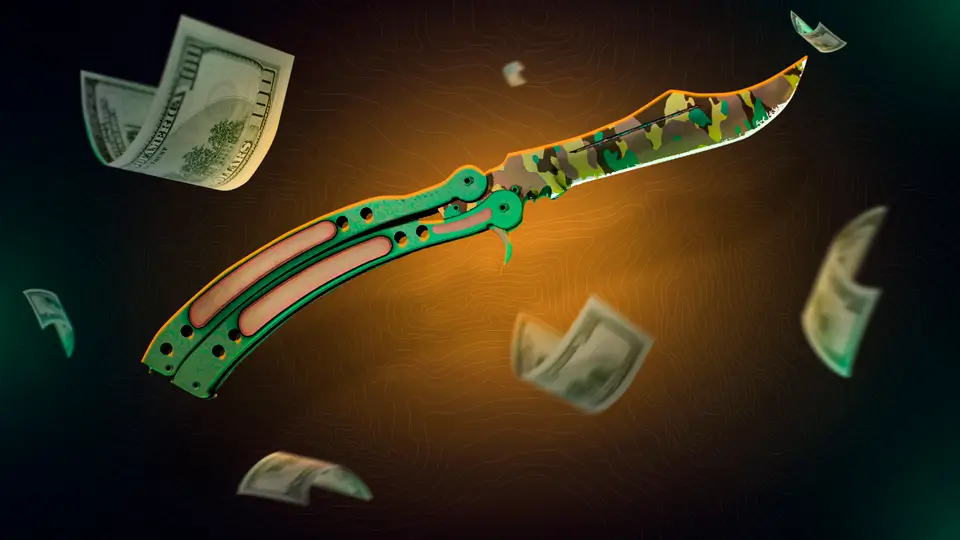 The Best Green Skins In CS2 [2023]
In the world of CS2, customization is not just about enhancing your gameplay; it's also about making a statement. Some players take it to the next level by curating an in-game outfit with a particular color theme. If you're one of those players with a penchant for the color green, you're in for a treat.
Green CS:GO skins have a unique charm, often symbolizing freshness and vitality. We've scoured the CS2 marketplace to bring you the perfect solutions for building a stylish, green-themed outfit that suits every budget, whether it be green gloves, green weapons, or even agents with green elements.
Best Green CS2 skins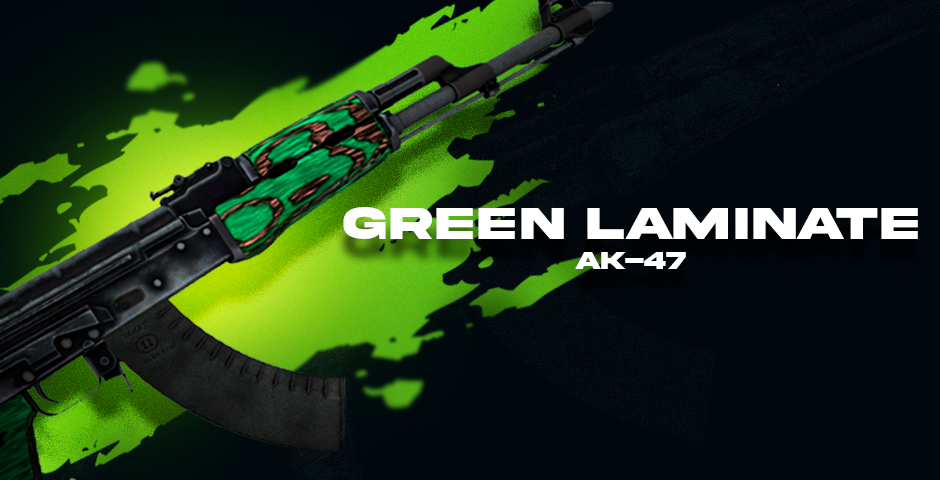 AK-47 | Green Laminate
Price Range: $12.99 – $22.12
Quality: Mil-Spec
Case: The 2021 Vertigo Collection
Unique feature: The green AK in CS2 offers an affordable option for players looking to add green-themed skin to their inventory. With a price range that suits all budgets, it's a versatile choice. This skin features a green and black design with a laminate finish, making it a visually appealing addition to any loadout.
AWP | Pit Viper
Price Range: $0.53 – $1.05
Quality: Restricted
Case: The Italy Collection
Unique feature: The AWP Pit Viper is among the fantastic green AWP skins. This skin features a striking snake-themed design in green and black, adding a unique touch to your AWP. The affordability and distinctive appearance of the AWP Pit Viper make it a popular choice for CS:GO players aiming to enhance their green-themed loadout.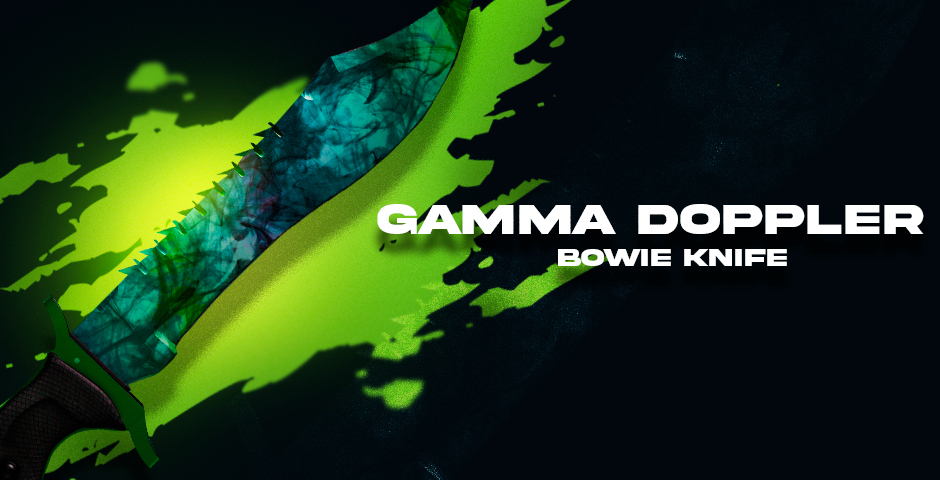 Bowie Knife | Gamma Doppler
Price Range: $486 – $550
Quality: Covert
Case: Dreams and Nightmares Case, The Dreams and Nightmares Collection
Unique feature: The Bowie Knife Gamma Doppler is a stunning addition to any CS:GO green loadout. It features a blade adorned with metallic paint, creating a mesmerizing pattern of translucent, swirling lines that resemble ethereal wisps of smoke. The color scheme encompasses various shades of green, seamlessly transitioning in a gradient fashion, evoking the texture of a radiant emerald. If you're looking to complete your green inventory in CS:GO with a distinctive and stylish knife, the Bowie Knife Gamma Doppler is an excellent choice, offering a blend of affordability and aesthetics.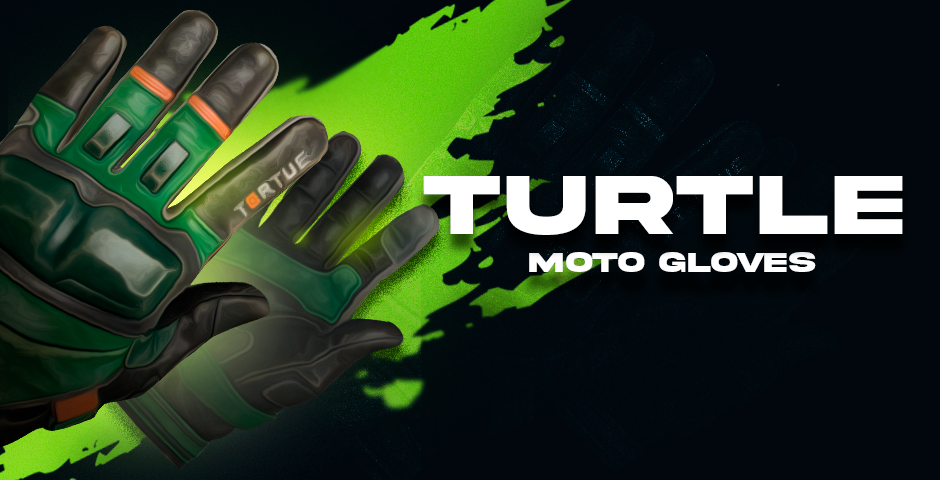 Moto Gloves | Turtle
Price Range: $138 – $575
Quality: Extraordinary
Case: Clutch Case, Revolution Case
Unique feature: The Moto Gloves Turtle offers a distinctive and eye-catching appearance. The gloves feature a vibrant green and black color scheme. The green and black color combination provides a striking contrast that adds to the overall visual appeal. These gloves are an excellent choice for CS2 players looking to add a touch of nature-inspired style to their loadout.
Butterfly Knife | Boreal Forest
Price Range: $719 – $1,217
Quality: Covert
Case: Operation Breakout Weapon Case
Unique feature: The Butterfly Knife Boreal Forest features a timeless forest camouflage pattern on its blade, incorporating shades of green, brown, and khaki. This classic design is reminiscent of military camouflage and adds a rugged and tactical aesthetic to the knife. It's a great choice for players who appreciate the traditional appeal of camouflage patterns and want to fill up their collection with green knives in CS2.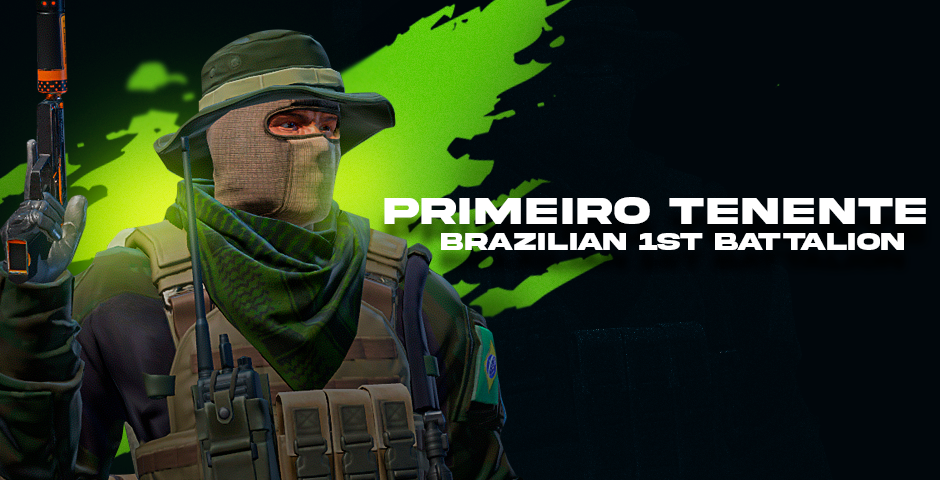 Primeiro Tenente | Brazilian 1st Battalion
Price Range: $15.89
Quality: Distinguished
Collection: Operation Riptide Agents
Unique feature: The Primeiro Tenente | Brazilian 1st Battalion is an agent in Counter-Strike: Global Offensive that features green elements in its design. For players looking to assemble a green-themed loadout or inventory in CS:GO, the Primeiro Tenente Brazilian 1st Battalion can be an interesting choice. His military appearance and the colors of the Brazilian flag can make him an attractive addition to any collection of skins and agents in the game.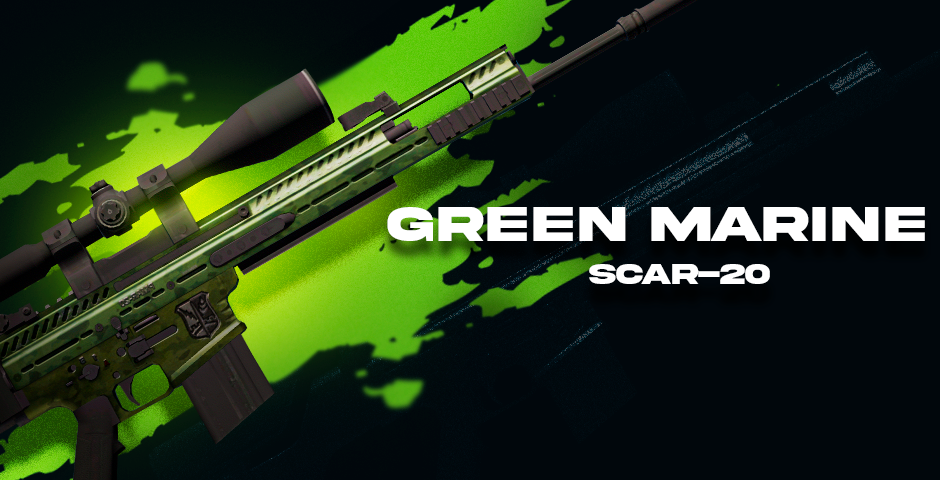 SCAR-20 | Green Marine
Price Range: $0.17 – $1.35
Quality: Mil-Spec
Case: Shadow Case, The Shadow Collection
Unique feature: The SCAR-20 Green Marine is a CS2 skin for the SCAR-20 sniper rifle. It features a predominantly green camouflage pattern with accents of black and brown, giving it the appearance of a military-style weapon designed for use in forested or jungle environments. In terms of price, the SCAR-20 Green Marine falls into the affordable range of CS:GO skins, making it accessible to a wide range of players.
Green Arsenal: CS2's Best Green Skins from Budget to Premium
In conclusion, CS2 offers a vibrant array of green-themed skins, allowing players to create stunning green loadouts that reflect their personal style. Whether you're on a budget or looking for top-tier options, there's a green skin for everyone. From the affordable AK-47 | Green Laminate to the visually striking AWP | Pit Viper, green CS2 skins add a unique touch to your inventory. Whether you're aiming for a green inventory, a green loadout, or simply appreciating the aesthetics, these skins bring a fresh and captivating look to your CS2 gameplay.
FAQ
What is the best green knife in CS2?
The best green knife in CS:GO is subjective and depends on personal preference. Some popular green-themed knives include the Bowie Knife Gamma Doppler
What is the most expensive AK-47?
The most expensive AK-47 skin in CS2 varies depending on factors like skin rarity and wear. The AK-47 | Wild Lotus is one of the pricier options due to its rarity and popularity among collectors.
Are green skins expensive in CS2?
Green skins in CS2 can vary in price from affordable to expensive. The cost depends on factors like skin rarity, wear, and demand within the community. Some green skins are budget-friendly, while others can be quite valuable.