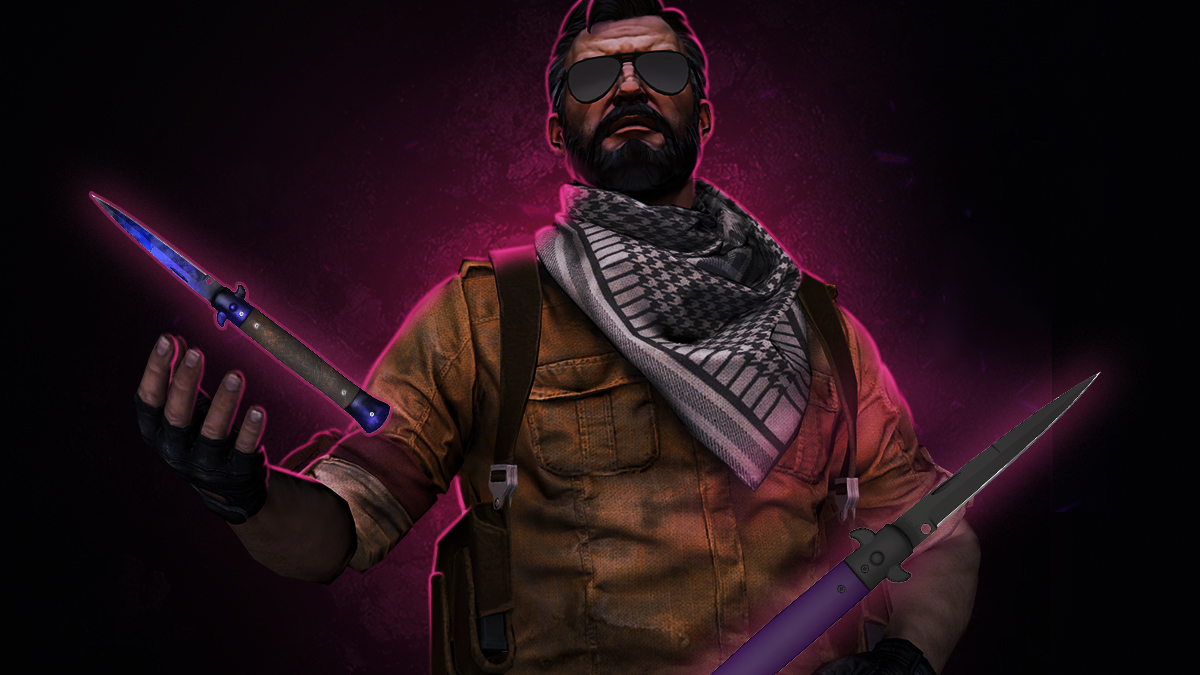 Best Stiletto Knife Skins in CS2 [2023]
In the heart-pounding arena of CS2, where pixelated warfare meets the strategic minds of players, the choice of weaponry is more than just a tactical decision; it's an expression of individuality. Amidst the arsenal of options, the stiletto knife CS2 emerges as a striking fusion of artistry and lethality. This article embarks on a journey through the best skins stiletto knife CS2 has to offer, exploring their artistic intricacies, player popularity, and price dynamics.
The Top 5 Stiletto Knives Masterpiece
CS2 Stiletto Knives: Aesthetic Allure, Player Preference, and Value
These stiletto knife skins transcend the virtual battlefield and become an extension of players' identities:
Aesthetic Allure: Each skin tells a story, inviting players to embrace a design that resonates with their preferences. The Ultraviolet Stiletto exudes mystery, while the Doppler represents cosmic fascination.
Player Preference: The allure of these skins extends beyond appearances. It's about finding a partner on the battlefield, one that reflects your style and intentions. The Tiger Tooth caters to those who seek a balance of elegance and ferocity.
Value Dynamics: These skins exist on a spectrum, from the enigmatic to the accessible. The Ultraviolet Stiletto and Case Hardened may command higher prices due to their intricate patterns, while the Marble Fade stiletto knife CS2 price offers a unique blend of aesthetics and affordability. The rarity of specific Doppler and Tiger Tooth patterns can also significantly influence their market value
The Essence of Stiletto Knife Skins in CS2
The stiletto knife skins in CS2 are more than cosmetic enhancements; they're reflections of players' tastes and strategies. They merge form and function, artistry and lethality, creating a bond between the virtual and the tangible. As pixels clash and tactical decisions unfold, the stiletto knife remains a constant companion, translating individuality into swift, precise strikes. The stiletto knife CS2 skins stand as witnesses to every duel, every triumph, and every strategic maneuver. These skins are a testament to the union of creativity and combat, resonating with players as they navigate the ever-evolving landscape of the game.
FAQ
What case has stiletto knives?
Stiletto knives can be found in various cases, including the Prisma Case, the Horizon Case, and the Danger Zone Case, offering players a chance to acquire these stylish blades.
Is stiletto a good knife?
Absolutely. The stiletto knife's unique animations and design set it apart, even if it is the cheapest stiletto knife CS2. Its distinctive opening and closing animations are a testament to its value both functionally and stylistically.
How much is a stiletto knife Tiger Tooth worth?
The value of a stiletto knife Tiger Tooth skin varies, reflecting its wear condition and market demand. From budget-friendly options to premium ones, the skin caters to a range of players.