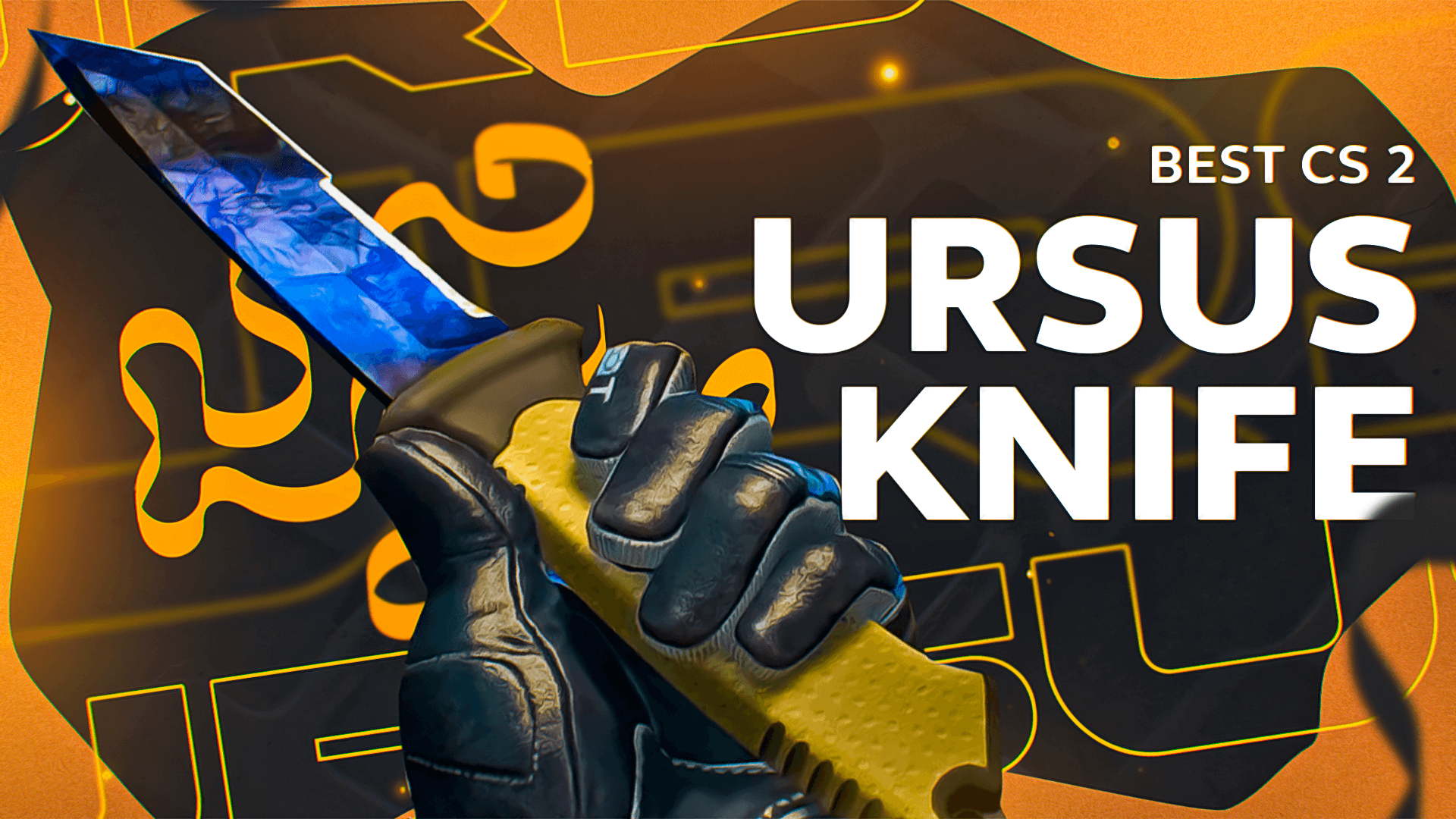 Best CS2 Ursus Knife Skins To Buy [2023]
The Ursus Knife epitomizes simplicity, presenting a compact, realistic, and pragmatic blade sans extravagant embellishments. Despite lacking the fantastical allure, the Ursus Knife has cultivated a dedicated fanbase. As time has passed, an extensive collection of skins has emerged, presenting a dizzying array of choices for enthusiasts seeking the best Ursus Knife skin to complement their gameplay.
In response to this abundance of options, we've meticulously curated a list spotlighting the elite among Ursus Skins available in CS2. Whether you're a seasoned player or a newcomer, join us as we navigate the nuanced landscape of CS2 skins, unveiling the best Ursus Knife skins for those in search of the perfect blend of style and functionality.
The Top 8 Best Ursus Knife Skins
CS2 Ursus Knife Skins: Simplicity and Personalized Elegance
In conclusion,the Ursus knife's simplicity is not merely an aesthetic choice but a testament to a deliberate and understated elegance that holds a distinct appeal. While it may not claim the title of the most popular item in the virtual armory, the Ursus Knife has carved out a dedicated fan base within the community. Ultimately, the best Ursus Knife skin becomes a subjective choice, emphasizing the importance of individual taste and satisfaction in the rich tapestry of CS2 weapon customization.
FAQ
What is the best fade pattern for Ursus Knife?
The "Spectrum" Fade pattern is often regarded as one of the best for Ursus Knife, featuring a stunning blend of vibrant colors and smooth transitions.
How much is the Ursus Knife worth?
The value of the Ursus Knife varies based on factors like skin rarity and wear condition. Prices can range from a few hundred to several thousand dollars in the virtual market.
What's the most expensive knife skin?
The Karambit | Case Hardened is considered one of the most expensive knife skins due to its unique and highly sought-after pattern.