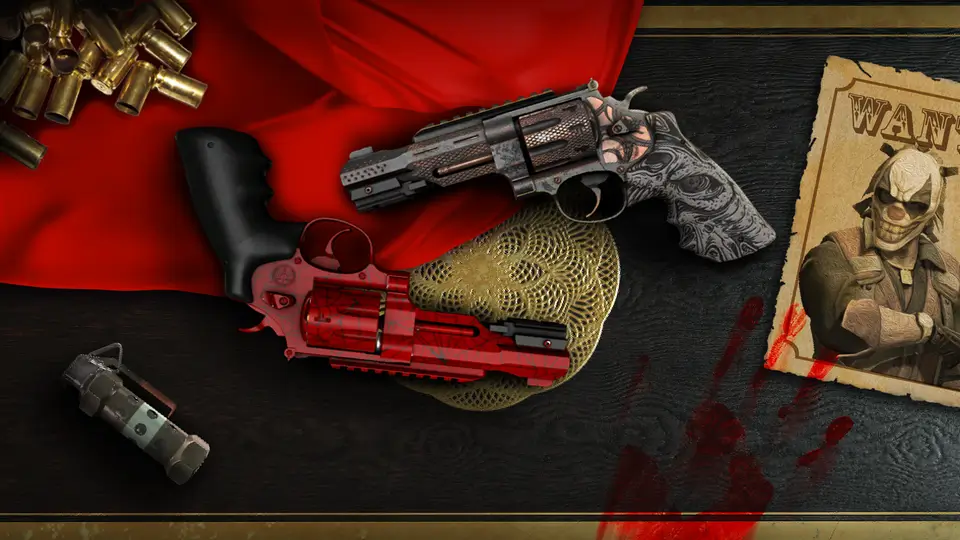 Best CS2 R8 Revolver Skins: Cheap to Expensive [2023]
The R8 Revolver has always held a unique place in the hearts of Counter Strike enthusiasts. Whether you're a seasoned CS2 player or a newcomer to the game, the R8 Revolver is a weapon that demands attention. Its distinct design and powerful shots make it a formidable choice in the right hands. In this article, we'll delve into the world of best R8 revolver skins, exploring the best options ranging from affordable choices to the most luxurious, while also discussing the R8's place in the current CS2 meta.
Top 10 Best R8 Revolver Skins
Finding Your Perfect R8 Revolver Skin
Now we've explored the world of R8 Revolver skins in CS2, highlighting both affordable and luxurious options. The R8 Revolver, a unique and distinct weapon, has its own place in the game's ever-evolving meta. It offers a distinctive playstyle that, when wielded skillfully, can turn the tide of a match. Whether you opt for the most affordable or the most extravagant, your R8 Revolver can be a canvas for your unique expression in the world of CS2. Discover the best R8 revolver skins to truly make your mark in the game!
FAQ
What is the rarest R8 Revolver skin?
The rarest R8 Revolver skin is arguably the Factory New R8 Revolver Fade, thanks to its flawless appearance and stunning color gradient.
What is the most expensive R8 Revolver?
The most expensive R8 Revolver skins are typically R8 Revolver | Crazy 8 and Factory New versions of the R8 Revolver Fade, which can command prices exceeding $50 in the CS2 skin market.
Is the R8 good in CS2?
The R8 Revolver has a unique playstyle and is considered a situational weapon. While it can be powerful in the right hands, it's not the go-to choice for most players due to its slow firing rate and limited ammo capacity.
What is the R8 based on CS2?
In CS2, the R8 Revolver is based on the real-world Mateba Autorevolver, known for its distinctive design and unconventional features. The in-game version retains some of these characteristics, making it a memorable addition to the game's arsenal.