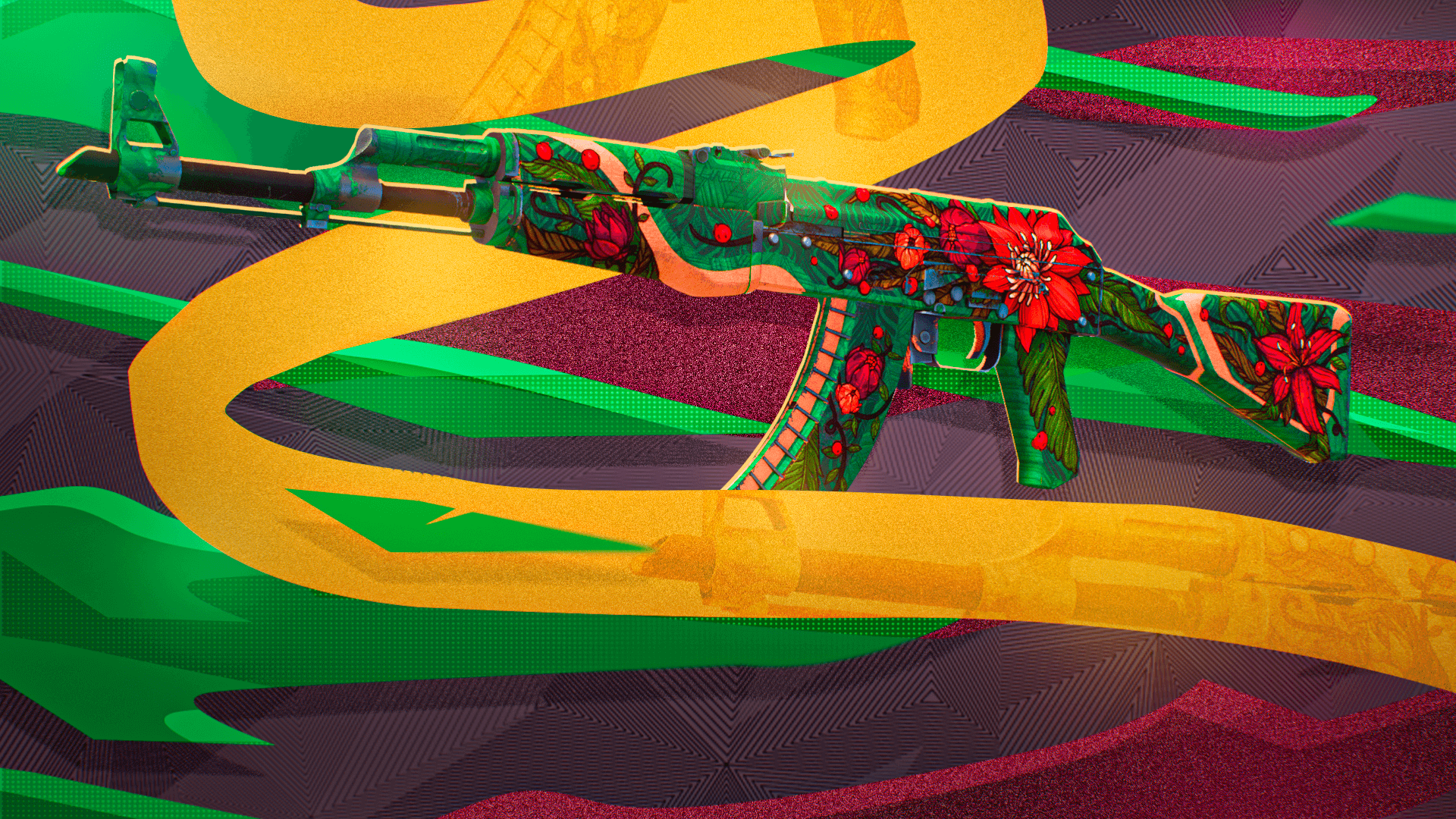 The Best AK-47 Skins in CS2: Cheap to Expensive
Everyone who plays CS2 knows that the AK-47 is the most effective device in the game, the one you saw in most of the iconic highlights from Majors. Introducing the AK-47, the iconic Avtomat Kalashnikova – a legendary 7.62×39mm gas-operated assault rifle born from the genius of Soviet engineer Mikhail Kalashnikov. With a history that spans across borders, this versatile weapon has seen action with armed forces, irregular troops, and insurgents around the globe. Now, it's time to explore the world of the best AK-47 skins, adding a touch of personal flair to this historic firearm.
Top 10 Best AK-47 Skins: Ranked
We've curated a list of the best AK-47 skin with options to suit every budget, and now you're bound to find the perfect skin to match your style.
Improving Your AK-47 Experience with the Best Skins
In the virtual battlegrounds where the AK-47 reigns supreme, power and style go hand in hand. This iconic assault rifle, exclusive to terrorists, is celebrated for its unrivaled damage and range, making it a weapon of choice for the bold and the skilled. We've carefully curated a list of the best AK-47 skins, designed to not only elevate your firepower but also define your in-game identity with flair. Find your perfect skin today and embark on a journey to leave a lasting mark in the realm of virtual warfare!
FAQ
What is the best AK-47 skin in CS2?
Determining the "best" AK-47 skin in CS2 is subjective and varies from person to person, as it largely depends on individual preferences and style. Some of the popular choices include the Asiimov, Wild Lotus, and Gold Arabesque.
What are the skins for the AK-47 in CS2?
There is a vast selection of skins available for the AK-47 in CS2, ranging from affordable and common ones to rare and expensive designs.
What is the rarest AK-47 skin?
Skins like the AK-47 Case Hardened with a rare and unique pattern are considered some of the rarest due to the variability in the pattern and the scarcity of certain patterns in specific wear levels.