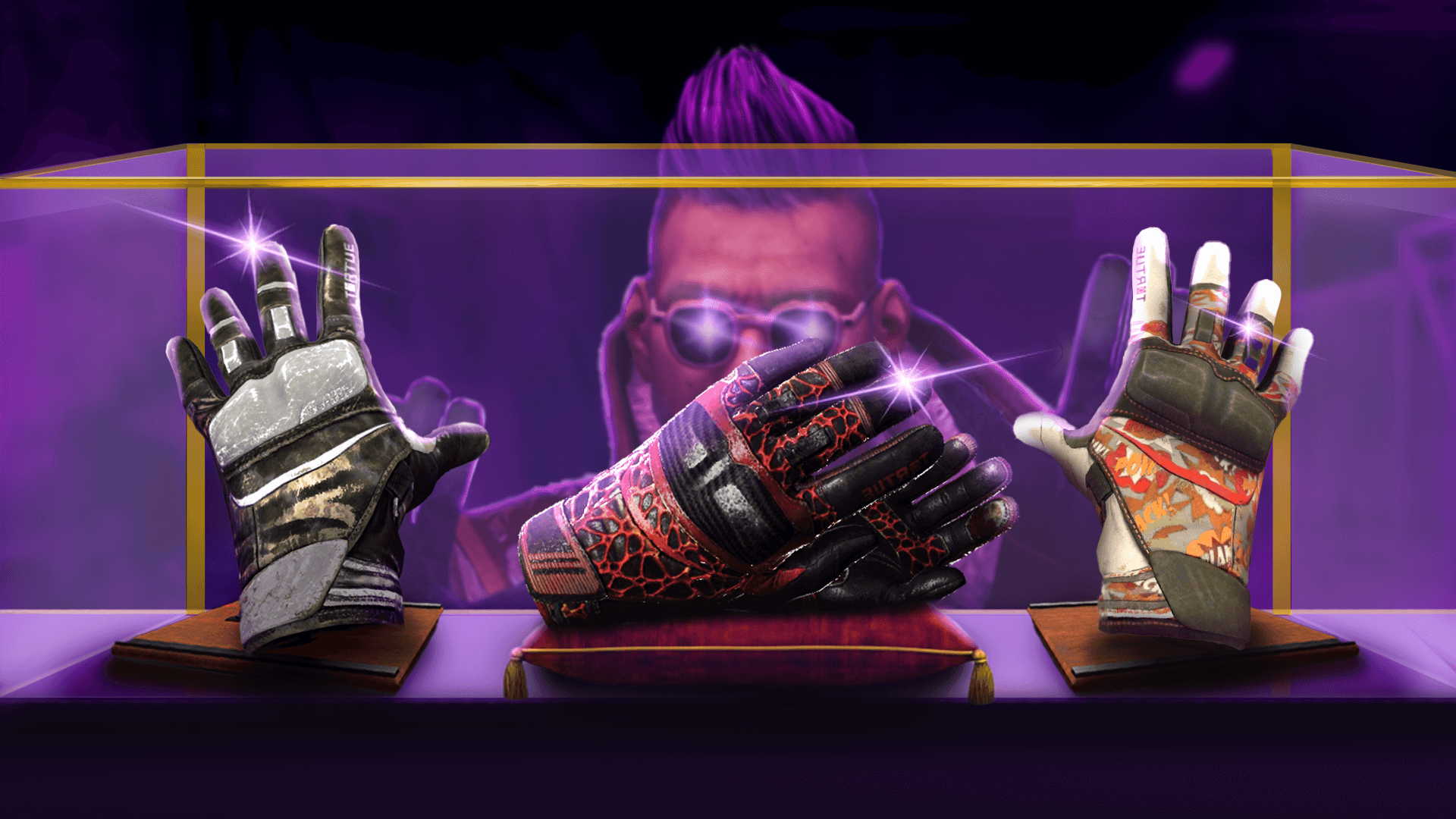 The Best Moto Gloves in CS2: Ranked List [2023]
Moto Gloves in CS2 stand out as a highly sought-after and expensive category of gloves known for their unique and sporty design. Emulating the aesthetics of real-life motorcycle gloves, they feature intricate patterns and vibrant colors, giving them a distinct look that appeals to many players. The specialized design of these gloves often includes elements like padded knuckles and reinforced palms, adding to their appeal and uniqueness within the CS2 community.
In this list, we'll delve into the world of Moto Gloves in CS2, exploring the best skins available for these gloves. Whether you're an avid collector or simply a player looking to enhance your in-game style, these gloves can add a touch of individuality and sophistication to your loadout.
CS2 Best Moto Gloves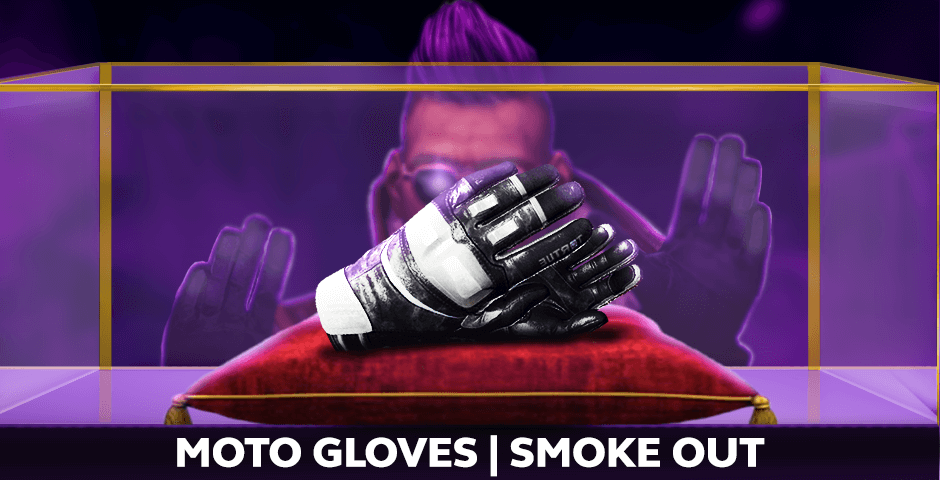 Moto Gloves | Smoke Out
Price Range: $108 – $646
Case/Collection: Snakebite Case, Recoil Case, Operation Broken Fang Case
Unique feature: Moto Gloves | Smoke Out boast a captivating design that incorporates a gradient of colors resembling the dispersion of smoke. The hues transition seamlessly from deep blacks to mysterious grays, creating a visual effect reminiscent of smoke patterns. These gloves are often favored by players who appreciate a blend of sophistication and edginess, making them a desirable choice within the CS2 community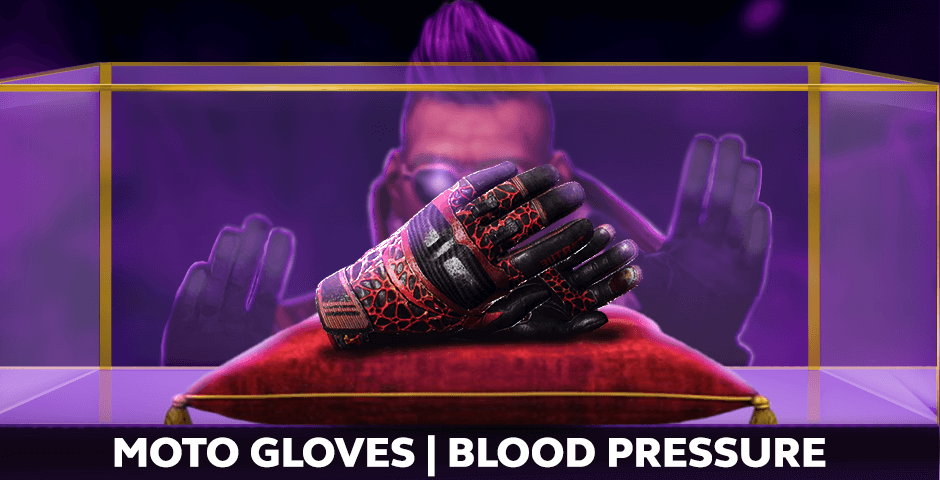 Moto Gloves | Blood Pressure
Price Range: $113 – $2,000
Case/Collection: Snakebite Case, Recoil Case, Operation Broken Fang Case
Unique feature: Moto Gloves | Blood Pressure exhibit a striking and intense design that captivates the eyes. The base of the gloves features a deep crimson hue, resembling blood, which seamlessly transitions into black towards the fingers. This stark contrast gives it a dramatic and bold appearance, making it a favorite among CS2 players looking to make a strong statement.
Moto Gloves | POW!
Price Range: $160 – $1,380
Case/Collection: Clutch Case, Revolution Case
Unique feature: Moto Gloves | POW! showcase a striking design on a base of white leather, one of the best Moto Gloves presented in CS2. The gloves are adorned with a vivid red-orange pattern featuring dynamic comic book-style onomatopoeic words like "BOOM!", "CRACK!", "BLAM!", and the iconic "POW!" These words are cleverly placed within speech bubbles, adding to the comic book theme. To enhance the gloves' aesthetics and protection, brown shell protectors are incorporated on the upper side. These gloves bring an exciting and energetic comic book vibe to the CS2 universe, making them a favorite among players seeking a bold and unique look.
Finding the Best Picks in Moto Gloves
In conclusion, Moto Gloves in CS2 offer an exciting array of styles and designs, reflecting individual tastes and preferences. From the vibrant and dynamic POW! gloves to the sleek and elegant Smoke Out design, these gloves add a personalized touch to the gameplay. Whether for personal enjoyment or to showcase style, the world of Moto Gloves in CS2 has something for everyone. Remember, the best moto gloves are those that resonate with your unique style and make your gaming experience stand out. Embrace the diversity of Moto Gloves in CS2 and find the pair that suits you best!
FAQ
How much are Moto gloves worth?
The value of Moto gloves in CS2 varies based on factors like wear, float value, and demand. Prices can range from a few hundred to several thousand dollars.
What is the rarest glove in CS2?
In CS2, the Specialist Gloves Fade, Specialist Gloves Crimson Web, and Specialist Gloves Marble Fade are among the rarest gloves available.
What are the best gloves to buy in CS2?
Determining the best gloves in CS2 is subjective and depends on personal preference. Popular choices include Moto Gloves Spearmint and Moto Gloves Polygon.