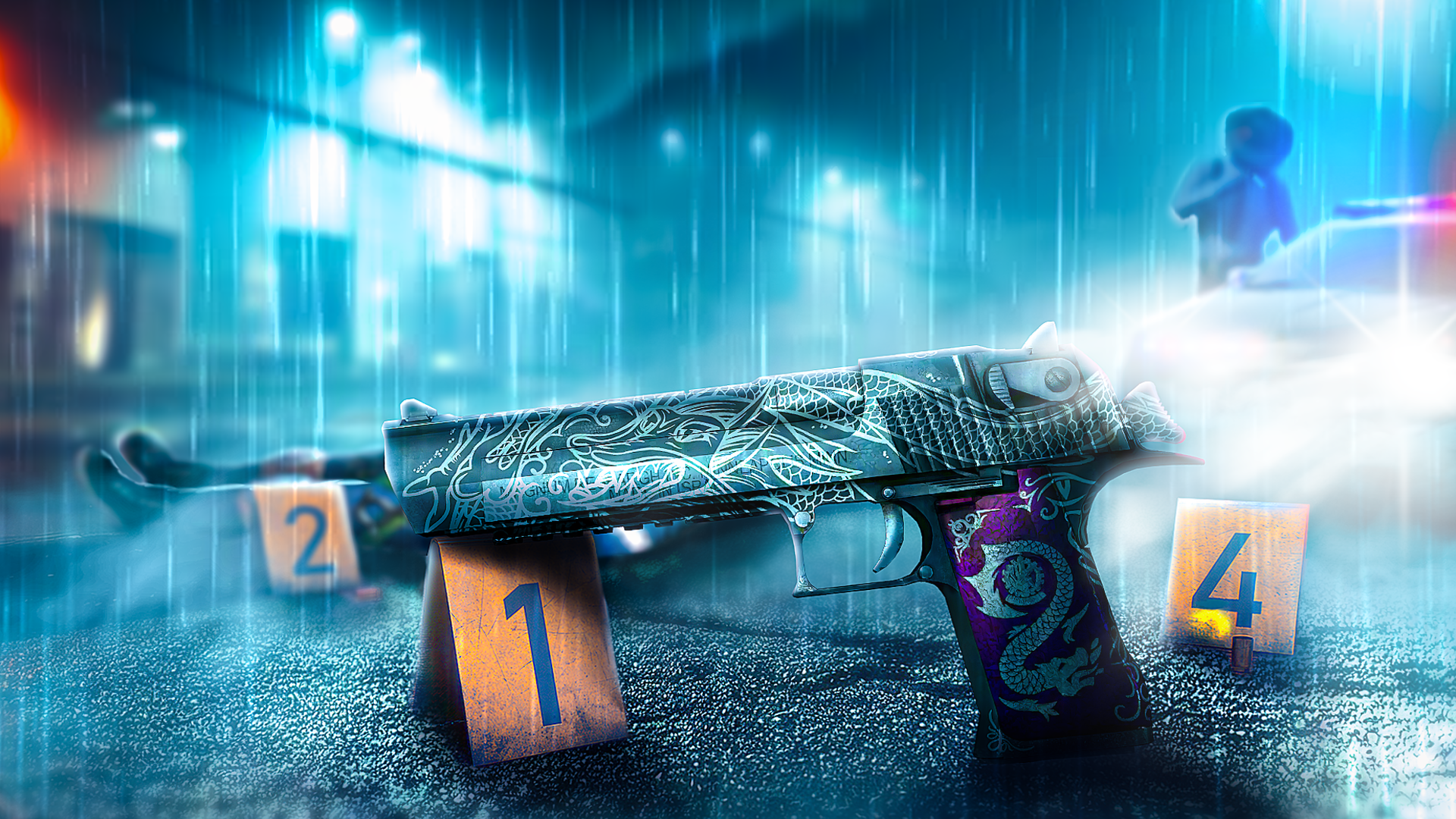 The Best Deagle Skins in CS2 [2023]
The Desert Eagle, a formidable sidearm in Counter-Strike 2, has captured the hearts of many players with its raw power and iconic design. Known for its high damage output and one-shot headshot potential, the Deagle has become a favorite among CS2 enthusiasts. In this article, we will explore the allure of the Desert Eagle, its advantages and disadvantages, and delve into the world of the best Deagle skins in CS2, including details on price range, quality, case or collection origin, unique features, and their usefulness in the game.
Advantages and Disadvantages of the Desert Eagle in CS2:
Before we dive into the best Deagle skins, let's briefly discuss what makes the Desert Eagle a popular choice. The Deagle offers:
Advantages:
High Damage: The Desert Eagle boasts one of the highest damage outputs among pistols, capable of taking down opponents with a single well-placed shot.
Headshot Potential: A headshot with the Deagle is almost always fatal, making it a formidable weapon for skilled marksmen.
Armor Penetration: It has impressive armor penetration, ensuring it remains lethal even against opponents wearing armor.
Disadvantages:
High Recoil: The Deagle's recoil is substantial, requiring precise control to maintain accuracy.
Low Rate of Fire: Its slow rate of fire means missed shots can be costly.
Limited Magazine: With only seven rounds per magazine, it demands accuracy and careful ammo management.
Why is Desert Eagle worth it?
Iconic Design: The Desert Eagle's imposing appearance, featuring a large, angular frame and a distinctive elongated barrel, has made it instantly recognizable on the virtual battleground. Its rugged yet refined aesthetics have earned it a special place in players' hearts.
Prestige: Owning and mastering the Desert Eagle is a badge of honor in the CS2 community. It signifies skill and precision, and it's a favorite of players who appreciate the challenge of mastering a high-recoil, high-reward weapon.
Versatility as a Sidearm: The Desert Eagle isn't just a backup weapon; it's a reliable sidearm that complements primary firearms. Its ability to penetrate armor ensures it remains effective even against well-protected opponents.
This versatility means you can confidently wield the Deagle as a secondary option, freeing up your primary weapon slot for more specialized choices like rifles or SMGs.
The 5 Best Desert Eagle Skins in CS2
In the pursuit of enhancing your CS2 experience, one key aspect players often explore is customizing their arsenal with unique skins:
Discover your favorite Deagle skin
In this exploration of the Desert Eagle in Counter-Strike 2, we've uncovered its iconic status, raw power, and versatile utility as a sidearm. It's a weapon cherished by many for its one-shot potential and its ability to make a significant impact in-game.
We've also delved into the world of Deagle skins, offering options that cater to various tastes and budgets. Whether you seek affordability, aesthetics, or rarity, there's a CS2 best Desert Eagle skin for you.
In the end, the Desert Eagle is more than just a weapon; it's a symbol of precision and prestige. So, select the best Deagle skins CS2 that suit your style, and elevate your gameplay with this legendary sidearm.
FAQ
What is the most popular Deagle skin?
The popularity of Deagle skins can vary among players, but some of the consistently popular ones include the Desert Eagle | Blaze, Desert Eagle | Kumicho Dragon, and Desert Eagle | Conspiracy due to their unique and eye-catching designs.
What is the most expensive Deagle skin?
As of September 2023, the Desert Eagle | Hand Cannon from the Cobblestone Collection was one of the most expensive Deagle skins. However, CS2 skin prices can fluctuate, so it's essential to check the current market for the most up-to-date information.
Is the Desert Eagle good in CS:GO?
Yes, the Desert Eagle is considered a strong and versatile sidearm in CS2. It's known for its high damage, armor penetration, and one-shot headshot potential, making it a valuable choice for players who can control its recoil and aim accurately. However, it requires skill and practice to wield effectively.