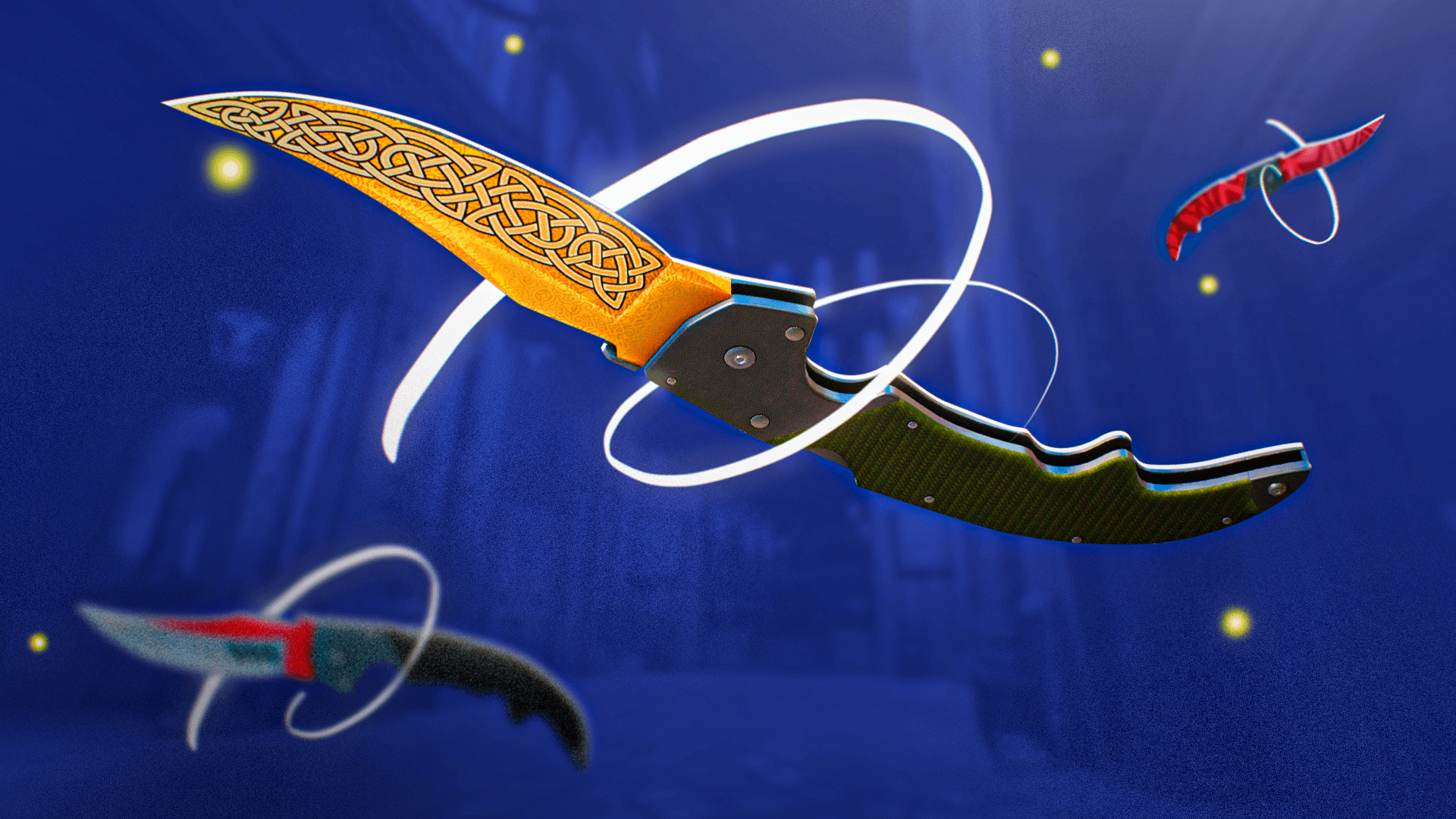 The Best Falchion Knife Skins In CS2: Top List Ranked [2023]
In the adrenaline-pumping world of Counter-Strike 2, the choice of a knife is more than just a cosmetic preference, it's a statement of style and status. Among the plethora of knife skins, the Falchion knife stands out as a distinctive, wickedly curved blade with a unique animation that makes it a fan favorite. While it may not be the most conventional choice, the Falchion knife has garnered a loyal following for its eye-catching design and fluid gameplay. In this article, we'll explore what makes the Falchion knife special and delve into the top 8 best Falchion knife skins, covering a range of price points from affordable to extravagant.
The Top 8 Best Falchion Knife Skins
The Falchion knife is popular among players who appreciate its balanced combination of speed, reach, and visual appeal. Its attack speed is notably quick, making it a suitable choice for close-quarters combat, while the reach of the blade provides an edge in engagements. Now, let's take a look at the best skins for those seeking a unique and efficient melee weapon.
Choosing the Best Falchion Knife Skins
The Falchion Knife holds a special place in the hearts of many CS2 players. Its unique design strikes a perfect balance between elegance and lethality, making it a favorite among enthusiasts. The skins available for the Falchion Knife add a layer of excitement to the experience. Unlike other knife skins, they tend to be more vibrant and captivating, making the Falchion an eye-catching choice for those who appreciate aesthetics in the game. Whether you're drawn to its unique animations, versatile gameplay, or the stunning array of skins, the Falchion Knife stands as a remarkable testament to the creativity and diversity that CS2 has to offer. Select your favorite from the best Falchion knife skins, and make your mark in the game!
FAQ
What makes the Falchion knife unique in CS2?
The Falchion knife stands out due to its distinctive, curved blade and unique animation when deployed. Its unconventional design and style have made it a fan favorite.
Are these Falchion knife skins available in StatTrak or Souvenir versions?
Yes, many of the Falchion knife skins come in StatTrak or Souvenir versions, which can significantly increase their value.
What are the cheapest Falchion knife skins?
The cheapest Falchion knife skins typically fall within the "Consumer Grade" quality tier, and they may not feature intricate designs or patterns. While prices can fluctuate, you can often find affordable Falchion knife skins such as the "Forest DDPAT" and the "Urban Masked" in the price of approximately $90.