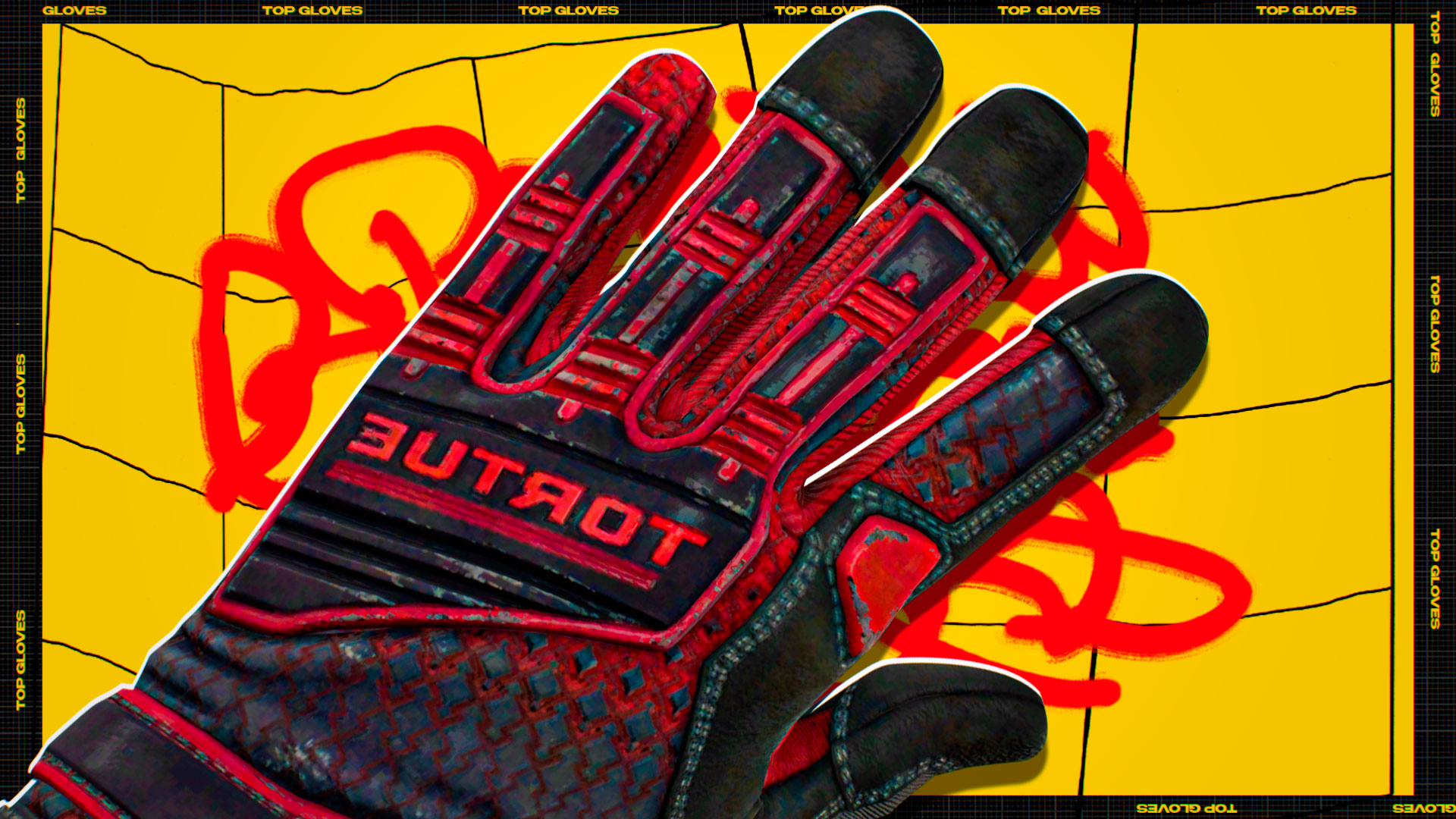 Top Specialist Gloves To Use In CS2: Ranked
In CS2, specialist gloves are highly sought after for their unique designs and premium quality. These gloves feature intricate patterns, luxurious materials, and captivating aesthetics, making them prized possessions among players. Specialist gloves are not only functional but also serve as status symbols within the CS2 community.
The intricate and exclusive designs of specialist gloves are a testament to their rarity and desirability. With their lavish appearance and meticulously crafted details, they command a premium price in the CS2 skin market. In this list, we will explore some of the top specialist glove skins.
Best Specialist Gloves CS2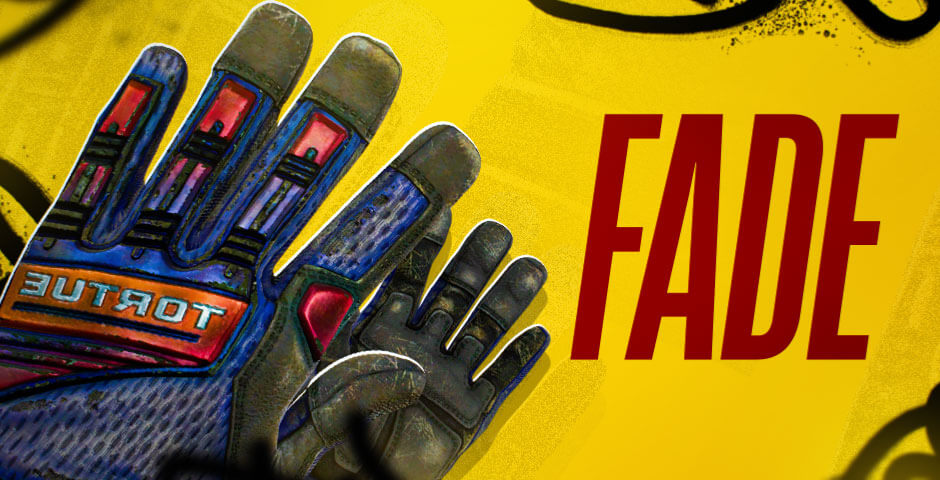 Specialist Gloves | Fade
Price Range: $249 – $537
Case: Clutch Case, Revolution Case
Unique feature: Specialist Gloves | Fade feature an upper side crafted from dark blue textured fabric, accentuated by gradient rubberized inserts in mesmerizing shades of purple, pink, and yellow. On the other hand, the palm side is constructed from durable black leather and reinforced with dark gray inserts. These gloves are cherished for their striking design and captivating color transitions, which create a distinctive and stylish look for CS2 players who appreciate fine details.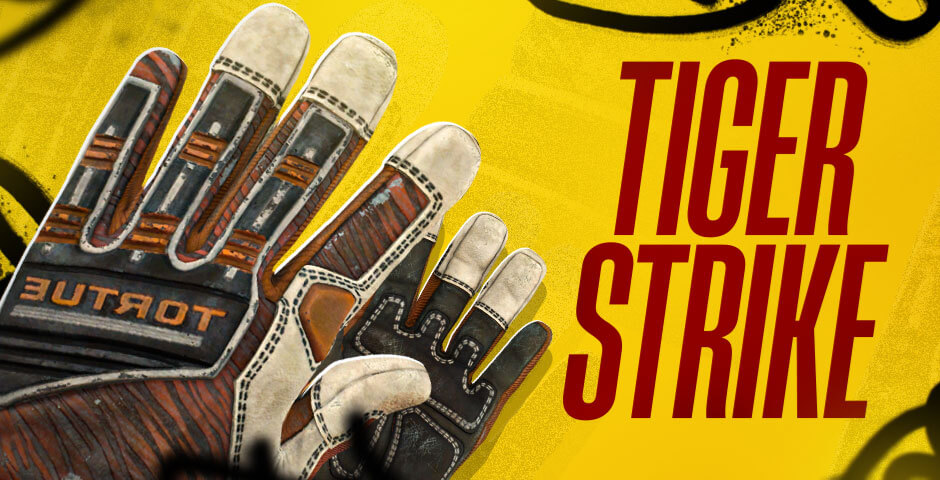 Specialist Gloves | Tiger Strike
Price Range: $279 – $1,800
Case: Snakebite Case, Recoil Case, Operation Broken Fang Case
Unique feature: Specialist Gloves | Tiger Strike exhibit an outer side crafted from textured fabric adorned with an intricate animalistic pattern that closely resembles the striking appearance of a tiger's skin. These gloves feature brown-orange rubberized inserts accented with a white outline, enhancing their visual appeal. The palm side boasts khaki leather with white and orange inserts, creating a well-balanced and captivating design. These gloves offer a bold and fierce style inspired by the tiger, making them an attractive choice for CS2 players who seek a striking and unique appearance for their hands.
Specialist Gloves | Crimson Kimono
Price Range: $1,200 – $10,800
Case: Glove Case, Operation Hydra Case
Unique feature: Specialist Gloves | Crimson Kimono showcase an upper side crafted from sleek black fabric, featuring an eye-catching geometric red pattern. The design is further enhanced with black and red rubberized inserts, giving the gloves a captivating and stylish look. On the palm side, you'll find dark gray leather with robust black inserts, ensuring durability and comfort. These gloves offer a distinctive and fashionable appearance, drawing inspiration from the elegance of a crimson kimono. Their unique design is sure to catch the eye of CS2 players who appreciate both aesthetics and functionality.
CS2 Specialist Gloves: Unveiling the Best and Most Stylish Options
In conclusion, Specialist Gloves in CS2 are highly sought-after for their distinctive designs and exquisite craftsmanship. They add a touch of sophistication to your in-game character while also reflecting your unique style. Among these remarkable options, the Specialist Gloves Fade stand out with their eye-catching gradient, while the Specialist Gloves Tiger Strike boast a fierce tiger skin pattern. The Specialist Gloves Crimson Kimono offer an elegant blend of black and red, exuding a sense of luxury. No matter which you choose, these specialist gloves are the epitome of style and rarity in CS2, making them an excellent addition to any player's loadout. Elevate your gaming experience with these exclusive specialist gloves!
FAQ
How much are specialist gloves on CS2?
Specialist gloves in CS2 vary in price, with some models costing as low as $200 and others reaching thousands of dollars on the market.
What case are specialist gloves in?
The gloves can be found in both The Glove Case and The Operation Hydra Case.
What are the best gloves to buy in CS2?
The best gloves to buy in CS2 largely depend on your personal preferences, budget, and desired design. Popular options include Specialist Gloves | Fade, Specialist Gloves | Tiger Strike, and Specialist Gloves | Crimson Kimono, but it's essential to choose what suits your style and budget.