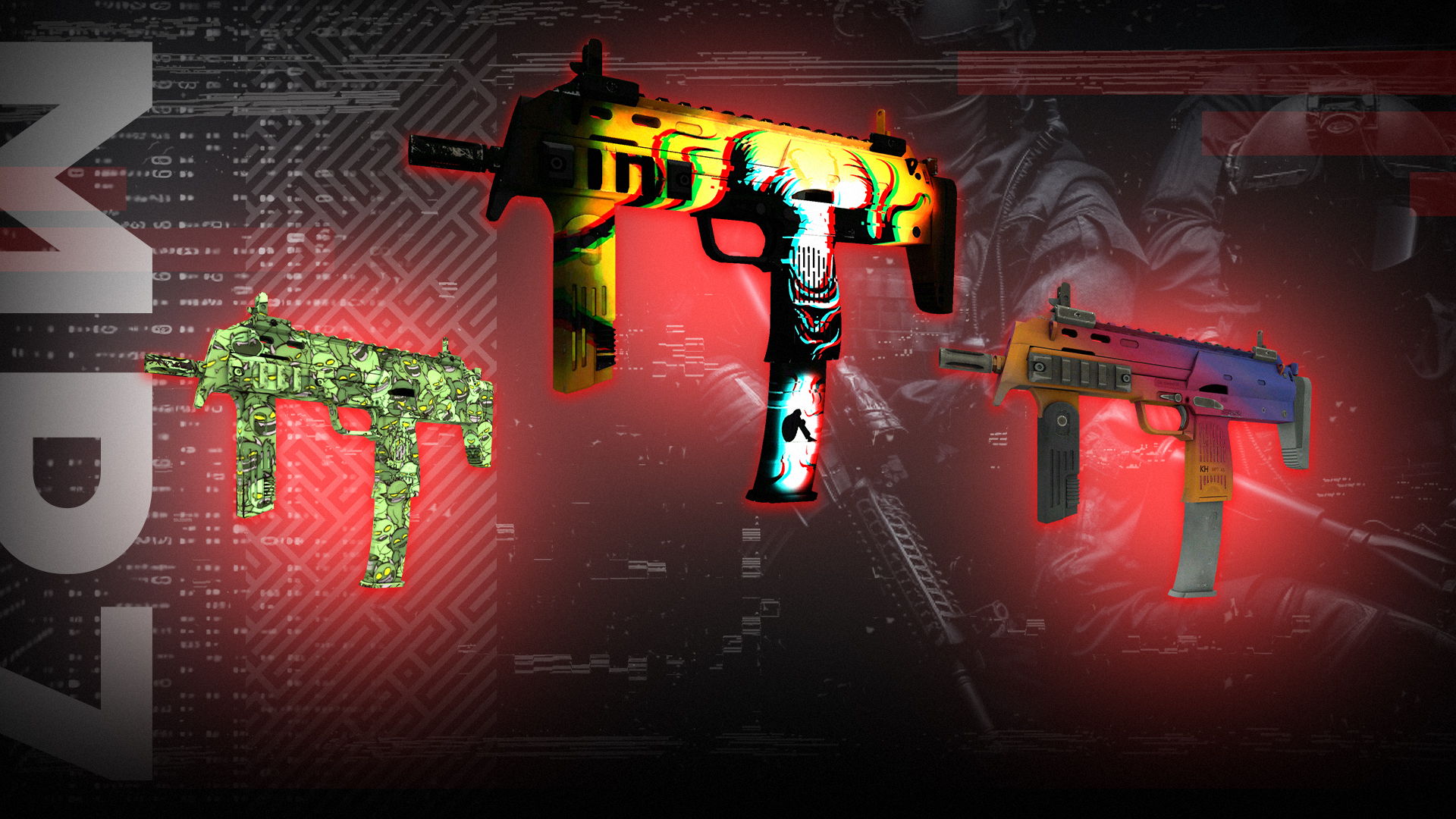 The Best MP7 Skins in CS2 For Any Budget [2023]
The MP7 SMG in CS2 is renowned for its rapid rate of fire, moderate armor penetration, and manageable recoil. Its compact design enables swift maneuverability, facilitating transitions between engagements. Many players wield the MP7 as their go-to "farm gun," leveraging its capabilities to amass economic advantages during anti-eco rounds or when facing less-equipped adversaries.
However, the MP7 does have its limitations, primarily stemming from its lower damage output compared to rifles, which hinders its long-range effectiveness. Nevertheless, it remains a favored choice among players seeking to secure a financial edge in the game. By embracing the best MP7 skins in CS2, players can elevate both form and function, leaving their personalized mark on the battlefield.
The Versatile World of MP7 Skins in CS2
In this section, we'll explore a range of CS2 MP7 skins, catering to various budgets and preferences, ensuring you can enhance the appearance of your weapon while finding the perfect skin that suits your style.
Discovering the Best MP7 Skins in CS2 on Any Budget
In our journey through the world of MP7 skins in CS2, we've explored a variety of options that cater to both style-conscious players and budget-minded individuals. From the exotic and eye-catching MP7 | Abyssal Apparition to the clean and minimalist design of the MP7 | Whiteout, there's a skin to suit every taste. Choose the best MP7 skins CS2 offers and elevate your gameplay today.
FAQ
Is the MP7 good in CS2?
The MP7 is considered a solid choice in CS2. MP7 got the second-highest armor penetration (62.5%), accuracy range, and the best recoil control among SMGs.
Is MP7 better than MP5 in CS2?
The MP7 exhibits greater recoil and reduced spread compared to the MP5-SD. However, it boasts slightly better accuracy when moving. In contrast, the MP5-SD features a silencer, matching the damage output to the MP7 but with lower recoil and spread when standing still. The MP7 excels in long-range accuracy, while the MP5-SD shines in close and mid-range engagements.
How much is the MP7 in CS2?
The price of an MP7 in CS2 is approximately $1,500