The Best Pink Skins In CS2 For Any Budget [2023]
In the world of CS2, aesthetics matter just as much as gameplay. Some players take their in-game fashion seriously, curating outfits in their favorite color schemes. If you're one of those who appreciate the subtle artistry of pink in your virtual arsenal, you're in for a treat.
From the flashiest and priciest skins to budget-friendly yet stylish options, we've got you covered with the best pink CS2 skins. Whether you're looking to make a bold statement or add a touch of elegance, we'll guide you through the world of pink-themed gloves, knives, guns, and agents, ensuring your inventory is the epitome of pink perfection.
Affordable Pink CS2 Skins to Elevate Your Style
Indulging in lavish CS2 skins can be alluring, be it a pink M4A4 or a pink Bowie Knife. Luckily, you can flaunt a fashionable pink-themed loadout without denting your wallet. We've meticulously searched the marketplace to present not just costly, but also cheap pink CS2 skins. Let's delve into these options catering to various budgets.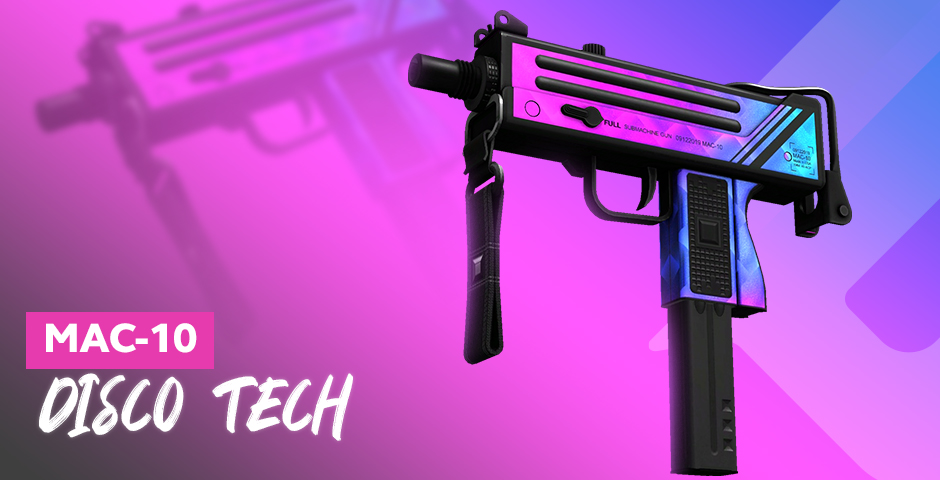 MAC-10 | Disco Tech
Price Range: $2.92 – $20.05
Quality: Classified
Collection: Prisma 2 Case, The Prisma 2 Collection
Unique feature: In the vibrant world of CS:GO skins, pink weapons are highly sought after by collectors and gamers alike. This budget-friendly gun's frame showcases a dynamic geometric pattern, created using holographic paint that shifts colors. Complementing this, the belt, magazine, and certain minor components of the firearm are finished in a sleek, solid black.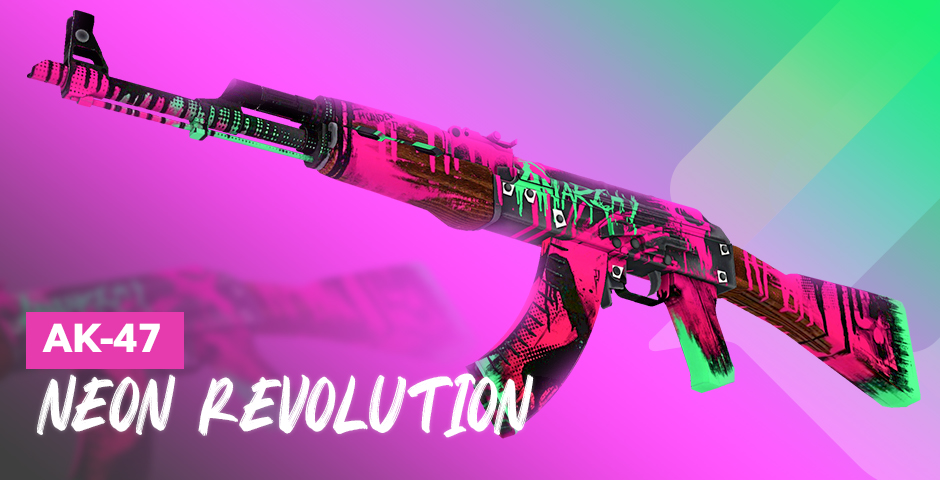 AK-47 | Neon Revolution
Price Range: $16.95 – $90.13
Quality: Covert
Collection: Gamma 2 Case, The Gamma 2 Case Collection
Unique feature: The pink AK-47 skin is a standout favorite among CS:GO enthusiasts for its eye-catching design and distinct hue Neon colors like vibrant greens and bold pinks, and intense purples are used to create a futuristic and eye-catching appearance.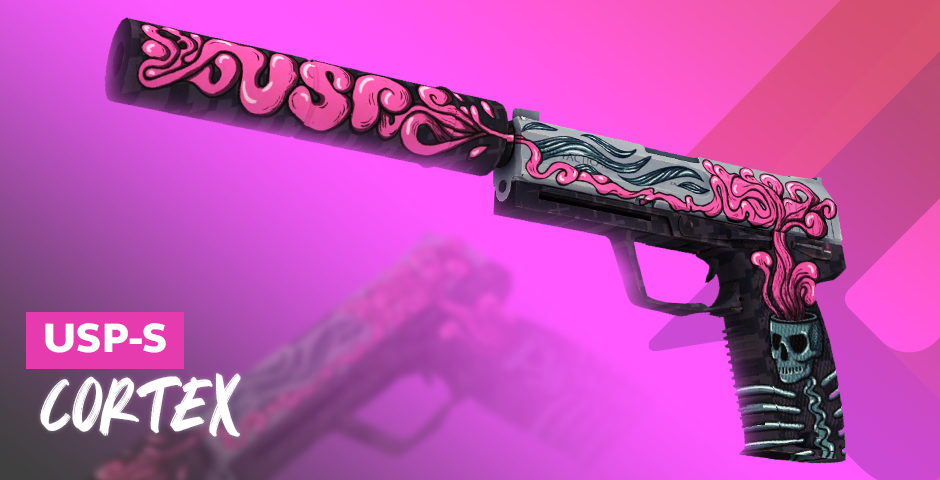 USP-S | Cortex
Price Range: $1.96 – $12.83
Quality: Classified
Collection: Clutch Case, The Clutch Collection
Unique feature: The handgun's frame showcases a brown hue and features an intricate, abstract geometric design. The bolt exhibits a light gray tone. Adorning the handle is a depiction of a skeleton with a bisected skull. Within the skull, vivid pink swirls fill a substantial portion, extending onto the bolt and silencer. The silencer displays a pink pattern forming the inscription "USP-S." This is one of the cheapest skins in CS:GO, combining style and affordability seamlessly.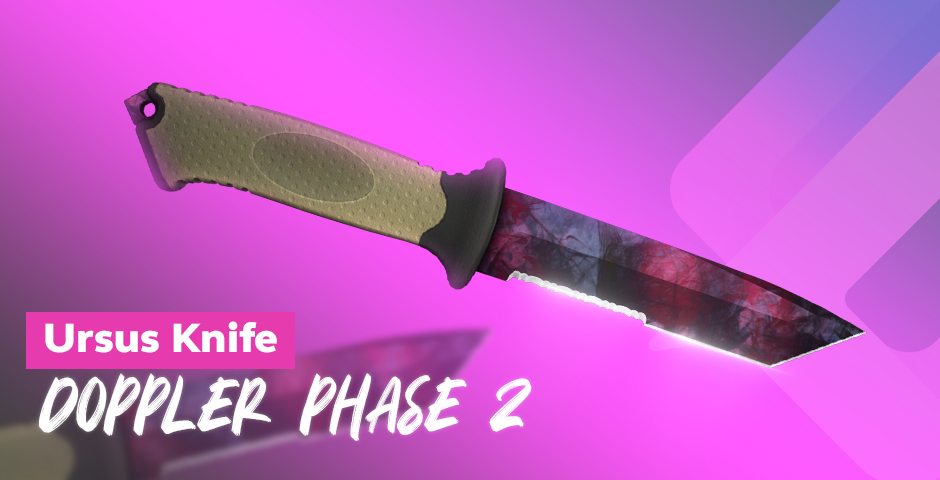 Ursus Knife | Doppler Phase 2
Price Range: $534 – $572
Quality: Covert
Collection: Prisma Case, Prisma 2 Case
Unique feature: The knife's blade is coated in a metallic sheen and adorned with a delicate pattern of translucent undulating lines, evoking the likeness of ethereal smoke wisps. The palette comprises an array of pinks and purples, elegantly transitioning through gradients, adding a touch of mesmerizing beauty. The handle of the knife remains unadorned, embracing its natural hue.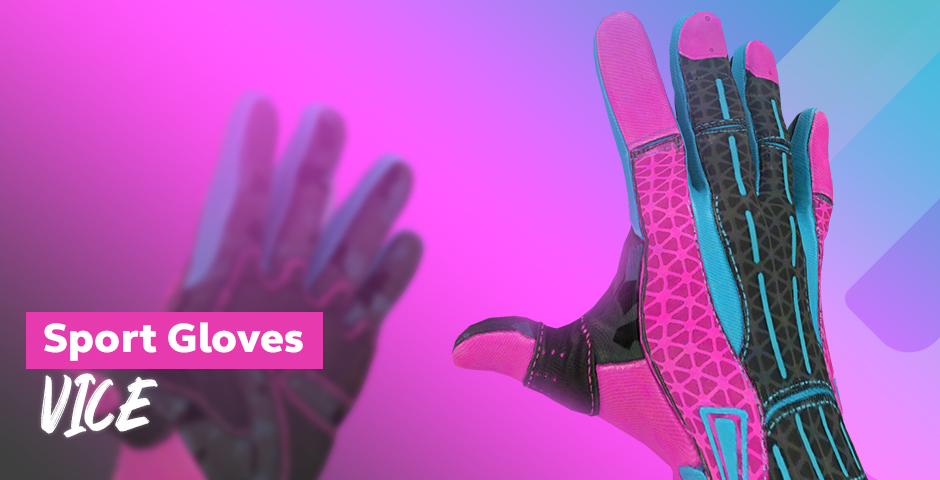 Sport Gloves | Vice
Price Range: $287 – $5,280
Quality: Extraordinary
Collection: Clutch Case, Revolution Case
Unique feature: Crafted from durable synthetic materials, these athletic gloves combine durability with an eye-catching appeal. The blend of pink and blue technical fabrics adds a striking visual dimension to these synthetic gloves.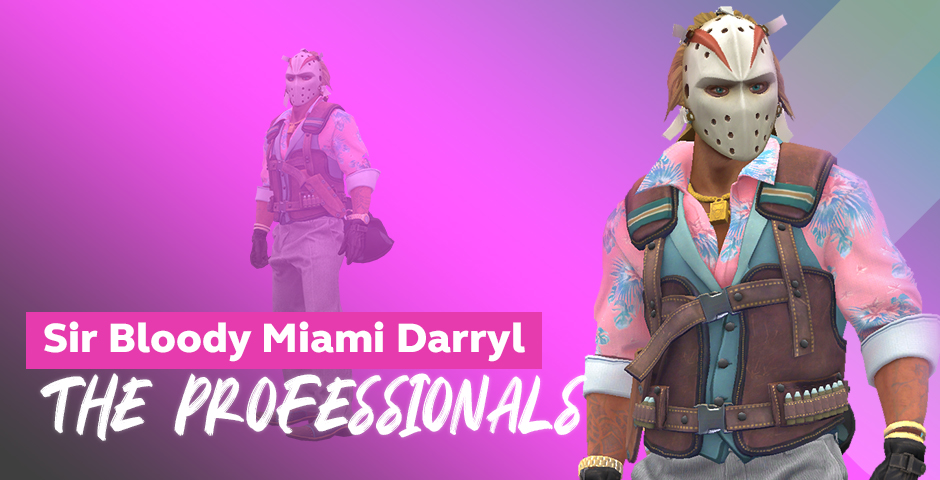 Sir Bloody Miami Darryl | The Professionals
Price Range: $73
Quality: Master
Collection: Broken Fang Agents
Unique feature: Sir Bloody Miami Darryl is the epitome of suave sophistication, exuding the vibrant essence of Miami's culture. He wears a vibrant pink shirt that immediately catches the eye and complements the vivid energy of Miami.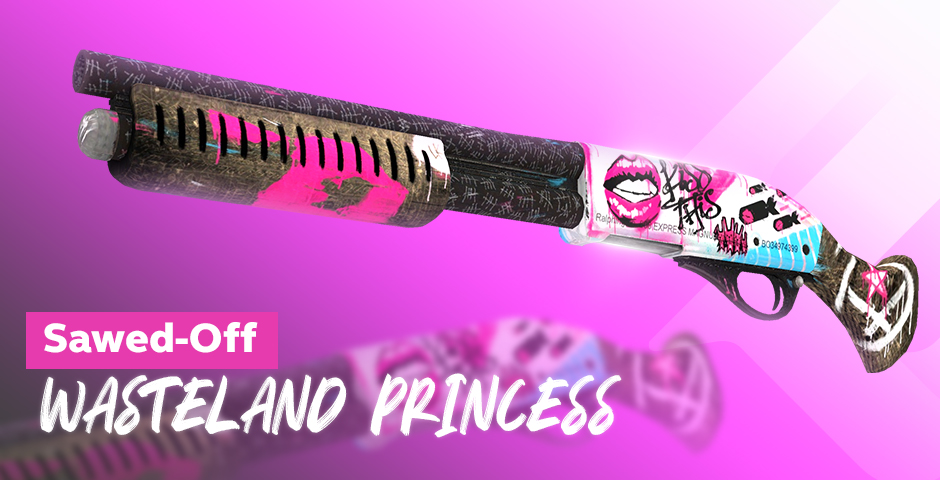 Sawed-Off | Wasteland Princess
Price Range: $1.88 – $10.60
Quality: Classifieв
Collection: Glove Case, The Glove Collection
Unique feature: The Sawed-Off Wasteland Princess showcases a white-painted receiver adorned with a mix of playful imagery like female lips, pink rabbits, and falling black missiles on the play side. The design features a slightly messy yet bold "Kiss This" inscription. On the backside, a white star in a pink circle, a pink bomb labeled "BOOM!", and a prominent black missile enhance the theme. Adding to the collage is the phrase "Love Kills". The wooden buttstock displays a white terrorists' logo, while a pink handprint decorates the handguard. The black barrel features numerous scratches forming a kill count. Cute pink guns like this can add a touch of charm to the gameplay.
Unveiling the Appeal of Pink CS2 Skins
In the realm of Counter-Strike: Global Offensive, the allure of pink CS2 skins remains undeniable. These vibrant and eye-catching skins, ranging from knives to AK-47s, add a distinct flair to one's arsenal. The pink hue, often symbolizing playfulness and energy, has found its way into the gunmetal world of CS2, captivating players and collectors alike. From whimsical designs adorned with playful imagery to sleek, elegant patterns, pink CS2 skins offer a diverse array of options, allowing players to personalize their loadouts with a touch of style and sophistication. Embrace the vibrant world of pink CS2 skins and make a statement on the virtual battlefield.
FAQ
Are there any pink CS:GO knives?
Yes, there are various pink CS:GO knives available as skins in the game.
What is the best pink AK-47?
Determining the "best" pink AK-47 is subjective and varies based on personal preferences and rarity of the skin. However, AK-47 | Neon Revolution can be called one of the best.
What rarity is pink in CS:GO?
Pink is typically classified as a covert or classified rarity in CS:GO, depending on the specific skin and its demand in the market.