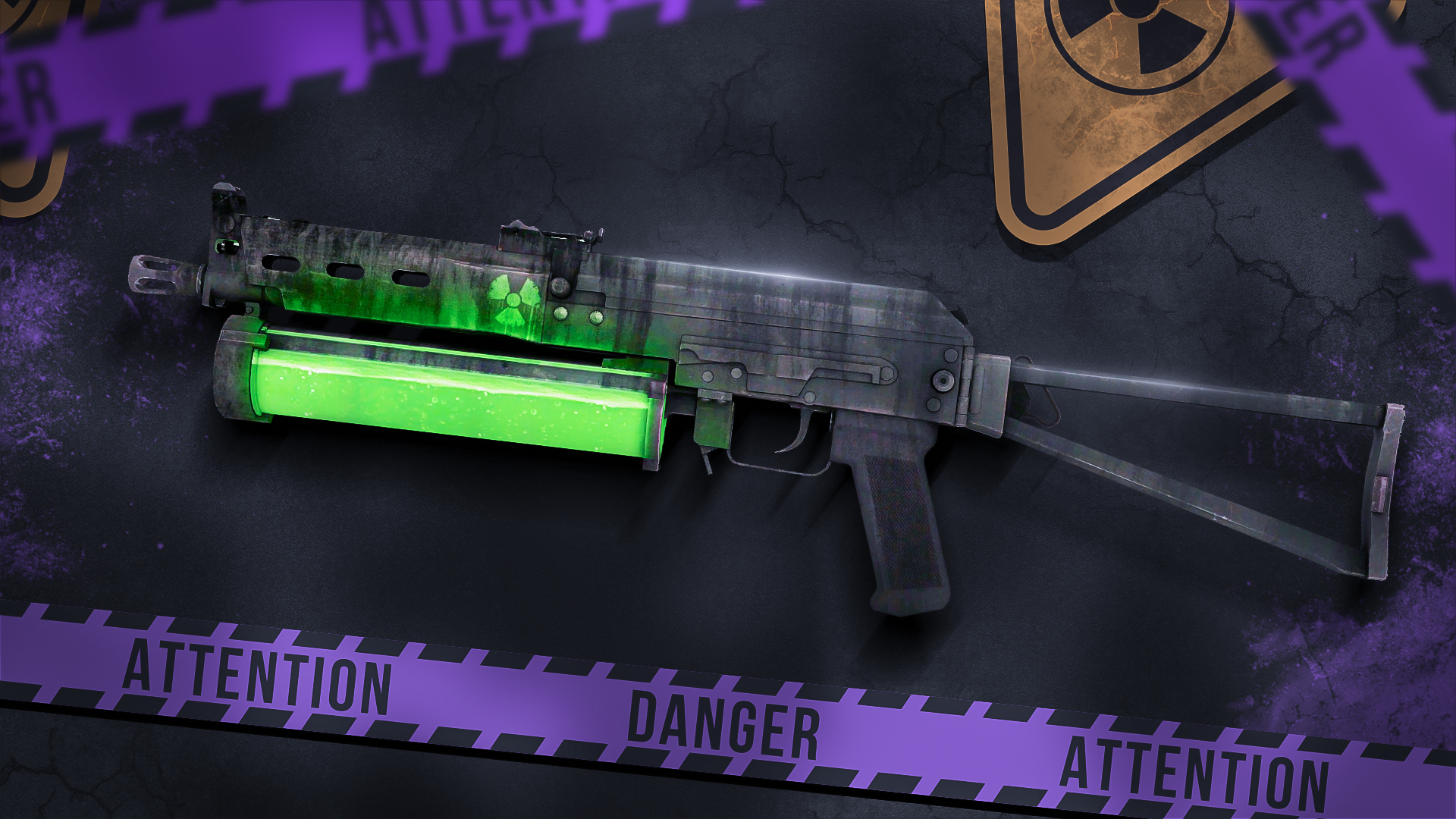 The Best CS2 PP-Bizon Skins [2023]
Every player of CS:GO knows the importance of weapon skins. They not only add a touch of personal style to your arsenal but can also be a status symbol among fellow gamers. In this article, we'll explore the category of PP-Bizon skins, one of the most underrated submachine guns in CS:GO. The PP-Bizon boasts an impressive ammo capacity and a budget-friendly in-game price, making it an excellent choice for players who favor close-quarters combat. But what truly sets it apart are the stunning skins available for this weapon. Whether you're looking for affordability or pure aesthetics, the world of the best PP-Bizon skins has something for everyone.
PP-Bizon CSGO: Ammo-Packed Versatility and Top 8 Best Skins
The PP-Bizon CSGO, often referred to simply as the Bizon, is a submachine gun that holds a special place in the hearts of many CS:GO players. Known for its incredibly high ammo capacity, the PP-Bizon is a versatile weapon that excels in close-quarters combat situations. 
Embrace Your Style with the Best PP Bizon Skins
In summary, this article has shed light on the often underestimated yet incredibly versatile PP-Bizon CSGO submachine gun. With its unparalleled ammo capacity and budget-friendly in-game price, the PP-Bizon proves to be a formidable choice for close-quarters combat. We've explored a curated list of the top 8 best PP-Bizon skins, showcasing a wide array of designs, from classic and vintage to futuristic and eye-catching. These skins not only add a touch of personalization to your weapon but also reflect your unique style on the virtual battlefield. So, whether you're on a tight budget or seeking aesthetics that make a statement, the world of best PP Bizon skins has you covered.
FAQ
What is the most expensive PP Bizon skin?
The most expensive PP-Bizon skin typically falls within the range of $20 to $50, depending on its rarity and wear condition. Some limited edition or StatTrak versions can exceed this price range.
What is the cheapest PP Bizon skin?
You can find the cheapest PP-Bizon skins for as low as $0.10. These are often consumer-grade skins with basic designs.
Is PP Bizon any good in CS:GO?
The PP-Bizon is a niche weapon primarily suited for close-quarters combat due to its high ammo capacity. While not as popular as rifles or other SMGs, it can be effective in specific situations and for players who prefer its unique characteristics.