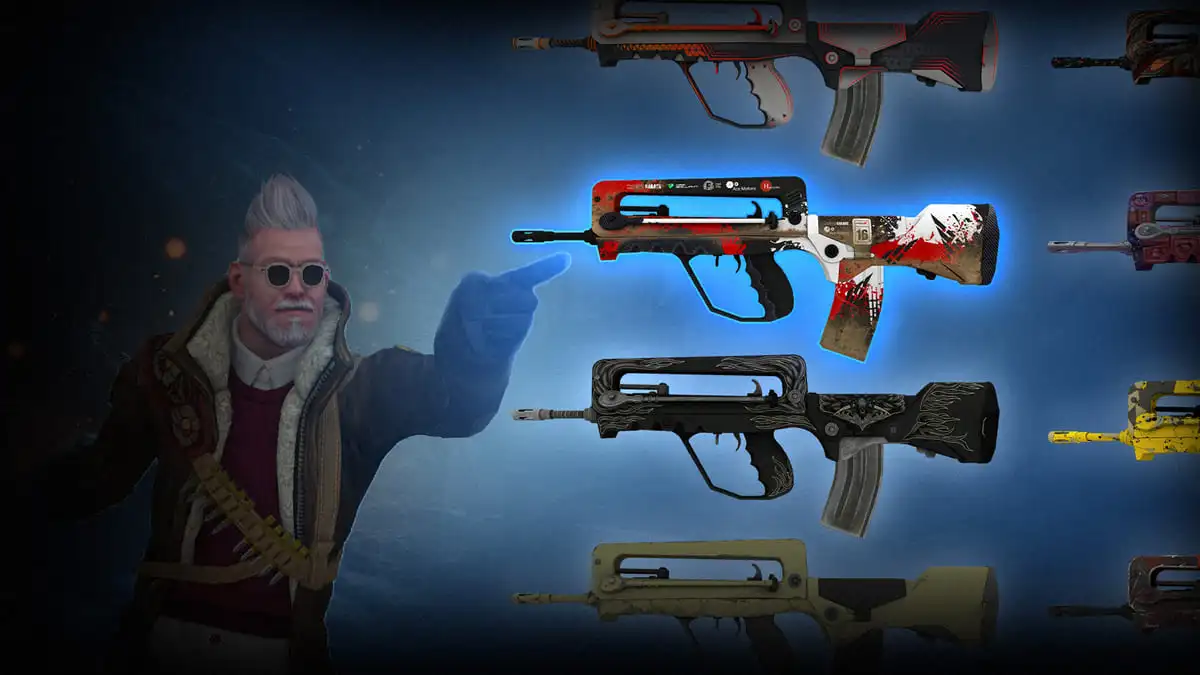 Best CS2 FAMAS Skins: Cheap to Most Expensive [2023]
The FAMAS, a popular rifle in the world of Counter-Strike, has earned its place in the arsenal of both regular players and professional gamers. Known for its versatility and affordability, the FAMAS rifle offers a balanced blend of firepower, mobility, and cost-effectiveness. In this article, we'll delve into the field of best FAMAS skins, highlighting the top 10 options that range from budget-friendly to the most luxurious, showcasing why they are the go-to choices for CS2 enthusiasts.
Top 10 Best FAMAS Skins to Explore
CS2 FAMAS Skins, in addition to adding visual flair to your weapons, can also serve as status symbols and reflections of your personal style within the game. Moreover, some rare and high-quality skins can even be considered investments, as their value can appreciate over time.
Embrace Your CS2 Style with the Best FAMAS Skins
In this exploration of FAMAS skins in Counter-Strike, we've uncovered the multifaceted world of weapon customization. From the affordable and visually appealing options like the Colony and Valence to the more exclusive choices such as the Rapid Eye Movement and Prime Conspiracy, there's a FAMAS skin for every player's taste and budget. Whether you're aiming to enhance your gameplay, showcase your individuality, or simply possess a piece of CS2 history, these skins embody the best FAMAS skins CS2 has to offer.
FAQ
How much is the FAMAS in CS?
The FAMAS rifle in CS2 has a standard price of $2,250 in the in-game buy menu.
How much is the FAMAS skin?
FAMAS skins come in a wide price range, from a few cents to several hundred dollars, depending on their rarity and demand.
Is FAMAS any good?
Yes, the FAMAS is a reliable and versatile rifle in CS2, often chosen by players for its affordability and performance.
Is the FAMAS only burst?
No, the FAMAS in CS2 has both burst and automatic firing modes, offering flexibility to players depending on their preferences and situations.