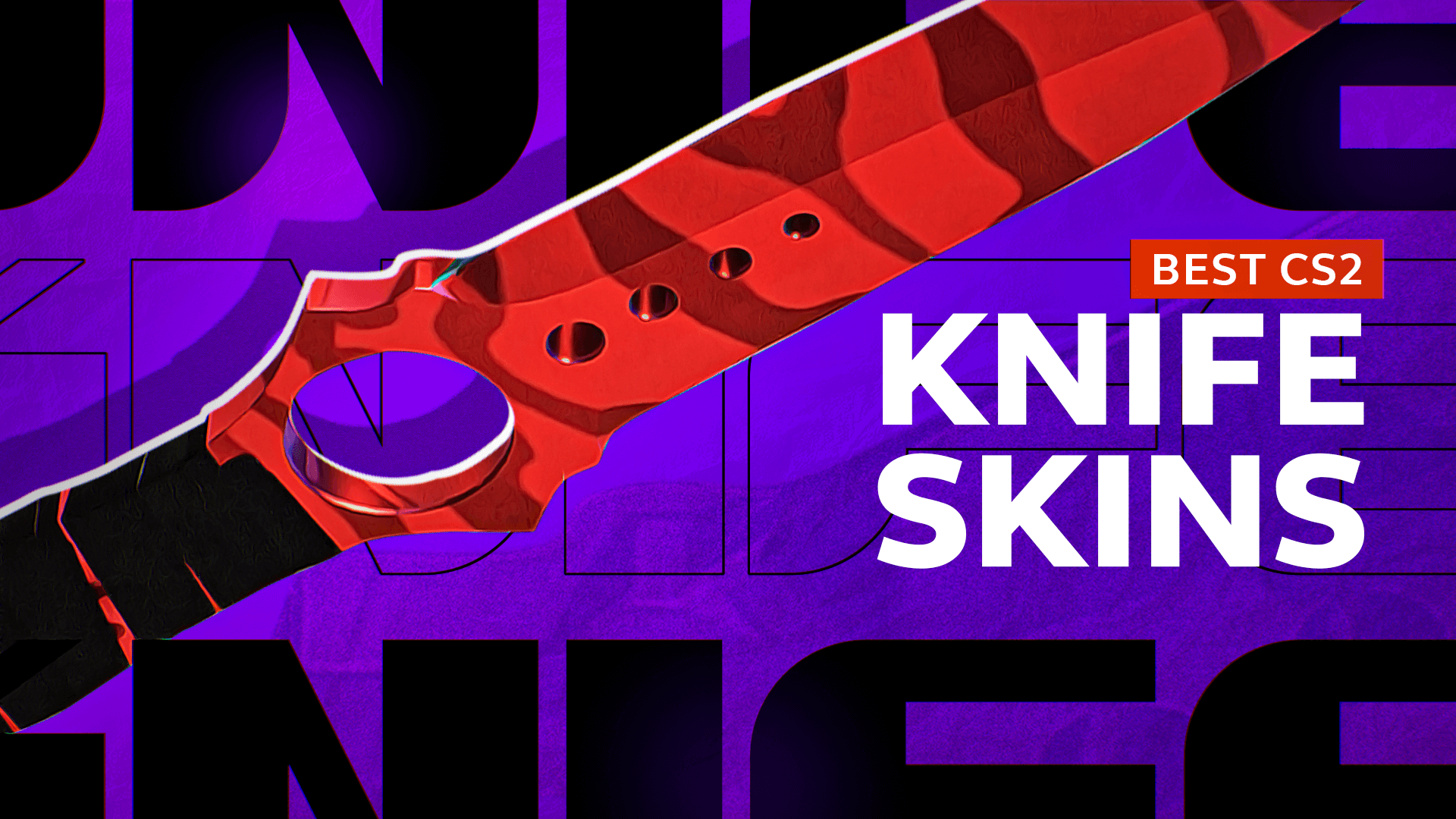 Best CS2 Knife Skins: A Guide for Collectors [2023]
CS2's vast array of in-game weapon skins adds a layer of personalization and uniqueness to every firefight, and at the pinnacle of this customizability are the coveted knife skins. These gleaming, sharp masterpieces have become prized possessions for players seeking distinction in the CS2 community. In this comprehensive exploration, we'll delve into the world of CS2 finest knife skins, unveiling their unique patterns and unrivaled charm. Join us on a journey to discover the most sought-after and elusive designs that make collectors' hearts race in the game
The Top 10 Best Knife Skins in CS2
Within the CS2 arsenal of weaponry, a multitude of knife models awaits, each adorned with its own distinct array of skins. Naturally, in the realm of rarity, value, and sheer aesthetic allure, no two are created equal. Let's embark on a quest to uncover the cream of the crop, the finest CS2 knife skins that stand out in terms of rarity, value, and sheer beauty.
Best CS2 Knife Skins for Unforgettable Combat
We've navigated through a curated selection of the most exquisite CS2 knife skins available. Whether you're in pursuit of a dazzling means to outmaneuver your adversaries or simply aiming to make an unforgettable statement, the choices presented in this list offer an array of captivating options. Elevate your gameplay and leave an indelible mark with one of these stunning best knife skins in CS2 at your disposal.
FAQ
How can I obtain these exceptional CS2 knife skins?
Acquiring the best CS2 knife skins can be achieved through various methods. You can either purchase them from the in-game marketplace, trade with other players, or try your luck with weapon skin cases that occasionally drop during gameplay. Remember, the rarity of a skin often influences its price and availability, so keep an eye on the Steam Community Market and trading communities.
What makes some CS2 knife skins more valuable than others?
The value of a CS2 knife skin is determined by several factors. Rarity plays a significant role; the rarer the skin, the higher its price tends to be. Unique patterns, such as case-hardened or crimson web, can also significantly increase a skin's value. Additionally, the wear condition of the skin, ranging from Factory New to Battle-Scarred, impacts its price.
What is the most expensive CS2 knife skin?
The most expensive CS2 knife skin is the Karambit | Case Hardened with a "Blue Gem" pattern. The price of such a skin could vary significantly based on the specific pattern and its wear condition. Some rare Karambit | Case Hardened "Blue Gem" skins have been known to sell for thousands of dollars in the CS2 skin market.