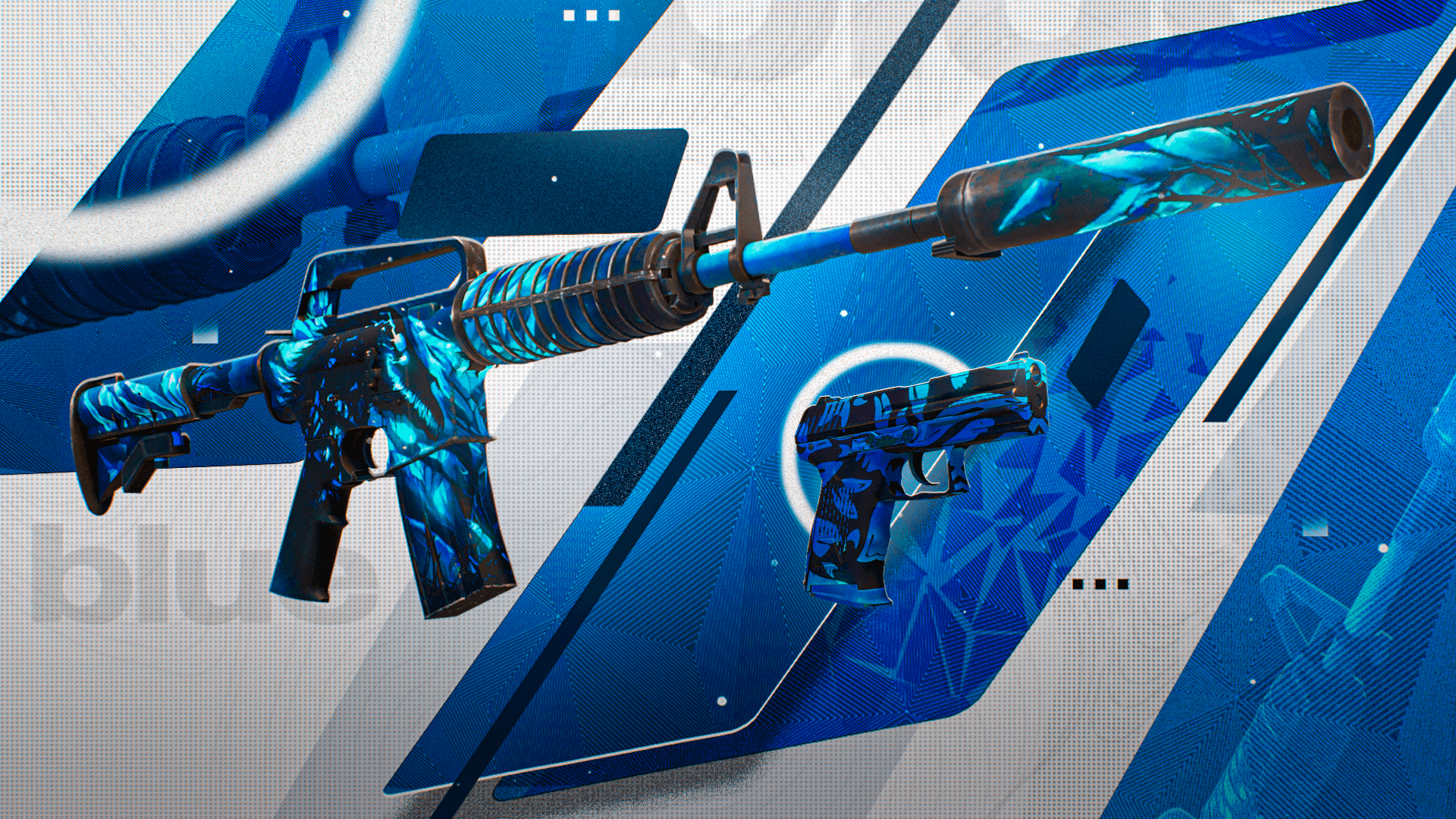 Best Blue Skins In CS2 From Cheap to Most Expensive
In the universe of CS2 players often seek to personalize their gaming experience. Some opt for flashy skins, while others have a preference for a particular color theme. For those who find themselves enamored with the soothing and cool hue of blue, there's a treasure trove of options available. Whether you're into blue gloves, knives, guns, or agents with stylish blue elements, this guide is your key to curating the best blue skins CS2 has to offer, ranging from the most affordable to the most extravagant. Build your CS2 blue loadout and create a stunning blue inventory CS2 to impress your friends and opponents.
Top 10 Best Blue Skins in CS2
The Best Blue CS2 Skins: From Affordable to Extravagant
The allure of customization and personal expression in CS2 is undeniable, and for those who have an affinity for the soothing elegance of blue, this guide has unveiled the best blue skins in CS2. From the affordable options that won't break the bank to the rare collector's gems, each skin on our list adds a unique touch to your CS2 blue loadout. The blend of price ranges, quality, and distinctive features ensures that there's a perfect blue skin for every budget and style preference.
So, whether you're aiming for a budget-friendly blue inventory in CS2 or looking to invest in the best of blue luxury, this guide has provided you with a roadmap to create a blue CS2 skins collection that suits your taste and gaming persona. Now, go forth and showcase your style with pride in the world of CS2, embracing the beauty of blue CS2 skins to make your mark on the virtual battlefield.
FAQ
What is the cheapest blue skin in CS2?
The P2000 | Oceanic is one of the most affordable blue skins, with prices ranging from $0.05 to $0.20, making it an excellent choice for your best blue loadout in CS2.
What is the most expensive blue skin in CS2?
The M4A4 | Poseidon is one of the most expensive blue skins, with prices ranging from $900 to $1,300 or even more, depending on the rarity of its blue patterns. It's the epitome of the best blue skins in CS2.
What is the best blue knife in CS2?
The Karambit | Case Hardened is often regarded as one of the best blue knife skins due to its stunning blue patterns and overall aesthetics. It's a must-have for any serious blue inventory in CS2.