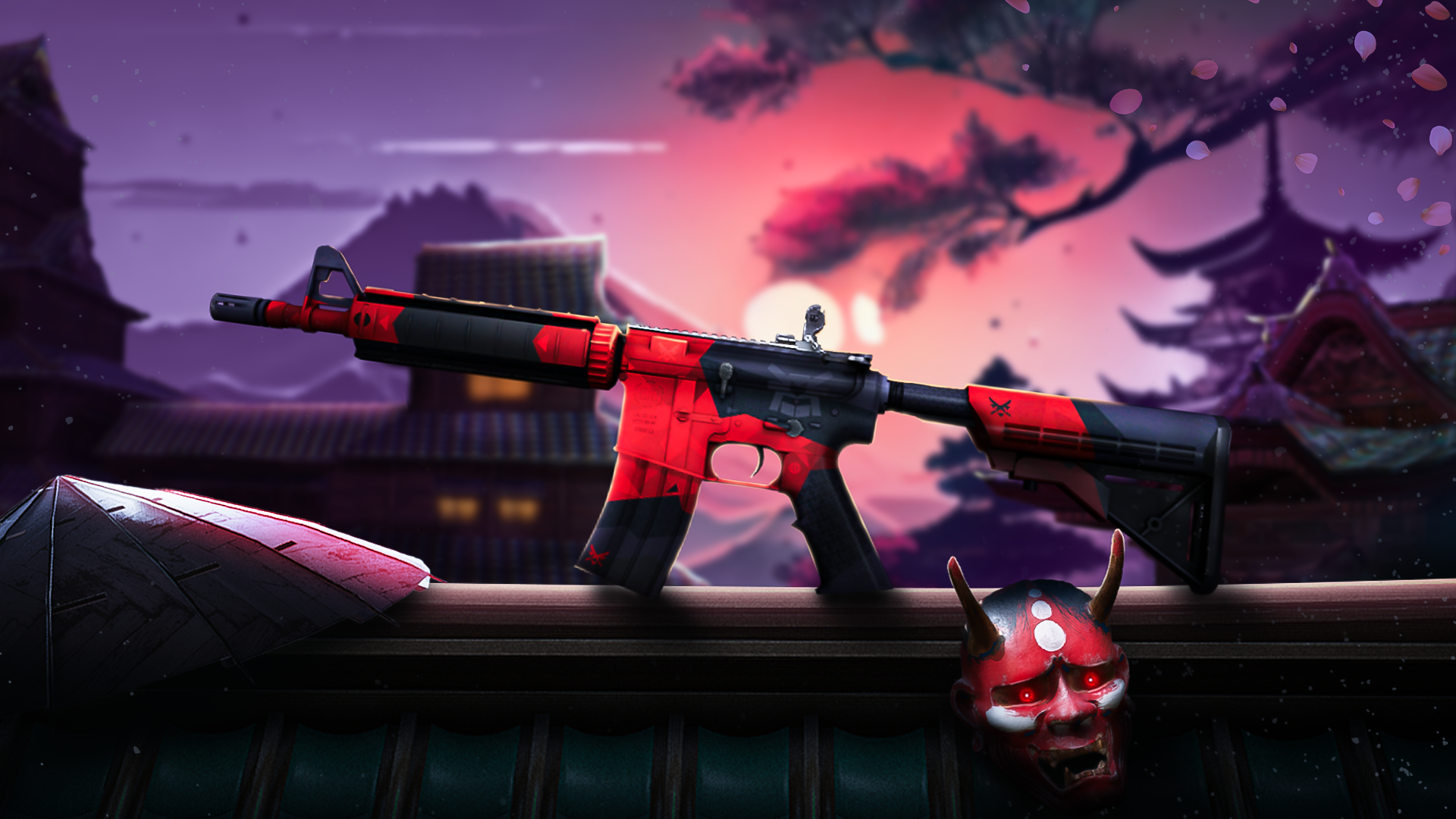 The Best Cheap CS2 M4A4 Skins [2023]
The M4A4 rifle is a popular weapon choice in CS:GO, known for its versatility and firepower. Players often find themselves on a quest to discover the best cheap M4A4 skins to give their firearm a unique touch without emptying their wallets. In this article, we will take a look into the category of M4A4 skins, exploring why this rifle is favored over the M4A1-S and showcasing a list of top-tier, cool, and good M4A4 skins available at affordable prices.
Why M4A4 Skins?
Players often prefer the M4A4 over the M4A1-S in CS:GO for several reasons:
Higher Rate of Fire: The M4A4 has a higher rate of fire compared to the M4A1-S, making it more effective in close-quarters combat and when dealing with multiple opponents. This increased fire rate can be a game-changer in intense situations.
Larger Magazine Size: The M4A4 comes with a larger magazine capacity, typically holding 30 rounds as opposed to the M4A1-S's 20 rounds. This means fewer reloads, providing a crucial advantage in extended firefights.
Ammo Reserves: The M4A4 also has more reserve ammunition, giving players additional rounds to work with before they run out of bullets. This can be especially important in competitive matches where conserving ammo matters.
Versatility: The M4A4's versatility allows players to adapt to various situations. Its ability to spray and control recoil makes it suitable for both short-range and medium-range engagements. In contrast, the M4A1-S is more focused on precision and silence but can be less forgiving in close-quarters scenarios.
Suppression: While the M4A1-S offers a silenced shooting option, the M4A4 can be used to suppress opponents through wall-banging and continued fire, making it a valuable tool for controlling the map and denying information to the enemy team.
Personal Preference: Ultimately, the choice between the good M4A4 skins and the M4A1-S often comes down to personal playstyle. Some players prefer the versatility and aggressive potential of the M4A4, while others favor the precision and stealth of the M4A1-S. It's a matter of individual preference and how a player wants to approach the game.
One of the unique aspects of CS:GO is the plethora of weapon skins available, and the M4A4 is no exception. Whether you're a budget-conscious player or simply appreciate a good deal, there are stunning skins to suit every price range.
Top 8 Best Cheap CS:GO M4A4 Skins
Complete Your Arsenal with the Best Cheap M4A4 Skins
The CS:GO community's love for the M4A4 is undeniable, and it's no surprise considering its versatility and rapid-fire capabilities. This article has explored why players prefer the M4A4 over the M4A1-S and provided a carefully curated list of top-tier M4A4 skins and cool M4A4 skins that cater to various budgets. Each of these skins offers a unique feature, whether it's a captivating pattern, a glowing effect, or intricate artwork. With these skins, you can truly make your M4A4 your own, and the best part is that you can do it without breaking the bank. So, if you're on the hunt for the best cheap M4A4 skins, you're in the right place to elevate your CS:GO arsenal.
FAQ
What are the best M4A4 skins?
The best M4A4 skins vary depending on personal preferences, but some popular choices include the M4A4 | Cyber Security, M4A4 | Desolate Space, and M4A4 | Evil Daimyo.
Is CS:GO M4A4 expensive?
The M4A4 can range from affordable to expensive, with options to suit various budgets. It's possible to find both cheap and high-end M4A4 skins.
What is the most expensive M4A4 in CS:GO?
The most expensive M4A4 skin in CS:GO can reach prices in the thousands of dollars, depending on factors like rarity and condition. The M4A4 | Howl is probably the most expensive skin costing $2,000 – $20,000.