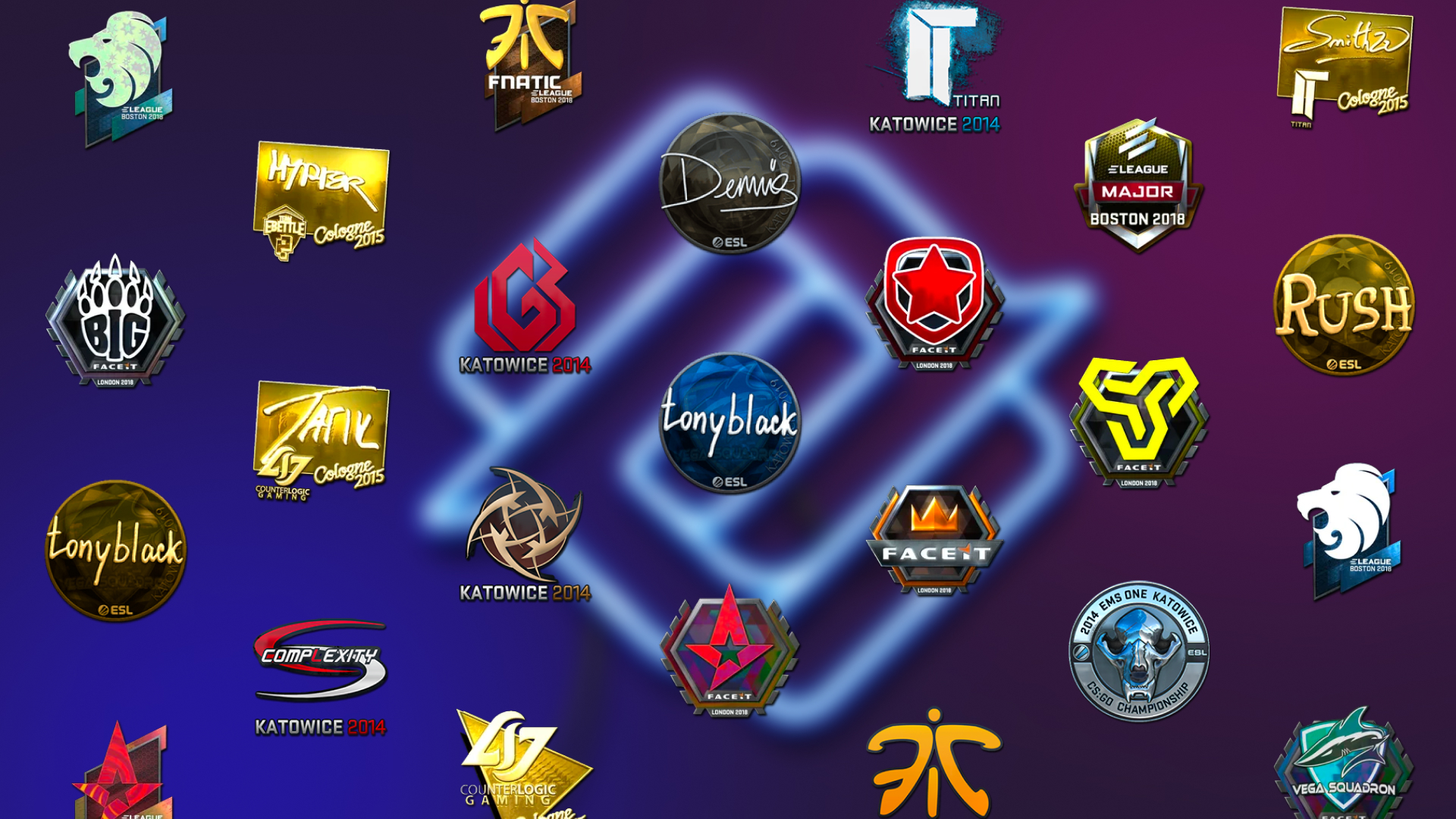 The Most Expensive CS2 Stickers [2023]
When delving into the world of CS2, a virtual battleground known for its intense gameplay and diverse skins, the allure of stickers becomes an unmissable aspect of the experience. Among these, the category of most expensive csgo stickers stands out as a captivating realm where rarity and value collide. From the mesmerizing CS2 holo stickers to the most sought-after signature-adorned designs, these adhesive gems hold a special place in the hearts of collectors and enthusiasts alike.
The Pinnacle of Prestige: Most Expensive CS2 Stickers
Embarking on a Sticker Safari: Prepare to be captivated by the crème de la crème of CS2 stickers. These aren't your run-of-the-mill decals – they are intricately designed works of art that transform weapon skins into veritable galleries. The best csgo stickers are more than just adornments; they are statements, showcasing individuality and style.
Priceless Rarity: What makes these stickers so valuable? Rarity, for one. Imagine owning a piece of CS2 history – stickers that hail from legendary tournaments like Katowice and Krakow. These stickers, bedecked with stunning holo effects, are as scarce as they are breathtaking. Their limited availability and the thrill of acquiring a piece of gaming history contribute significantly to their price tags.
Signatures of Significance: If rarity is the heart of the matter, player signatures are the soul. CS2 stickers adorned with the autographs of esports icons become more than just in-game items; they become collector's treasures. Owning a skin adorned with the coolest csgo stickers and the signature of a revered player is akin to holding a piece of their legacy in your virtual hands – a sentiment that enthusiasts are willing to invest in.
Most Expensive CS2 Stickers: The Elite Five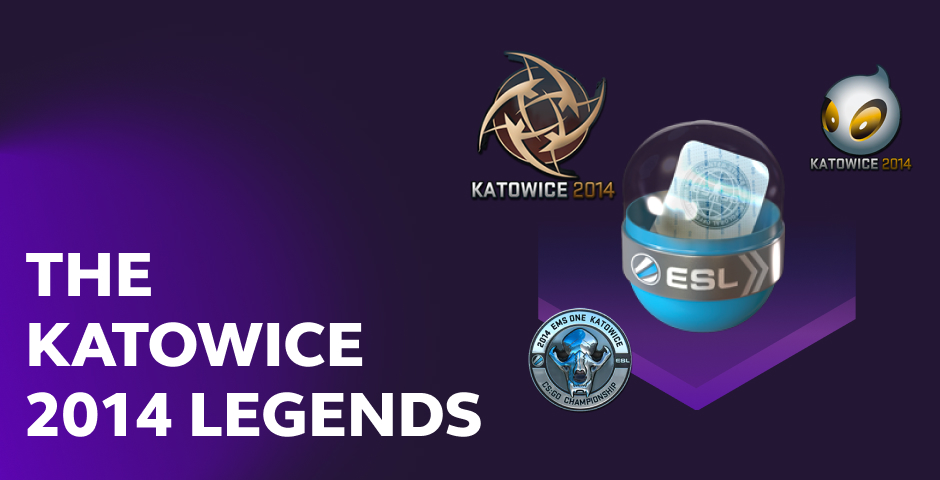 Katowice 2014 Legends
These stickers, born from the inaugural Katowice Major, are among the most prized due to their rarity and historical significance. Enclosed within the Katowice 2014 Sticker Capsules, these stickers were released in celebration of the first major tournament and are highly coveted by collectors. Some designs can fetch prices ranging from $5,000 to $50,000 or even higher, making them a top choice.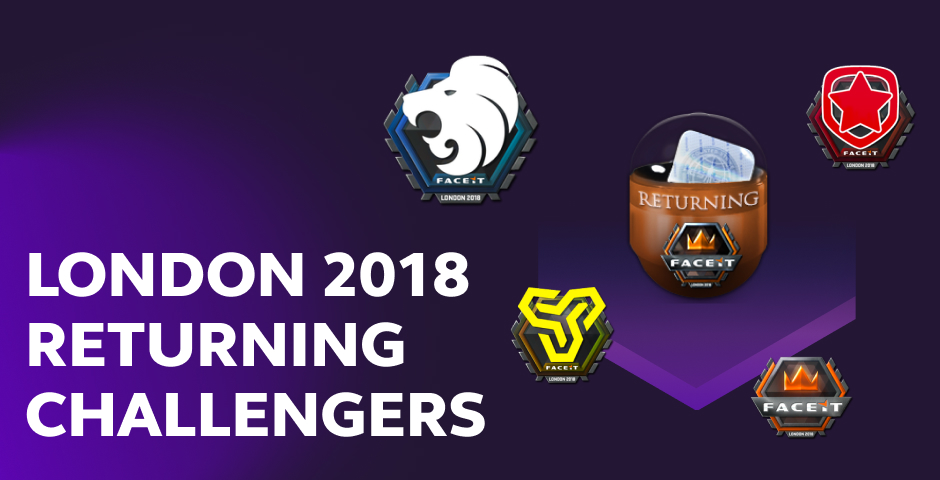 London 2018 Returning Challengers
 The holo stickers from the London 2018 Major captivate with their holographic charm, making them stand out as cherished collectibles. Prices can range from $100 to $1,000 or more, depending on the specific sticker and condition.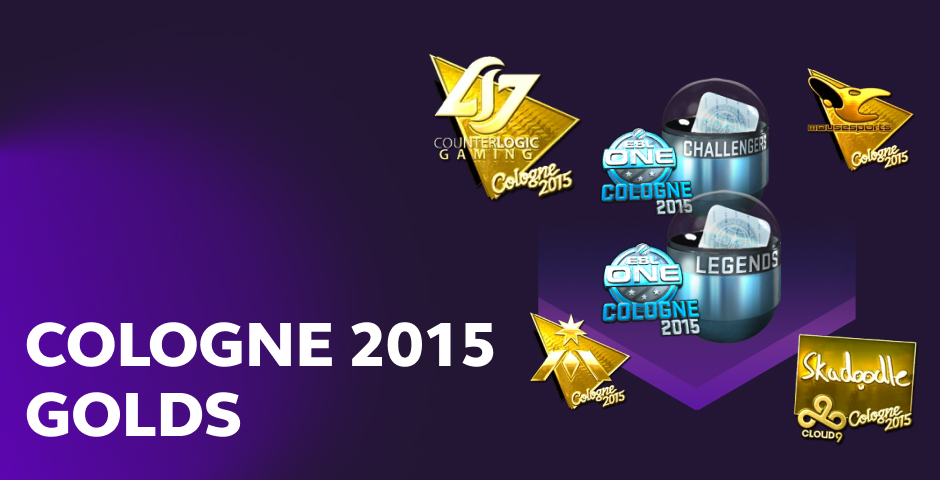 Cologne 2015 Golds
The gold stickers from Cologne 2015 were attainable through the Cologne 2015 Sticker Capsules. Released during the ESL One Cologne 2015 tournament, these capsules contained the classified-tier gold stickers that have since become iconic symbols of that event. Depending on the design and condition, these stickers can command prices ranging from $50 to $300 or beyond.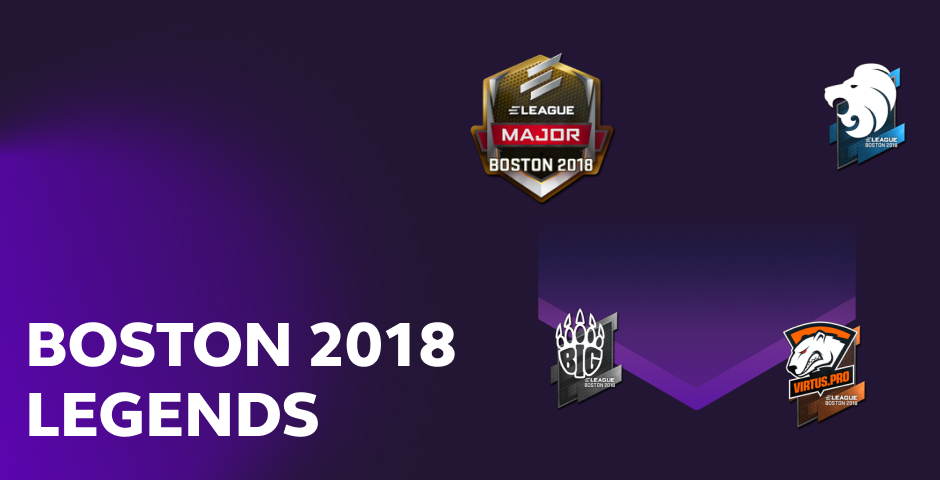 Boston 2018 Legends
Tied to the iconic Major in Boston, these stickers have a compelling narrative and are a prized possession among collectors. These capsules were available during the ELEAGUE Boston Major 2018 and contained a range of stickers representing the participating teams. Prices can fluctuate widely, with some stickers reaching into the range of $100 to $800 or more.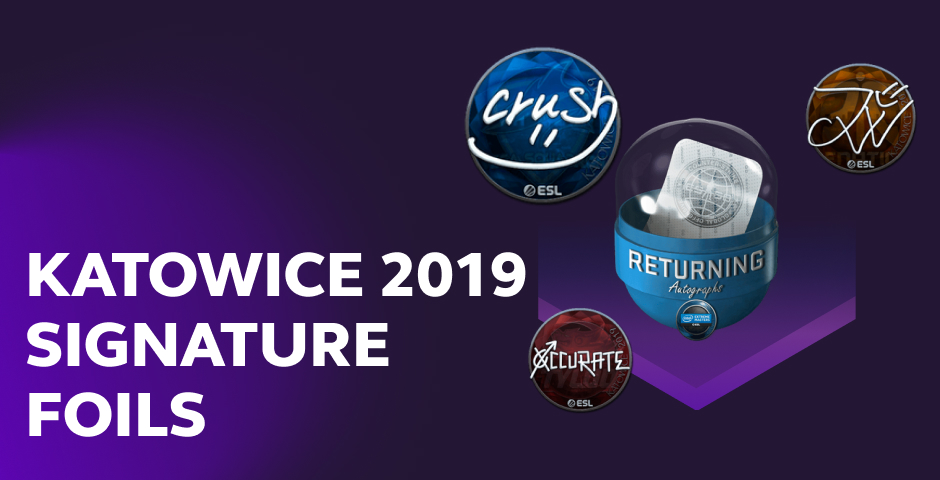 Katowice 2019 Signature Foils
These foil stickers from Katowice 2019 Returning Challengers Autograph Capsule combine artistic allure with player autographs, creating an irresistible blend of visual appeal and personal significance. The prices for these stickers can range from $100 to $1,500 or higher, especially for stickers featuring signatures of renowned players.
Embracing the Art and History of the Most Expensive CS2 Stickers
Step into the world of the best CS2 stickers, and you'll find more than just digital decorations. These stickers are the embodiment of rarity, history, and individuality. The coolest CS2 stickers aren't just for personalizing your virtual arsenal; they're for owning a piece of gaming history and being part of a global community of enthusiasts. From iconic Katowice stickers to the enchanting allure of holo effects, these stickers tell stories that transcend the screen. The most expensive CS2 stickers aren't just purchases; they're investments in art, history, and the passion that fuels the gaming world!
FAQ
How do you get CS2 stickers?
CS2 stickers can be obtained through in-game purchases, sticker capsules, or by trading. Sticker capsules are often tied to events or tournaments and can be opened for a chance to acquire stickers.
Are CS2 stickers permanent?
Once applied to a weapon skin, CS2 stickers are permanent. However, they can be replaced or scraped off if desired.
Why are Kato 2014 stickers so expensive?
The Katowice 2014 stickers are cherished for their connection to the prestigious Katowice Major tournament. Their rarity, coupled with the historical significance of the event, makes them highly sought after by collectors and enthusiasts alike.