CSGO knives with which you are not ashamed to run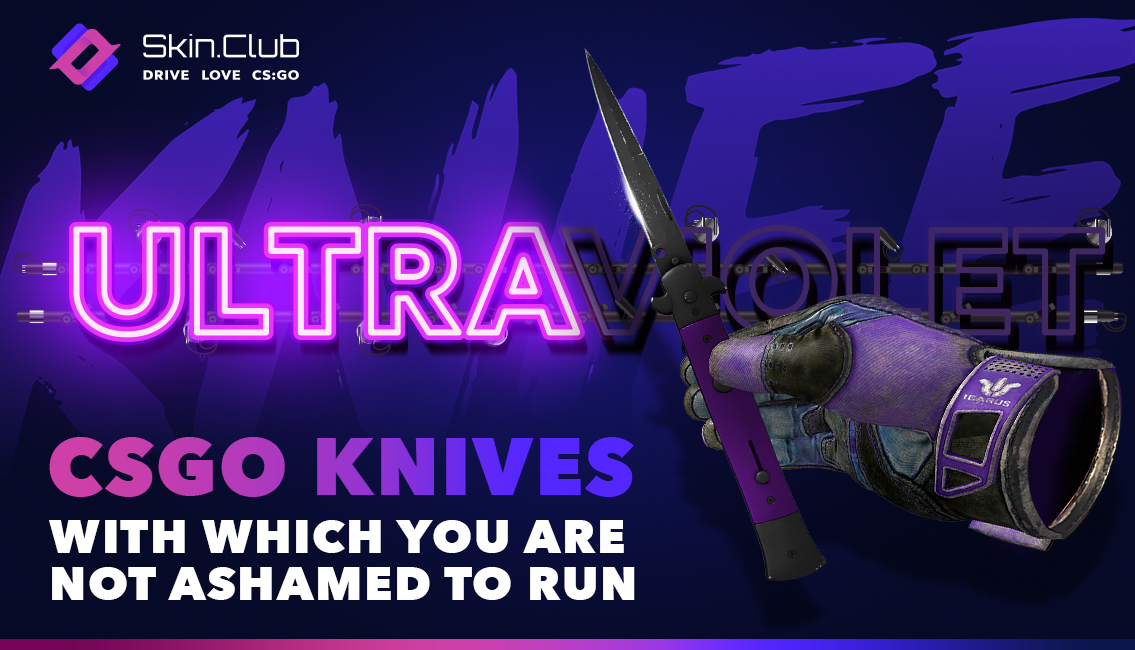 CSGO knives are especially rare. All the most beautiful skins for Karambit or Butterfly Knife cost more than $600.
Today we picked up beautiful CSGO knives that cost less than $200. For some, this price may turn out to be unaffordable, but it is still many times cheaper than the coolest specimens.
Bonded knives – Ultraviolet
Quality: Minimal Wear
Cost: ≈ $160
One of the simplest knives that look good in good quality. You can also purchase a version of this skin in a more worn condition, but it will have many more scratches on it.
Falchion – Blued Steel
Quality: Field tested
Cost: ≈ $140
Where there won't be any noticeable scratches is on the Blued Steel, which looks great even in Field-Tested quality. A classic skin without unnecessary colors, which looks strict, but no less beautiful.
Bowie knife – Damascus steel
Quality: Field tested
Cost: ≈ $190
Damascus steel looks best on large knives, which is why we chose the Bowie Knife for this skin. Indiana Jones would certainly appreciate such a weapon.
Hunting Knife – Boreal Forest
Quality: Minimal Wear
Cost: ≈ $180
If you buy a Hunting Knife, then only with camouflage coloring. With such a knife, you will not disappear either in the forest or on the maps in CS:GO.
Hook Blade Knife – Hand Painted
Quality: Minimal Wear
Cost: ≈ $150
This skin looks many times more expensive than many of the previous ones, so the price of $150 does not even seem so high. It's definitely not a shame to show off such a knife in matchmaking.
Navaja – Blood Web
Quality: Minimal Wear
Cost: ≈ $190
Bloody Web is one of the most expensive skins in the game, and many other knives with this coloring cost from $190. We can only afford it on an inexpensive Navaja, but even there it looks amazing.
Stiletto – Case hardened
Quality: Battle-Scarred
Cost: ≈ $180
Another skin that is not afraid of low quality, because Surface hardened looks spectacular even in Battle-Scarred condition. A Stiletto knife is perfect for this coloring, as it is easiest to get a blue pattern on it.
Hook Blade Knife – Autotronics
Quality: Field tested
Cost: ≈ $195
At first glance at this skin, you might think that its cost is much higher than $200. It makes our list – but only as Field-Tested and only for the Hook Knife.
Poke Knives – Assassination
Quality: Minimal Wear
Cost: ≈ $180
One of the most recognizable skins in CS:GO looks especially cool on Poke Knives, which fits perfectly into our budget. The main thing is not to stare at the bright red color in the heat of battle.
Conclusion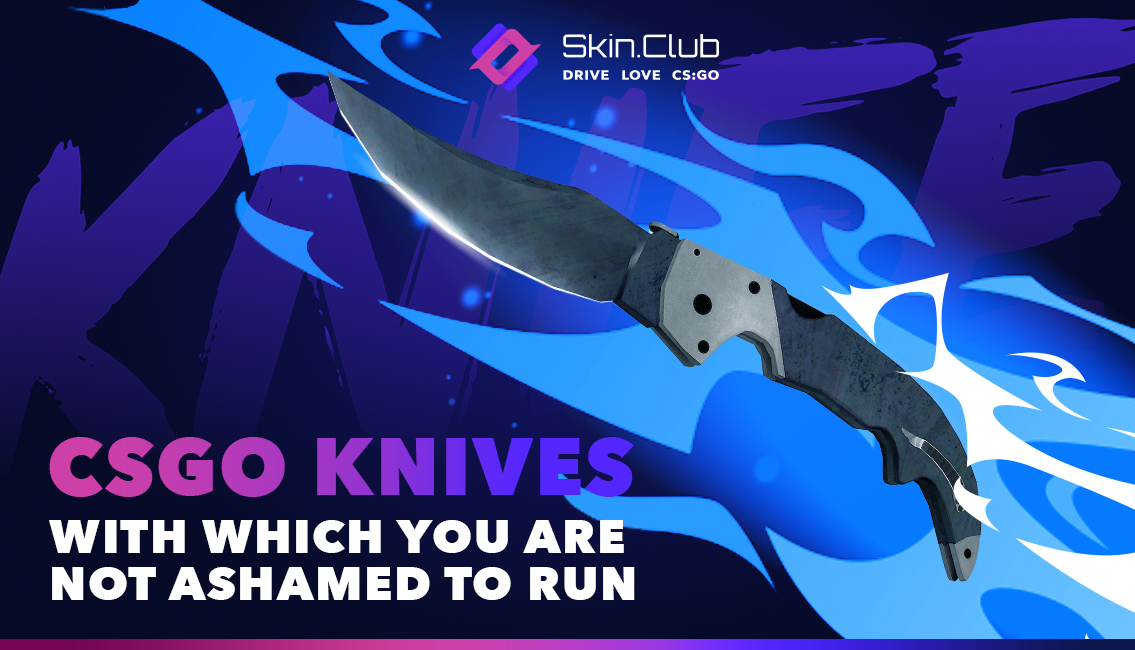 Knives in CSGO have long ceased to be acquired in order to defend themselves. Currently, by buying knives, players show their status. Also, the subjects of the cult are stickers and various skins of weapons.
You can perform various functions with the help of expensive knives the same as with ordinary knives. Simply, if a player needs to increase his status quickly, he takes and buys such a weapon for himself. But it is worth noting that the title still cannot be bought, for this you need to be able to use weapons.
CSGO cases with knives for you: