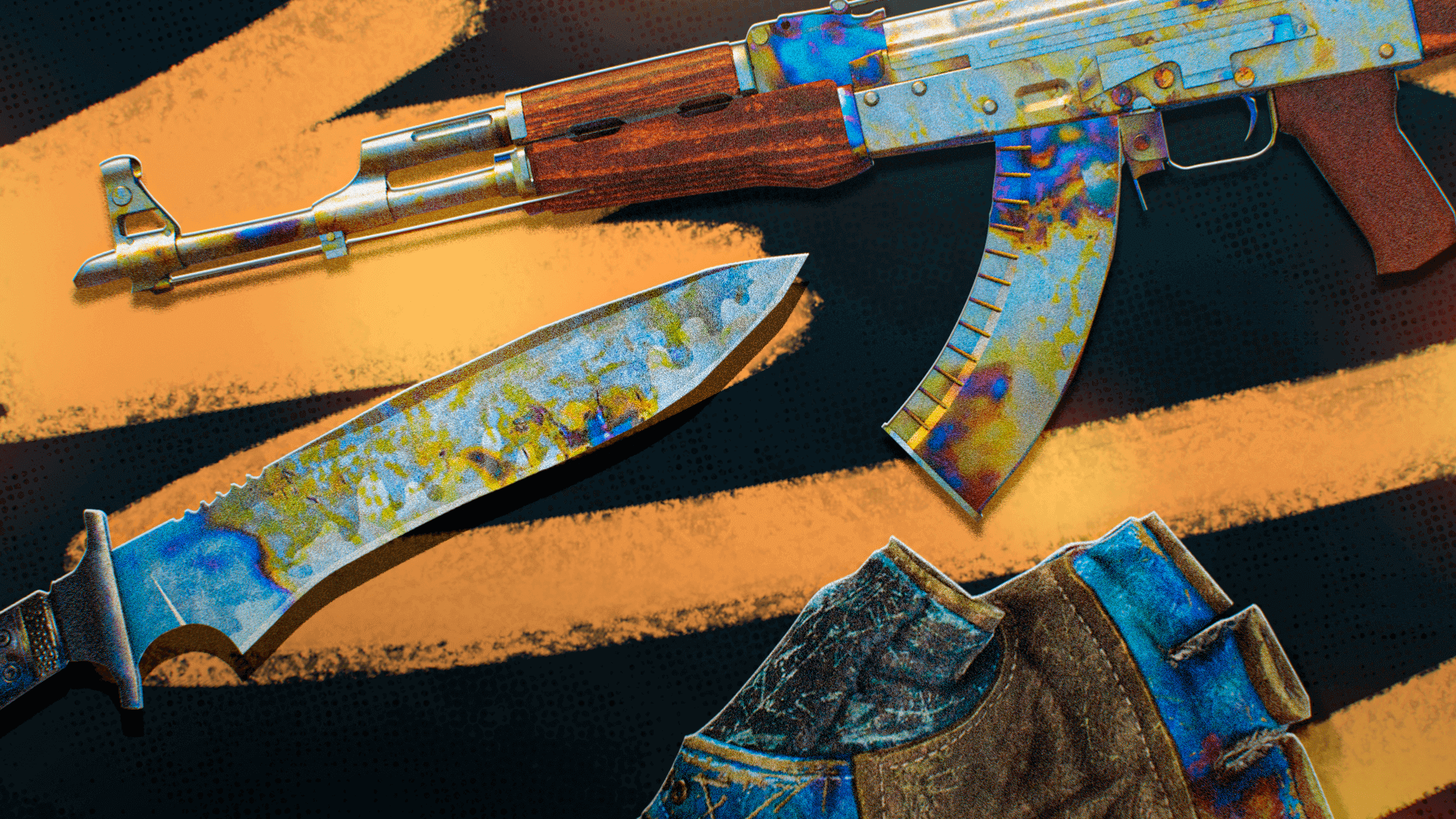 Case Hardened skins in CS2 are among the most coveted and sought-after weapon finishes in the game. The allure of Case Hardened skins lies in their unique and intricate blue and gold patterns, making them stand out from the crowd. These patterns adorn various firearms, including the AK-47, MAC-10, and Five-Seven, as well as a select few high-tier knives like the Karambit and M9 Bayonet. The striking aesthetics of these skins have driven their prices skyward, making them some of the most expensive items in the CS2 community.
So, what does case hardened mean? In the context of CS2, "case hardened" refers to a specific weapon finish that showcases a mix of colors, predominantly blue and gold. These vibrant hues create a stunning and unique appearance for the weapon, setting it apart from other skins. When discussing case hardened color, it's essential to understand that the exact coloration varies from one skin to another, creating a sense of individuality and rarity.
The Enigmatic World of Case Hardened Skins in CS2
Impact of Exterior
The exterior condition of a Case Hardened skin can significantly affect its appearance and value. Factory New (FN) and Minimal Wear (MW) skins tend to exhibit the most vivid patterns, making them highly desirable among collectors. On the other hand, Battle-Scarred (BS) and Well-Worn (WW) skins may show significant wear and scratches, reducing their visual appeal.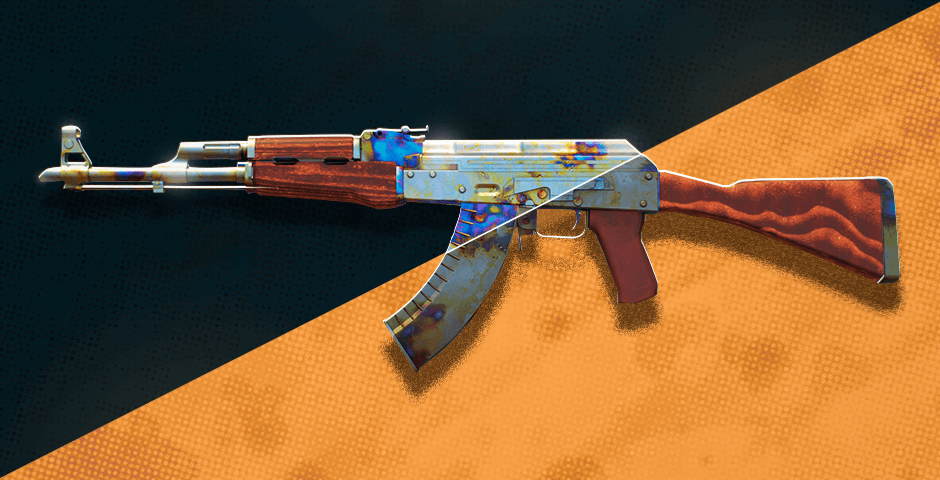 Case Hardened Pattern on Knives
Case Hardened patterns on knives can be some of the most exquisite in the game. These patterns cover the blade and handle, offering a diverse range of blue and gold combinations. The "Blue Gem" pattern is especially sought after, characterized by a predominantly blue blade with minimal gold accents. Collectors often look for patterns that exhibit symmetry and a clean distribution of colors.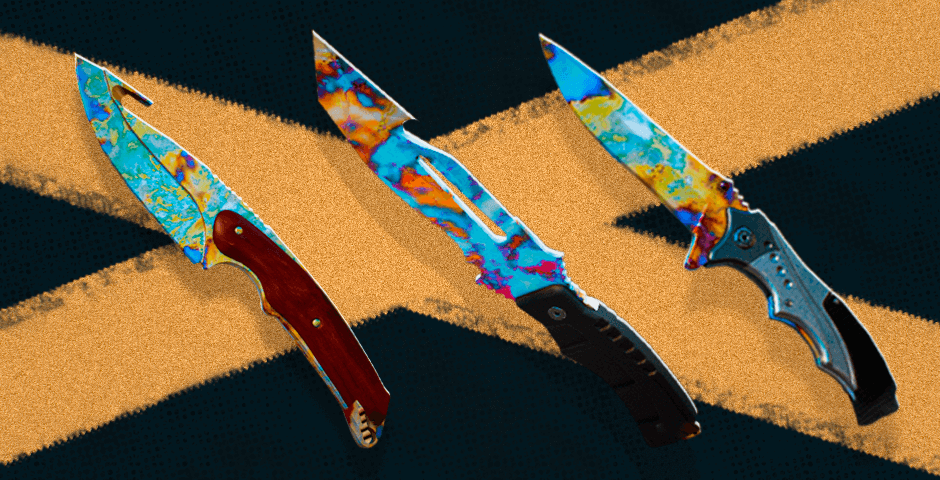 Case Hardened Pattern on Hydra Gloves
The Case Hardened pattern on Hydra Gloves offers a unique and elegant look to the player's hands. These gloves are customizable, with blue and gold hues that can be selected by the player. Players can also acquire gloves with unique patterns, and some may even resemble the iconic "Blue Gem" or "Gold Gem" styles.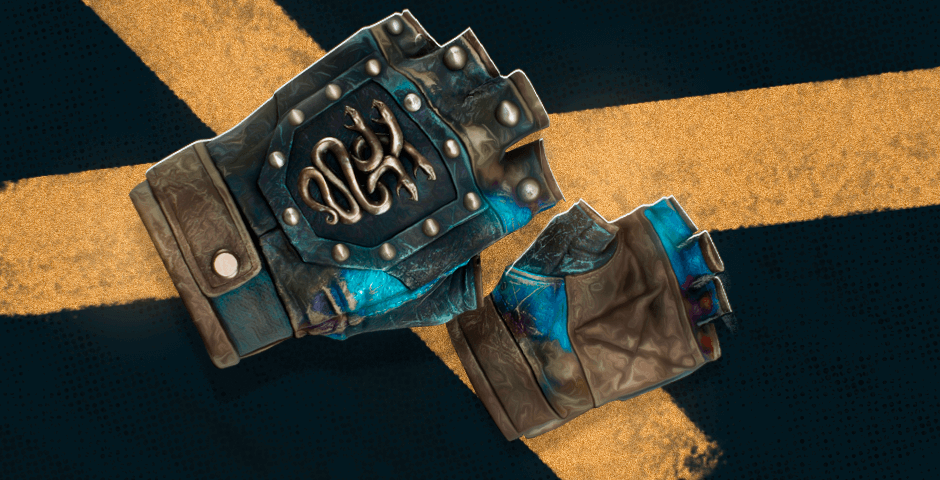 Case Hardened Pattern on AK-47
The Case Hardened pattern on the AK-47 is one of the most iconic in the game. Its patterns can range from predominantly blue to heavily gold with various degrees of mixing in between. The more blue or gold a skin has, the more valuable it tends to be. Collectors often look for patterns with the least amount of gray or purple as these colors can reduce the skin's value.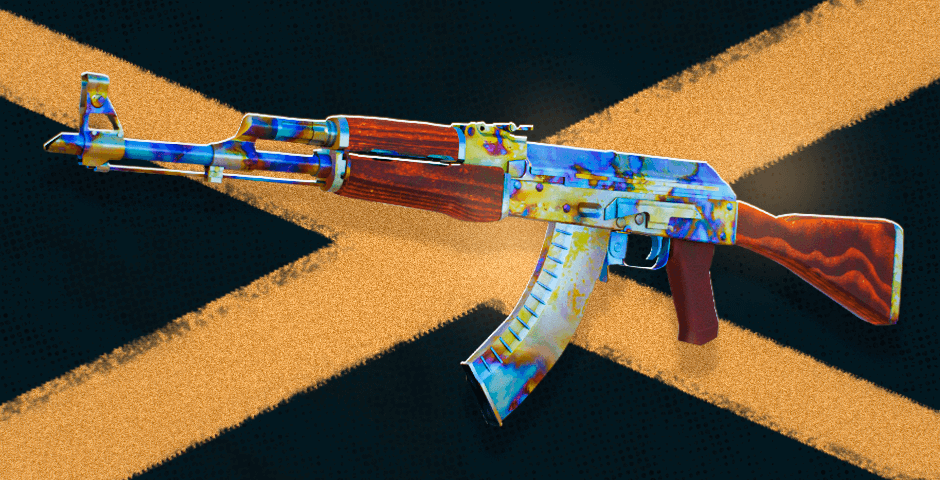 Case Hardened Pattern on MAC-10
MAC-10 Case Hardened skins also offer a range of blue and gold patterns. Similar to the AK-47, patterns that lean towards an all-blue or predominantly gold appearance are more highly valued. Patterns with vibrant and contrasting colors are often sought after.
Case Hardened Pattern on Five-Seven
The Five-Seven Case Hardened skins exhibit diverse patterns on the slide and frame. Players often seek those with pronounced blue and gold hues for their collection. Patterns with intricate, symmetrical designs and minimal imperfections are considered more valuable.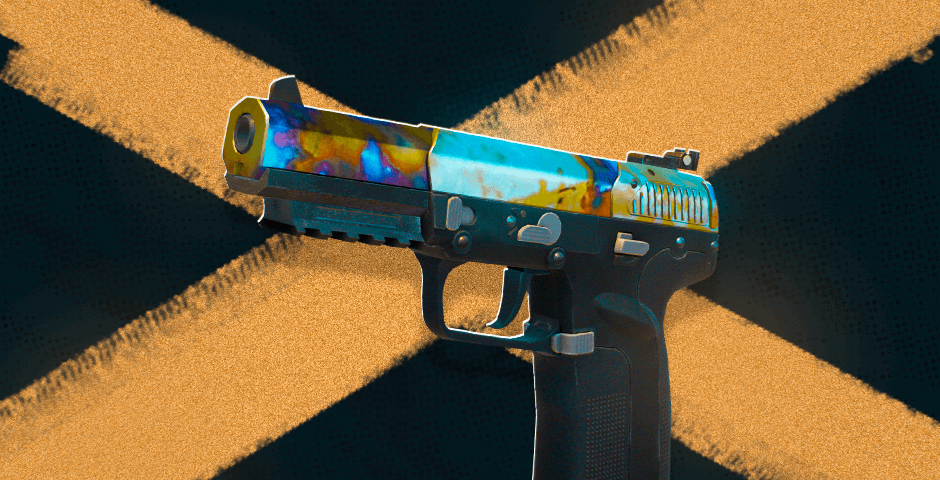 The Most Valuable Patterns
The most valuable Case Hardened patterns are the ones that exhibit an almost entirely blue or gold look, with minimal mixing. These patterns, commonly referred to as "Blue Gems" or "Gold Gems," are the most prized among collectors. An AK-47 with an exceptional "Blue Gem" pattern can fetch an astronomical price in the CS2 marketplace. On knives, patterns with high coverage of blue and gold, combined with clean lines and symmetry, are highly sought after.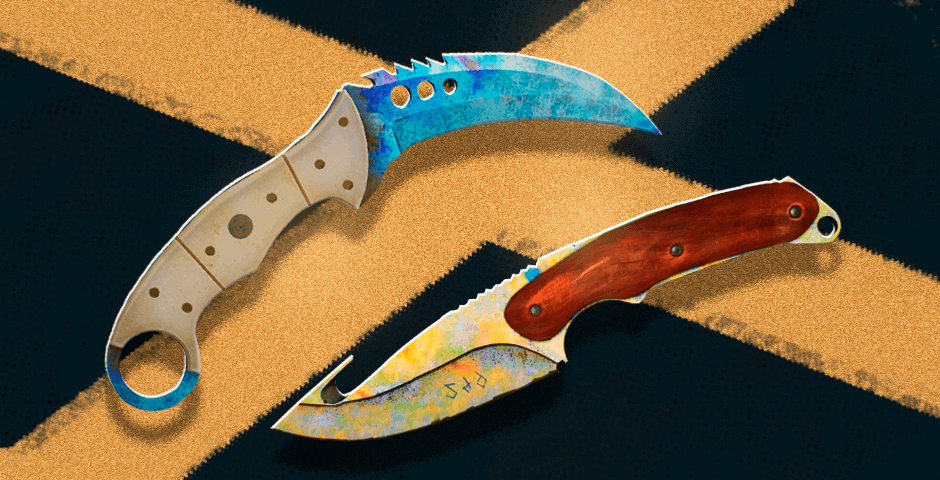 Case Hardened Pattern on Other Weapons
While the AK-47, MAC-10, and Five-Seven are some of the most popular choices for Case Hardened skins, other weapons can also feature these striking patterns. Weapons like the UMP-45, AWP, and the CZ75-Auto can have Case Hardened skins with varying patterns. The desirability of these skins is often determined by the extent of blue and gold in their design.
All Case Hardened Skins
It's essential to note that Case Hardened patterns extend to several CS2 weapon categories, offering players the opportunity to showcase their unique tastes and preferences. The diversity of these patterns across various weapons ensures that there's a Case Hardened skin for every CS2 enthusiast.
Case Hardened Template
To identify and evaluate the worth of Case Hardened skins, collectors often refer to a "template" that defines the ideal distribution of blue and gold. This template guides players in assessing the desirability of a particular skin.
The Lasting Allure of Case Hardened Skins in CS2
In our journey through the mesmerizing realm of Case Hardened skins in CS2, we've uncovered a world of artistry, rarity, and personal expression. These skins, with their mesmerizing blue and gold patterns, hold a special place in the hearts of players and collectors alike. Whether they grace an AK-47, MAC-10, Five-Seven, or a knife, Case Hardened skins bring an element of artistry and uniqueness to the world of CS2. For those who understand the allure of these skins, the hunt for the perfect "Blue Gem" or "Gold Gem" continues, ensuring that the legend of case hardened skins endures in the ever-evolving world of Counter-Strike 2.
FAQ
What is a Case Hardened skin?
A Case Hardened skin in CS2 is a weapon finish with a distinctive blue and gold pattern. It is highly sought after due to its unique appearance.
What is the rarest Case Hardened pattern?
The rarest Case Hardened patterns are often referred to as "Blue Gems" or "Gold Gems," characterized by predominantly blue or gold colors with minimal mixing.
What cases can you get Case Hardened skins?
Case Hardened skins can be obtained from various CS2 weapon cases, including the Operation Bravo Case, Shattered Web Case, and the CS:GO Weapon Case.
How much is the blue gem 661 AK-47 worth?
The value of a blue gem 661 AK-47 can vary greatly depending on its condition, float value, and the intensity of the blue and gold pattern. These skins can range from several hundred to several thousand dollars in price, with exceptionally rare patterns fetching even higher prices in the market.