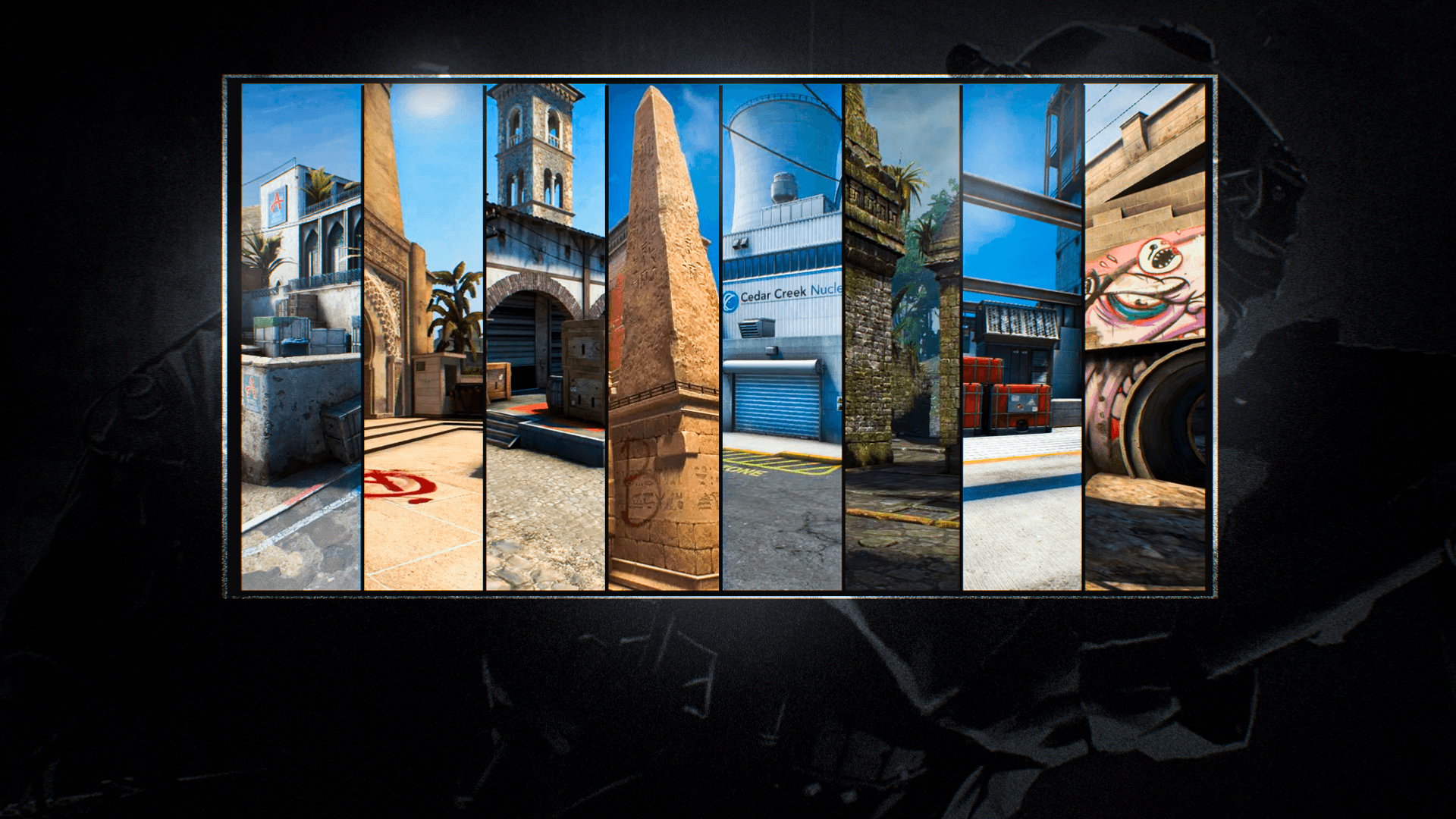 One of the most critical factors for an exciting and competitive gameplay in CS2 experience is definitely the map. The best CS2 maps, also known as Counter Strike 2 maps, not only provide a visually captivating environment but also offer a well-balanced and strategic layout. In this article, we'll explore the top CS2 maps, focusing on those that have been part of the CS2 map pool or have made a significant impact on the game's history, such as Cache or Train. These old CS2 maps, along with some new CS2 maps, each bring its unique flavor, offering a diverse range of tactical challenges for players in the realm of CS2 competitive maps.
The 8 Best CS2 Maps
Dust 2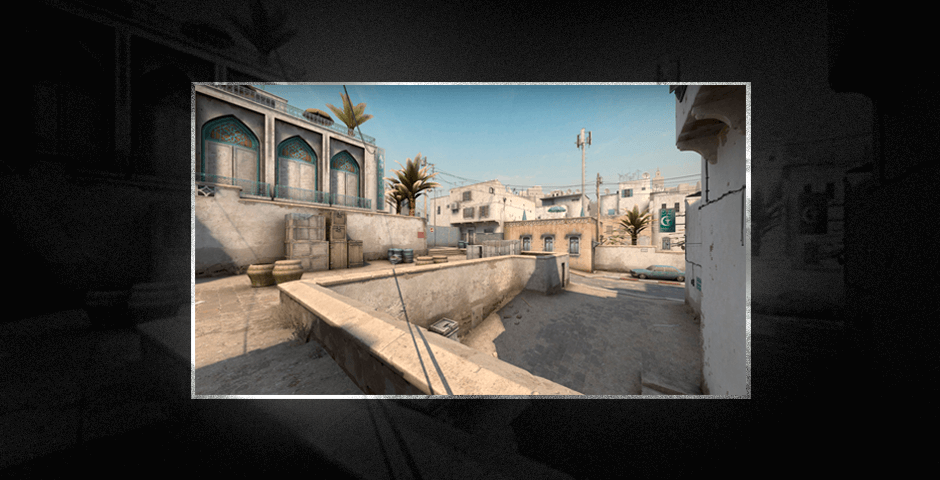 Dust 2 is the embodiment of classic CS2 gameplay. Set in a desert landscape with a maze of pathways, this map features iconic landmarks like the "A Long" and "B Bombsite," making it one of the most recognizable counter strike maps.
Its dusty, arid setting provides a timeless backdrop, and players navigate through tunnels and open spaces while engaging in intense firefights.
The map's simplicity in design makes it an ideal choice for newcomers and seasoned players alike.
Mirage
Mirage whisks players away to a Middle Eastern town bathed in sunlight. The architecture is a mix of traditional and modern, offering an aesthetically pleasing environment.
Key areas include "A Side", which boasts several entry points for insurgents, offering ample opportunities for counter-terrorist forces to conceal themselves and patiently await their adversaries. Engagements on the "B Side" are equally exhilarating and fraught with unpredictability.
With balanced sightlines and chokepoints, Mirage requires a blend of strategy and precision, earning its place among the top CS2 competitive maps.
Inferno
Inferno, nestled in the picturesque Italian setting, serves as a beloved bomb defusal map with roots tracing back to the earliest days of Counter-Strike 2. Throughout its storied history, it has remained a classic playground for players.
What sets Inferno apart is its distinctive layout, a captivating blend of narrow alleyways and expansive open spaces that bestow a profound layer of strategic complexity upon the gameplay.
Beyond the two pivotal bomb sites, the map revolves around essential zones like Banana, Mid, Second Mid, and Apartments, each contributing to the rich tapestry of tactics and engagements that define Inferno's enduring appeal.
Anubis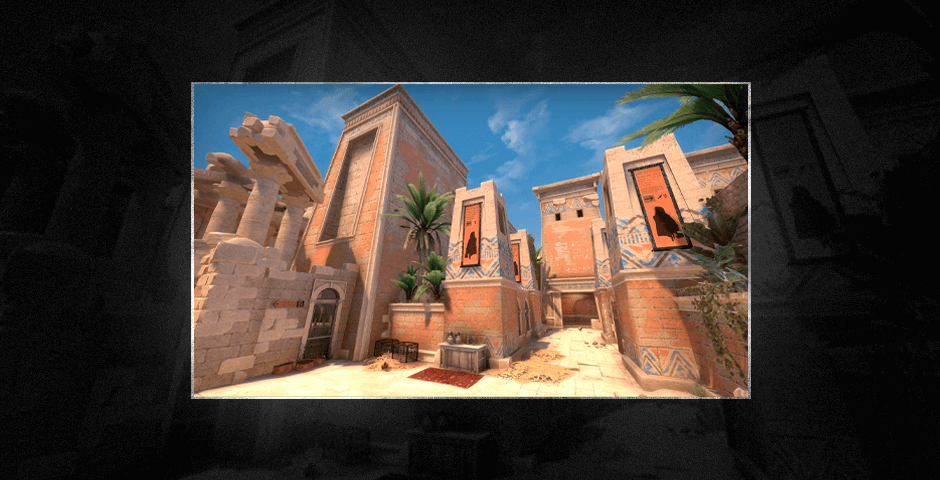 Anubis' captivating battleground unfolds amidst the ancient wonders of Egypt and is primarily designed for bomb defusal scenarios.
Both bomb sites, A and B, present a labyrinth of angles, while the central mid section is divided into upper and lower areas. This unique layout opens up a plethora of tactical possibilities for both terrorists and counter-terrorists, making Anubis an exceptionally versatile map in the pool.
However, mastering Anubis is no easy feat, as it demands an intricate understanding of numerous callouts.
Nuke
Nuke immerses players in the heart of a nuclear power plant, with control points on various levels, challenging the boundaries of what old CS2 maps can offer.
A distinctive characteristic of this map lies in the positioning of the Bomb Sites, which are stacked on top of each other.
The Nuke map in CS2 is notable for its relatively compact size, often leading opponents to unexpectedly cross paths. This dynamic encourages players to exercise heightened vigilance and emphasizes the importance of coordinated team efforts.
Ancient
Ancient transports players to an ancient archaeological site, characterized by lush greenery and intricate ruins.
The map's "A" and "B Bombsites" are nestled among ancient structures, creating dynamic battles.
Ancient offers a visually stunning experience while maintaining competitive balance and expanding the roster of CS2 competitive maps.
Vertigo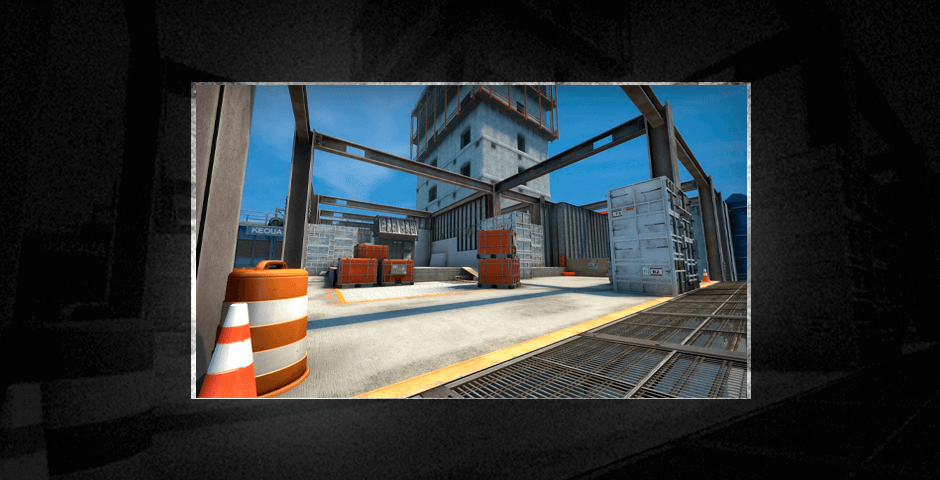 Vertigo stands as a venerable relic in the annals of Counter-Strike 2 history. This enduring classic is a bomb defusal map, unfolding against the backdrop of a skyscraper in the final stages of construction.
What sets Vertigo apart from its CS2 peers is its unique hazard – players can plummet from dizzying heights with no hope of survival. The stakes are high on this map.
Intriguingly, both A Site and B Site find their perch on the pinnacle floor of this vertiginous skyscraper, defying the conventions of most other CS2 maps.
Overpass
Overpass, nestled in the scenic landscape of Germany, serves as a bomb defusal map and stands out as a unique gem within CS2 maps pool.
Unlike many other fan-favorite maps that have made their way from previous iterations of Counter-Strike 2, Overpass is a testament to this version of the game alone.
One distinguishing characteristic of Overpass is its reputation as a battleground where the Counter-Terrorist faction enjoys a notable advantage. The map's intricate and multi-layered design underscores the critical importance of accurate callouts.
Navigating the CS2 Map Landscape
In this exploration of the best CS2 maps, we've uncovered a rich tapestry of gaming environments that have become synonymous with the Counter-Strike 2 experience. These counter strike maps, both old and new, each possess their own unique charm and strategic challenges. From the classic appeal of Dust 2 to the vibrant visuals of Mirage, and from the intricate verticality of Nuke to the awe-inspiring setting of Ancient, these maps offer diversity and excitement to players of CS2 competitive maps.
Whether you seek iconic classics or the thrill of new CS2 maps, these battlegrounds serve as the canvas for your skills, tactics, and strategies. As you embark on your CS2 journey, remember that choosing the best CS2 maps is not just about the terrain but the excitement, competition, and memorable moments they offer.
FAQ
What are the most balanced maps in CS2?
The most balanced maps in CS2, such as Dust 2, Mirage, and Inferno, are often considered counter strike maps that provide fair opportunities for both terrorist and counter-terrorist sides, ensuring competitive and exciting matches.
What is the most played map in CS2?
Dust 2, known as one of the old CS2 maps, is undeniably the most played map in CS2. Its timeless appeal and balanced design make it a top choice for players in both casual and competitive modes.
What is the hardest map in CS2?
Nuke, with its intricate vertical layout and tight spaces, is widely regarded as one of the hardest maps in CS2. It demands precise coordination and strategic play, making it a challenge for even seasoned players in the world of CS2 competitive maps.