How 9INE made it to the Major: breaking down the plays
In every Counter-Strike Major and RMR event, there's potential for upsets and unexpected underdog performances. The European RMRs for the BLAST.tv Paris Major were truly astonishing-both during the event and the outcome.
If we were to examine one team's impressive run, it would have to be 9INE (3-0 in RMR B). Let's delve into how they secured their success in the RMR.
hades' stellar performance
Sometimes, a team's achievement hinges on the consistency and performance of its AWPer. Olek "hades" Miskiewicz is an extremely skilled player, and it seems he had an extra boost of motivation entering this RMR after leaving ENCE.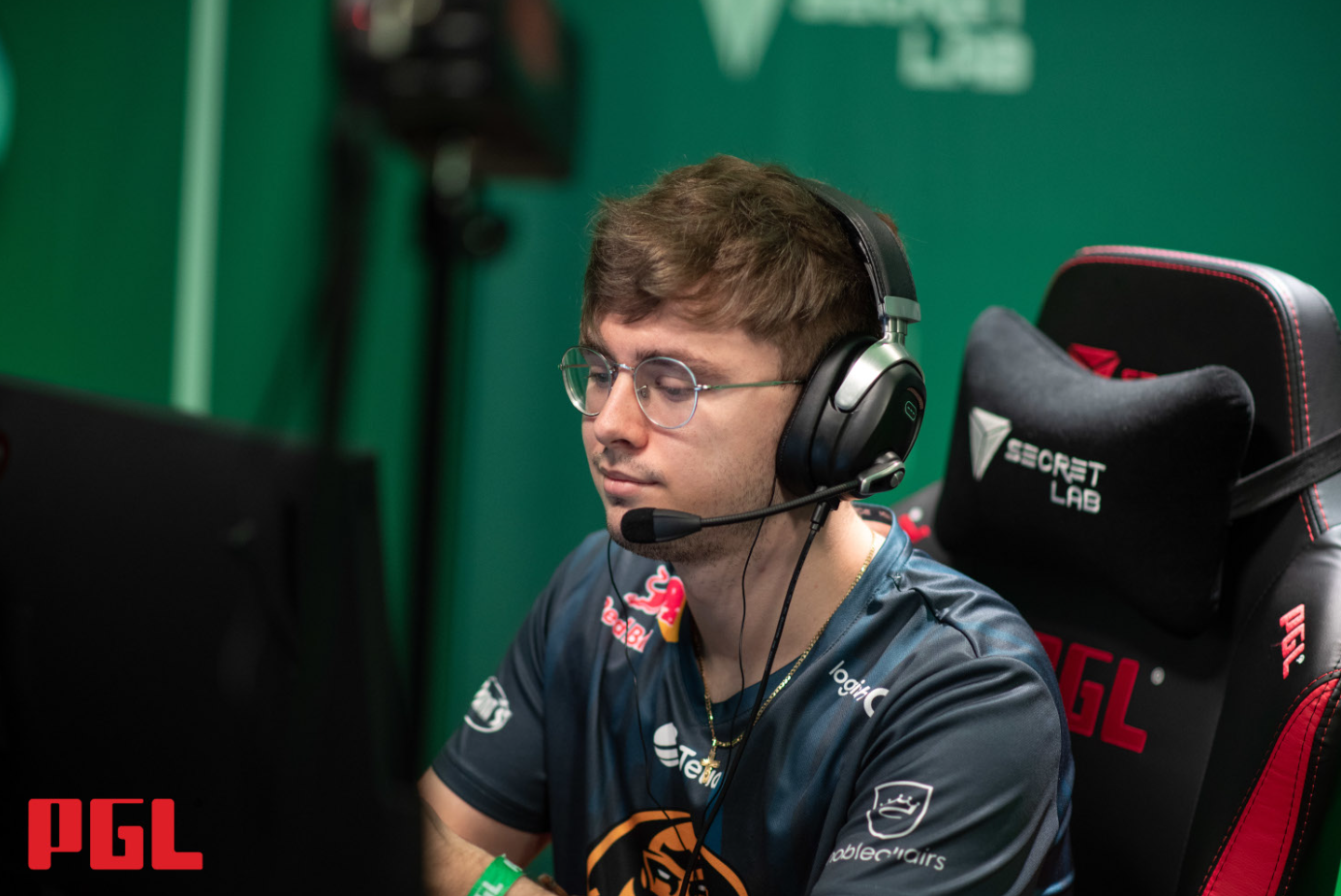 The Polish sniper concluded the RMR run with a 16-0 opening duel score, which is exceptional. Not losing a single opening duel in three important tournament games (including a bo3 against Vitality) is quite an accomplishment.
9INE: "Pistol rounds? What pistol rounds?"
Pistol rounds are crucial, particularly in bo1 matches. It is worth noting that 9INE only managed to win 2 out of the 8 pistol rounds they played in the RMR – one on Mirage against BIG and the other on Anubis against Vitality.
Despite losing both pistols and a total of 3 subsequent rounds in bo1 against G2, 9INE still managed to secure a 16-14 victory. In other words, 9INE began their gun rounds in bo1 against one of the top teams with a 0-5 scoreline (0-3 while playing as CT and 0-2 while playing as T), but then won the subsequent forcebuy.
This pattern was repeated in their Vertigo match against Vitality in the decisive best-of-3, with 9INE starting 0-5 (0-2 CT, 0-3 T).
Overall, this was an impressive feat.
Goofy's supportive impact
It is important to mention Krzysiek "Goofy" Gorski's performance, as it was impressive. With a K/D ratio of around 1.0 across 3 matches, he had an average KAST of 76.53% according to HLTV. This is quite high, especially as the average KAST value is usually around 70%. However, the KAST can vary depending on how it is counted, as well as the role and map being played.
Now, let's take a closer look at the factors that contributed to 9INE's victories in each match.
Map by map
Nuke vs G2
When playing as CT, 9INE showed proficiency in finding openings, particularly outside, and executed strong rotations during the mid to late rounds.
As for their T-side, 9INE exhibited a versatile playstyle that included frequently changing the pace of the game. This made it challenging for opponents to adapt, especially in a closely contested bo1 match.
Here's a clip demonstrating 9INE's proficiency on the CT side:
Vertigo vs Vitality
9INE encountered some difficulty on the CT side of Vertigo, losing both the 18th and 19th rounds on B to Vitality, who were leading 10-9 at that point. This could have set up a trend of successful B-rounds for the European team.
However, 9INE managed to shut down all three subsequent B-round attempts by Vitality until the end of the map. Despite Vitality's varied approaches, 9INE remained successful, as shown in this clip:
On the T-side, 9INE demonstrated great adaptability. Starting the half with three successful B rounds, they made several A executions and secured a 9-6 lead for their T-side.
Anubis vs Vitality
Talking about Anubis, it was all about the T-side, and the key to the victory was in the hands of Wiktor "mynio" Kruk.
Mynio is a mid-player for 9INE's T-side, and he did top-notch work in the match against Vitality. Successfully lurking mid in many rounds, consistently making rotations, and making the mid-space a hard place to be for Vitality's defense. He ended the T-side with 9 frags and 6 deaths.
Another performance worth mentioning on the T-side on Anubis was Kacper "Kylar" Walukiewicz, who ended the half with 13 frags and just 7 deaths.
Will 9INE be able to keep the Polish dream alive in Paris? I'd say they're surely not going there to get 0-3'd in the group stage. The team's RMR success doesn't seem to be random.
But in just a couple more weeks, we'll see it all in Paris.