In the realm of CS:GO skins, the term "Gamma Doppler" immediately catches the eye of collectors and players alike. While Doppler skins have always been a staple in Counter-Strike: Global Offensive, Gamma Doppler skins offer a unique twist that sets them apart. In this comprehensive guide, we'll delve into the intriguing world of Gamma Doppler phases, exploring their characteristics, rarity, and the impact of floats on their value.
Gamma Doppler Phases Unveiled
The Ranges of Knives
Firstly, it's crucial to understand that Gamma Doppler skins are exclusive to knives. The enchanting color patterns of all Gamma Doppler phases grace a variety of knives, but not all of them. You'll find Gamma Doppler skins available for knives like the Karambit, M9 Bayonet, and Bayonet, but not for weapons like rifles or pistols.
Gamma Doppler Phase 1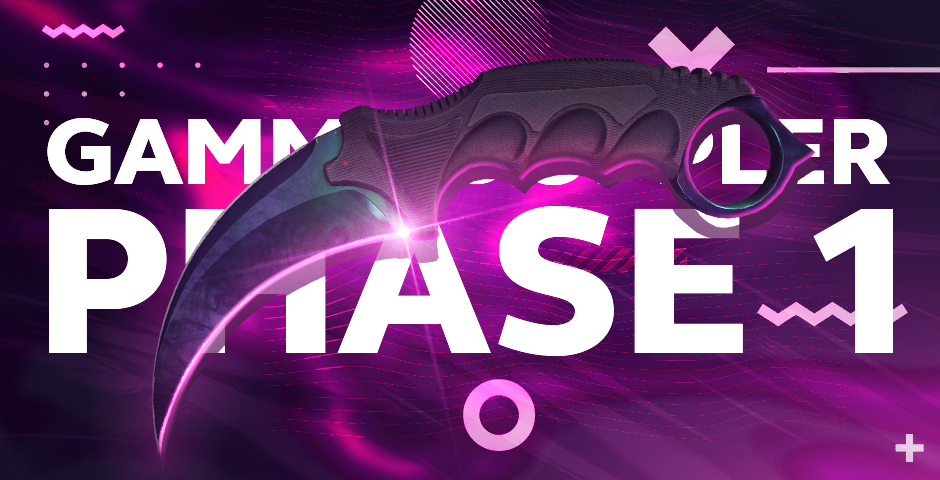 Gamma Doppler Phase 1 color palette consists of deep indigo hues intermingled with a myriad of green shades, resulting in a mesmerizing blend of gradients.The price range for Phase 1 knives varies based on the specific knife type and exterior condition, but they are generally in high demand.
Gamma Doppler Phase 2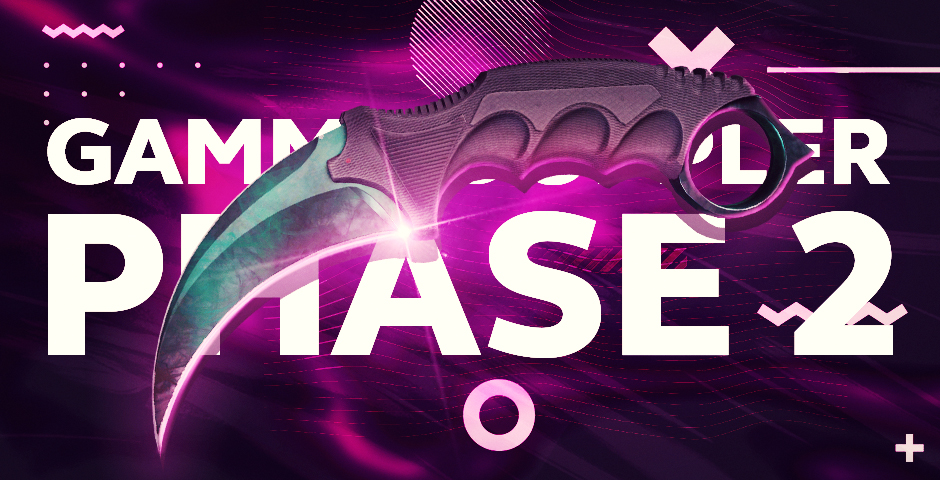 Phase 2 features a captivating blend of various tints of rosy pinks and rich purples, combine harmoniously within the skin's color scheme, fashioning captivating gradient transitions.The Phase 2 knives are also highly sought after, and their prices are influenced by factors like knife type and float value.
Gamma Doppler Phase 3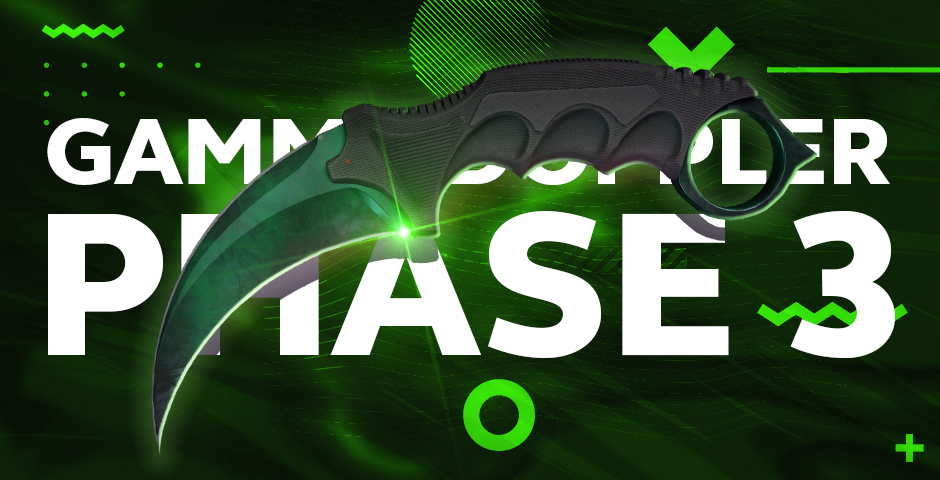 Phase 3 Gamma Dopplers exhibit a rich blend of shades encompassing deep blacks, vibrant greens, and soothing teals, artfully intertwining to craft seamless gradient transitions, making them a favorite among CS:GO enthusiasts. Similar to other phases, the price range for Phase 3 knives varies, and they are often considered a prized possession in a player's inventory.
Gamma Doppler Phase 4
In Phase 4 skin's aesthetic, you'll find an intriguing medley of blues, earthy browns, and rich blacks, skillfully merging to produce captivating gradient transitions. While it may not be as popular as other phases, Phase 4 Gamma Dopplers still have a dedicated fan base, and their prices reflect their unique appeal.
Gamma Doppler Emerald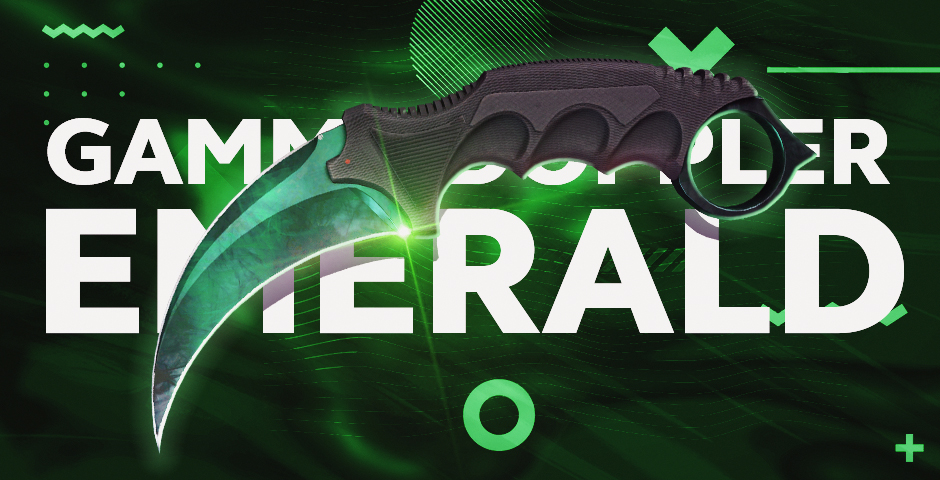 Impact of Float and Price
The float value of a Gamma Doppler skin can significantly influence its price. A lower float value usually makes a skin more desirable, as it indicates better wear condition. High float values may lower the skin's market value, making it essential to consider float when evaluating a Gamma Doppler's worth.
Decoding Gamma Doppler Phases
In this comprehensive guide, we've unraveled the captivating world of Gamma Doppler phases in CS:GO. These mesmerizing skins have become a symbol of prestige and style within the game's community. Key takeaways from our exploration include:
Exclusivity: Gamma Doppler skins are exclusive to knives, adding a touch of luxury to your in-game arsenal.
Phases Unveiled: Each Gamma Doppler phase boasts a unique color scheme, ranging from vibrant greens to striking blacks, catering to a variety of tastes.
Emerald Elegance: The Gamma Doppler Emerald phase reigns supreme as the rarest and most sought-after, commanding top prices.
Float's Influence: The skin's float value plays a crucial role in determining its market value, making lower floats more desirable.
Case Origins: Gamma Doppler skins can be found in the Gamma Case, though their rarity means they are truly prized possessions.
Now armed with a deeper understanding of Gamma Doppler phases, you can appreciate their beauty and rarity, whether you're a collector or a player looking to make a statement in CS:GO. So, explore the world of Gamma Doppler phases and make your mark in the gaming arena with these extraordinary skins. Gamma Doppler phases are more than just in-game items; they are a reflection of your style and status in the CS:GO community.
FAQ
What is the best phase for Gamma Doppler?
The best Gamma Doppler phase is subjective and varies from person to person. However, Gamma Doppler Emerald is often considered the most prestigious and sought-after phase due to its rarity and stunning appearance.
What is the most expensive Gamma Doppler phase?
The most expensive Gamma Doppler phase is typically the Emerald phase. Its scarcity and captivating green coloration make it a prized possession for collectors, often fetching the highest prices in the market.
What cases drop Gamma Doppler?
Gamma Doppler skins can be obtained from the Gamma Case, which can be opened with a Gamma Case Key. Keep in mind that the chances of unboxing a Gamma Doppler skin, especially the rarer phases, are relatively low, contributing to their value in the CS:GO skin market.