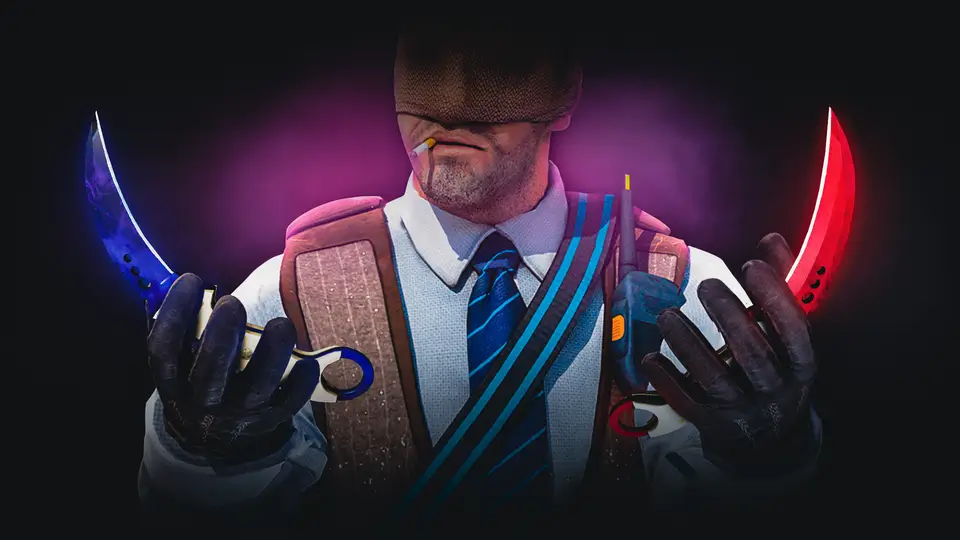 Doppler phases in CS2 have become the crown jewels of weapon skins, cherished by collectors and players alike. These mesmerizing skins, adorned with unique color patterns, are sought after for their rarity and aesthetic appeal. In this comprehensive guide, we will delve into the world of CS2 Doppler skins, exploring the different phases, Doppler phases prices, and the knives they can be applied to.
Unveiling the Spectrum: A Comprehensive Guide to CS2 Doppler Phases, Knives, and Prices
Ranges of Knives for Doppler Skins
Doppler skins can be applied to a wide range of knives, including the Karambit, M9 Bayonet, Bayonet, Flip Knife, Gut Knife, Butterfly Knife, and Huntsman Knife. Unfortunately, the Shadow Daggers and Bowie Knife cannot be upgraded with Doppler skins.
Doppler Phase 1
Phase 1 Dopplers palette encompasses an enchanting array of deep blues, regal purples, and delicate pinks, seamlessly merging to craft captivating gradient shifts. These skins offer a sleek and mysterious look that appeals to collectors and players alike. The price range for Phase 1 Dopplers generally falls between $150 and $500, depending on the knife and float value.

Doppler Phase 2
Phase 2 Dopplers are glistens with a shimmering metallic finish, showcasing an intricate design of ethereal undulating lines that mimic the wisps of smoke. Its skin boasts a mesmerizing array of pinks and purples, skillfully blended to form a captivating gradient of hues. These skins can be found on the same range of knives as Phase 1. Phase 2 Dopplers typically range in price from $200 to $700.

Doppler Phase 3
Phase 3 Dopplers are known for their vibrant blue and black patterns. Within the skin's design, you'll find a harmonious blend of diverse shades, ranging from cool blues to earthy browns, verdant greens, and inky blacks. Together, these hues artfully come together, creating a striking array of gradient transitions. They are favored by many for their eye-catching design. Phase 3 Dopplers usually cost between $300 and $900.

Doppler Phase 4
Phase 4 Dopplers showcase a captivating interplay of blues, rich browns, and deep blacks, skillfully merging to craft seamless gradient transitions, giving them a fiery look. Prices for Phase 4 Dopplers generally start at $500 and can go up to $1500 or more.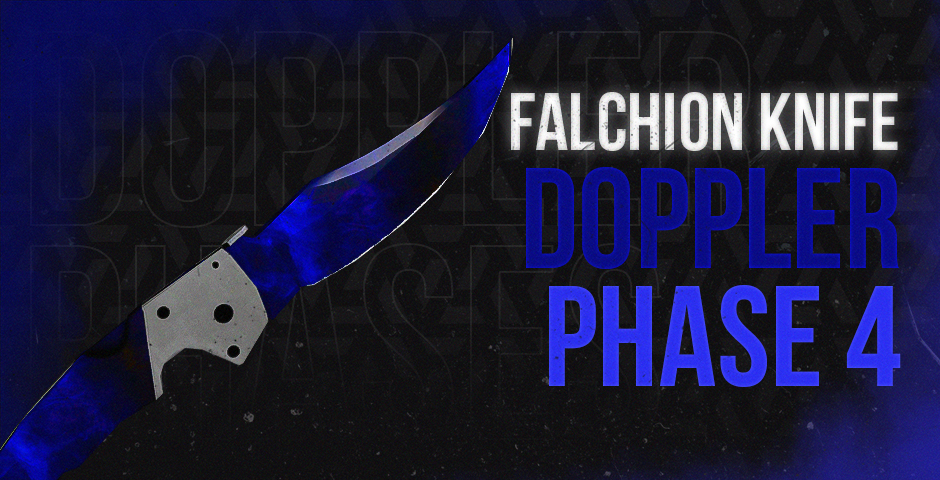 Doppler Gem Black Pearl
The Doppler Gem Black Pearl is a rare and exquisite variant. In the intricate design of the skin, you'll discover an enchanting blend of blues, royal purples, and vibrant crimsons, harmoniously merging to form a captivating array of gradient transitions that resemble a shimmering night sky. Prices for the Doppler Gem Black Pearl can reach staggering heights, often exceeding $3000.

Doppler Gem Sapphire
The Doppler Gem Sapphire is a pinnacle of luxury in CS2. The skin's color scheme is an exquisite spectrum of blues, seamlessly melding to create beautiful gradient transitions. Its design evokes the textured allure of sapphire, adding a touch of elegance to its appearance. Prices for this gem can range from $2000 to $5000 or even more.

Doppler Gem Ruby
Similar to the Sapphire, the Doppler Gem Ruby is a prized possession.Within the skin's intricate pattern, you'll find a mesmerizing array of red tones, elegantly blending to craft seamless gradient transitions. The design itself emulates the exquisite texture of a radiant ruby, adding a touch of opulence to its appearance that fetches prices between $2000 and $5000, depending on its float value.

Float Value and Price Impact
It's important to note that the float value of a Doppler skin can significantly impact its price. Skins with lower float values exhibit cleaner and more vibrant patterns, making them more desirable to collectors and, consequently, more expensive. Players looking to invest in Doppler skins should consider the float value alongside the phase and knife type when making a purchase decision.
The Allure of Doppler Phases: Adding Elegance and Rarity to Your CS2 Collection
CS2 Doppler phases, with their rich spectrum of colors and patterns, provide players and collectors with a diverse range of options to elevate their gaming experience and showcase their individuality. From the enigmatic Phase 1 to the fiery Phase 4, each Doppler phase offers a unique visual journey. The Doppler Gem Black Pearl, Sapphire, and Ruby, with their extraordinary beauty, stand as testaments to the craftsmanship of CS2 skin designers.
While the prices for these skins can vary widely, their aesthetic appeal remains constant. The world of all Doppler phases is a testament to the passion and dedication of the CS2 community. Whether you're a collector seeking rarity or a player looking to add style to your gameplay, different phases of Doppler offer an enticing avenue for both. So, explore this captivating spectrum and discover the Doppler phases that will resonate with your style and sensibilities.
FAQ
Which Phase Doppler is better?
The "better" Doppler phase is a matter of personal preference. Phase 1, 2, 3, and 4 each have their unique appeal, with distinct color patterns. It ultimately depends on your aesthetic taste.
What are the most expensive phases of the Gamma Doppler?
The most expensive phases of Gamma Dopplers are typically the Doppler Gem Black Pearl, Doppler Gem Sapphire, and Doppler Gem Ruby. These rare variants can command prices well into the thousands of dollars.
What cases do Dopplers come in?
Doppler skins can be found in various CS2 weapon cases, including the Gamma Case, Gamma 2 Case, and Gamma 3 Case. These cases have a chance to drop Doppler skins of different phases.