Main Favorites of the Tournament in Cologne
Yesterday, July 26, the Play-In stage started in Cologne. 16 teams began their battle for the top spots in the tournament, most of them came here not for the prize pool but for a slot at IEM Katowice.
Let's discuss the visible favorites at the tournament. And no, NAVI is not among them.
Cloud 9 – a Significant transfer and potential success
With two of the best riflers in the world – electronic and Ax1Le, experienced players – Perfecto and HObbit, and a skilled sniper – sh1ro, the team seems invincible.
The only thing that can stop them is the potential lack of synergy, as the transfers of electronic and Perfecto happened just two weeks before the tournament's start.
But the team's manager has repeatedly noted on social media that the team has forgotten about rest and is practicing for 12 hours a day.
Heroic – Destined for the Finals
During the transfer window, the team made no changes, meaning their roster is fully cohesive, and teammates complement each other in different aspects.
Moreover, statistics don't lie, and over the last 3 months, Heroic played sixteen matches, losing only two.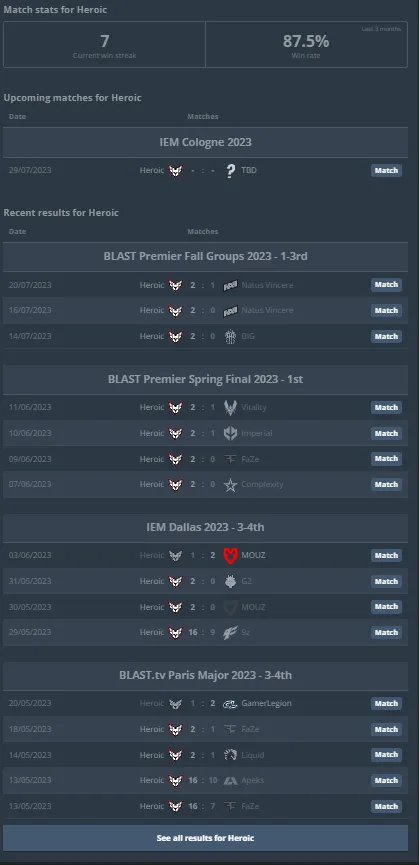 Heroic proves they are a stable team. Since IEM RIO Major 2022, they participated in twelve tournaments. Among them, they didn't reach the semifinals in two, reached the finals in six, and won two.
Additionally, the community considers Team Vitality and Liquid as other strong contenders for victory.
Let's see if the predictions turn out to be correct!