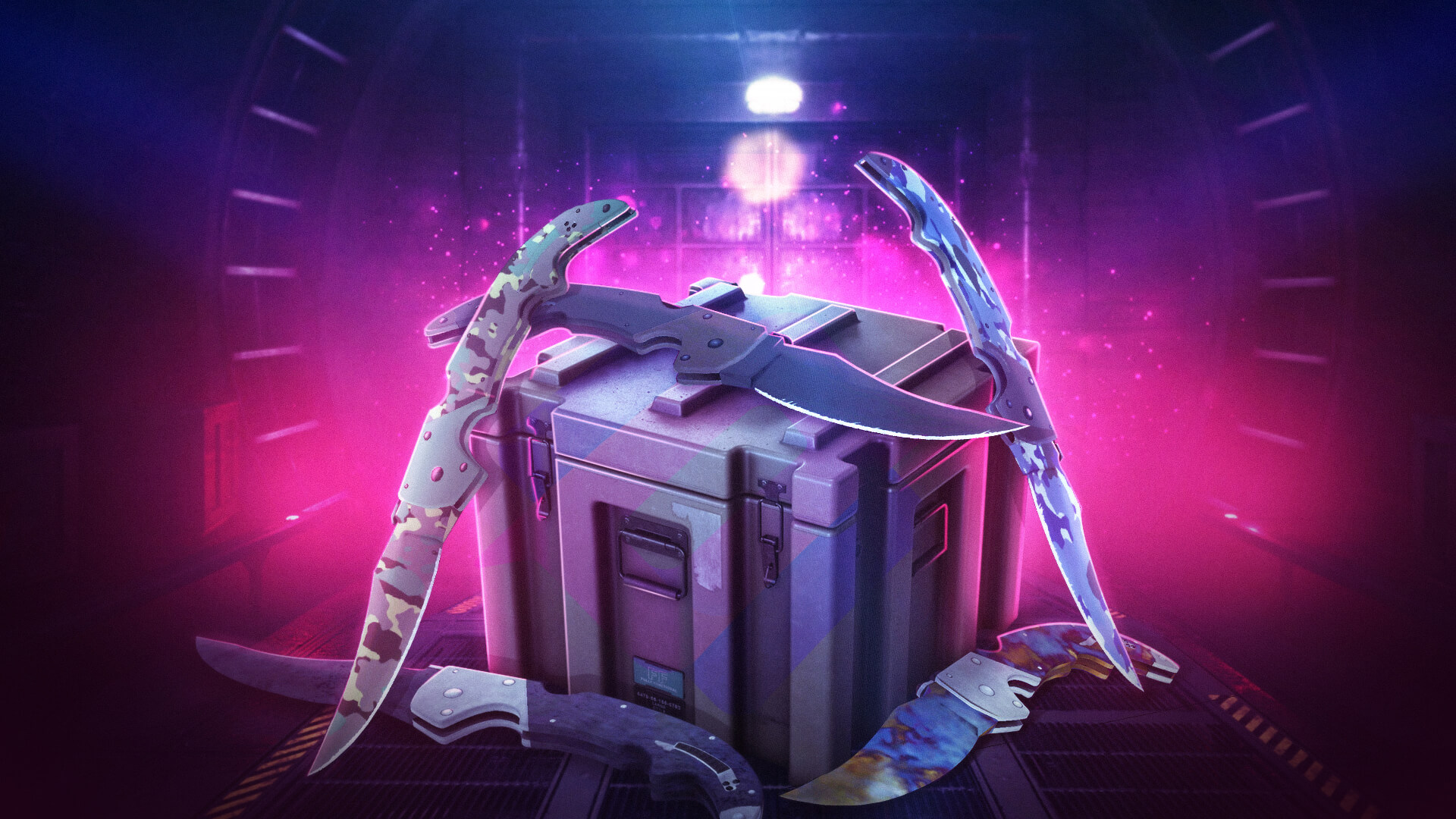 To most CS:GO gamers, skins have become more than just cosmetic enhancements for virtual weapons and characters, they've transformed into valuable digital assets, sought after by players and collectors alike. If you've found yourself wondering how to withdraw a skin from Skin.Club, you've come to the right place. This article will serve as your comprehensive guide to understanding the process of withdrawing skins from Skin.Club, which has a wide and varied selection of these virtual treasures.
Withdrawing the desired skin from Skin.Club
Step 1: First of all, it is necessary to choose the case you like and open it.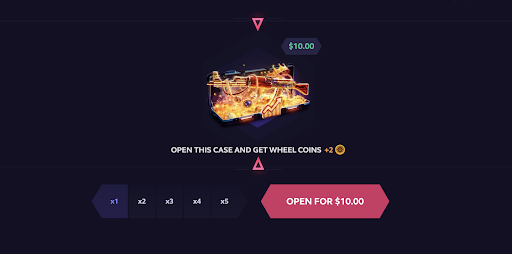 At once you can open either one case or up to 5. The number of prizes will be increased accordingly.


Here you have your drop

Meaning of each button:
Open again – Will take you to the page with the button. There you can choose how many cases to open again (this button does not trigger the direct opening, but redirects you to the opening page).
Sell all skins – The total amount that will be credited to your account is highlighted in green. It may vary depending on the total value of all the lots that were won. The case may or may not pay off. At times there may be several expensive skins in such a drop and then the roll will pay off well.
Upgrade – Upgrade the received skins ( will direct you to the upgrade page)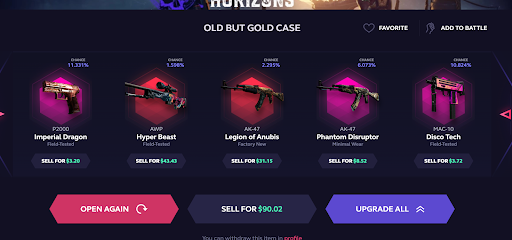 Step 2: Next, you have to enter your profile by clicking on this link under the center button
When you open your profile, the first thing you need is looking at is this box:

Here you need to insert your trade link (and it must be actual). If the link is not inserted – the skin will not be withdrawn.
You can find the instruction right here
IMPORTANT! The inventory must be public, otherwise only friends will be able to send trades. You can set the privacy (publicity) of the inventory here: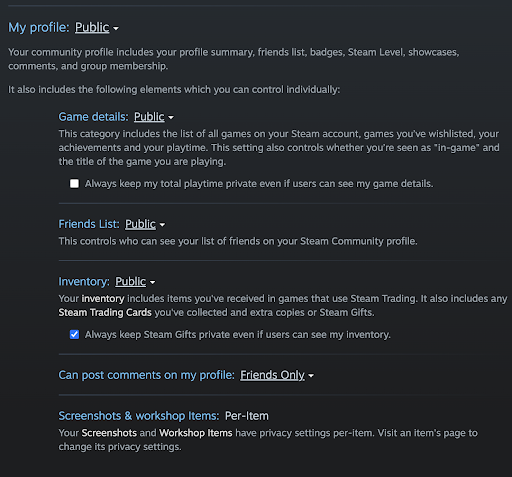 Set the inventory section public.
After pasting the link here, click the save button.

Step 3: Further, you scroll down the page and find all your skins. If there are three icons next to each skin, it means that you can withdraw them.
Next to each skin there is an icon in the form of a shield with a check mark – this is its personal roll identifier, by which you can check the validity of the roll.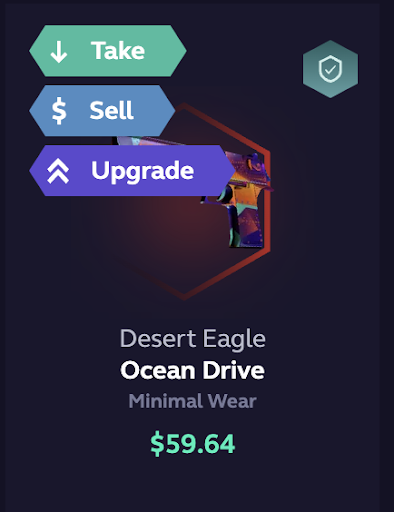 Step 4: Choose the required skin and see three options
Take
Sell
Upgrade 
Click on the first option and then wait for some time. After a while a notification will appear in Steam with the offer of trade exchange, it will be necessary to accept this trade and take it into your inventory.
Check the box next to ready to trade and then accept the trade.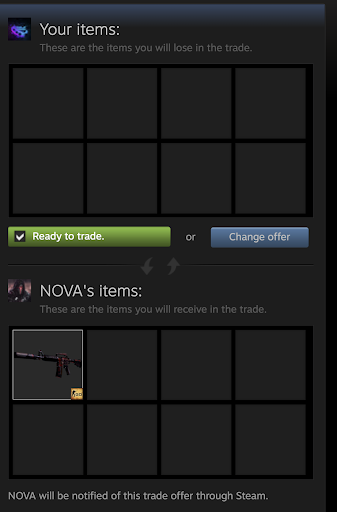 Once the trade is done, you'll see the window that the trade has been successfully closed. You can either go to the inventory or just close the window.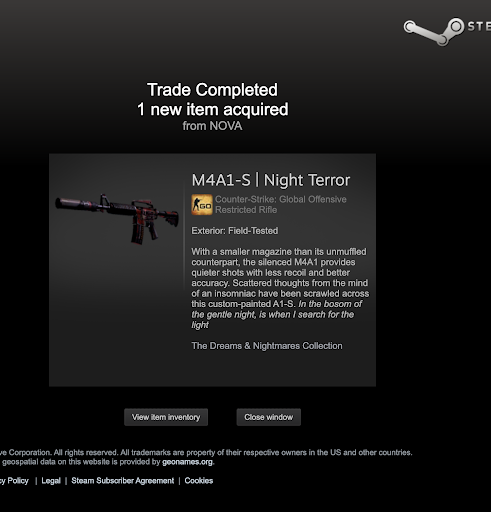 The skin will appear in your inventory.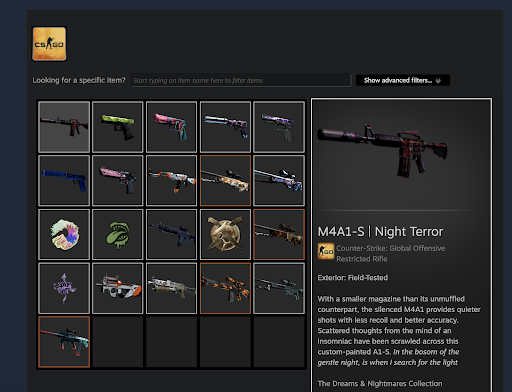 The withdrawal is done!
Success of the Skin Withdrawal 
Congratulations, you've successfully learned how to withdraw skins from Skin.Club! We've guided you through a step-by-step process, ensuring you can unlock the value of your prized skins with ease. From choosing and opening cases to setting up your profile and confirming trades, you've now mastered the essential techniques for navigating the Skin.Club platform. So, if any of your friends will ask you "How to withdraw a skin from Skin.Club?" you already will know the answer to this question.
FAQ
Are there any risks involved in withdrawing skins from Skin.Club?
While Skin.Club is a reputable platform, there are inherent risks associated with trading virtual items.Make sure to follow our guidelines to avoid any possible mistakes.
What should I do if I encounter any issues during the withdrawal process?
If you face any problems or have questions, Skin.Club typically provides customer support or FAQ sections on the website. Reach out to us for assistance with specific issues.
Can I trade or sell my skins on other platforms after withdrawing them from Skin.Club?
Yes, once you've withdrawn your skins, you're free to trade or sell them on other gaming platforms or marketplaces as you see fit.