Rio Major 2022 on Skin.Club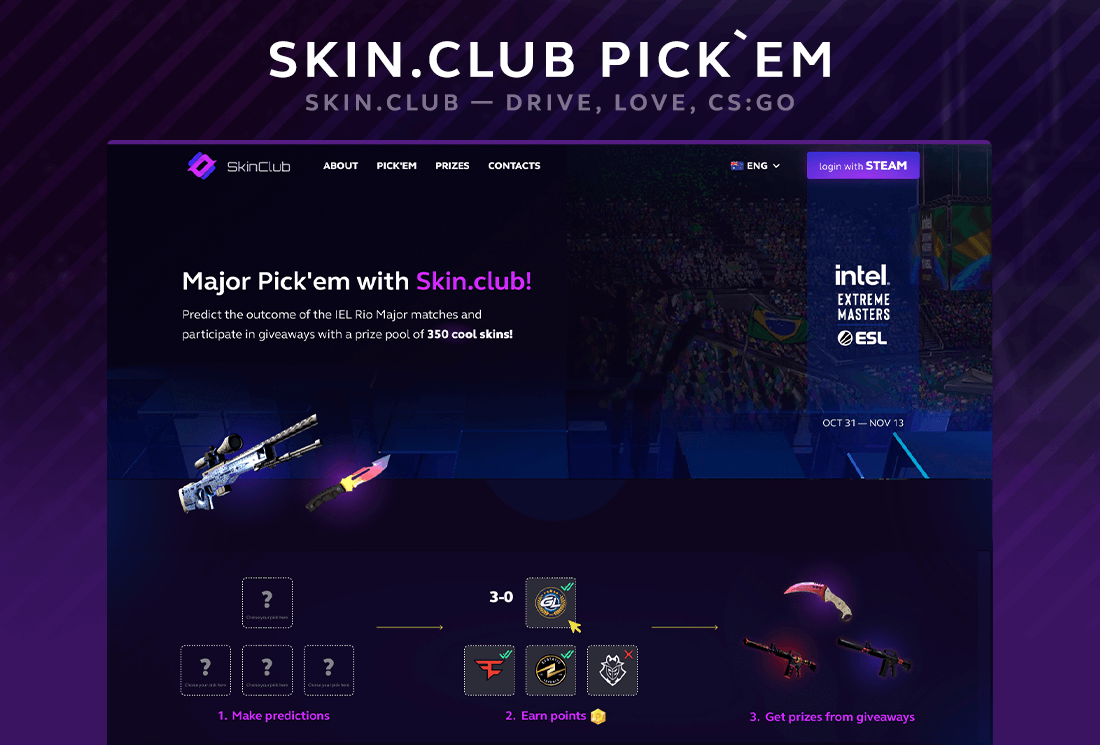 Skin.Сlub Major Pick'em
On the eve of the IEM Rio Major, the Skin.Club team invites you to take part in the Pick'em Challenge with a prize pool of 350 skins! It will allow everyone, whether you are a Skin.Club user or just an ordinary CS:GO fan, to try your luck and make predictions for each stage of the tournament.
Upgrade your in-game inventory with new skins by opening new juicy cases and partaking in giveaways with an enormous amount of prizes.
Stage Results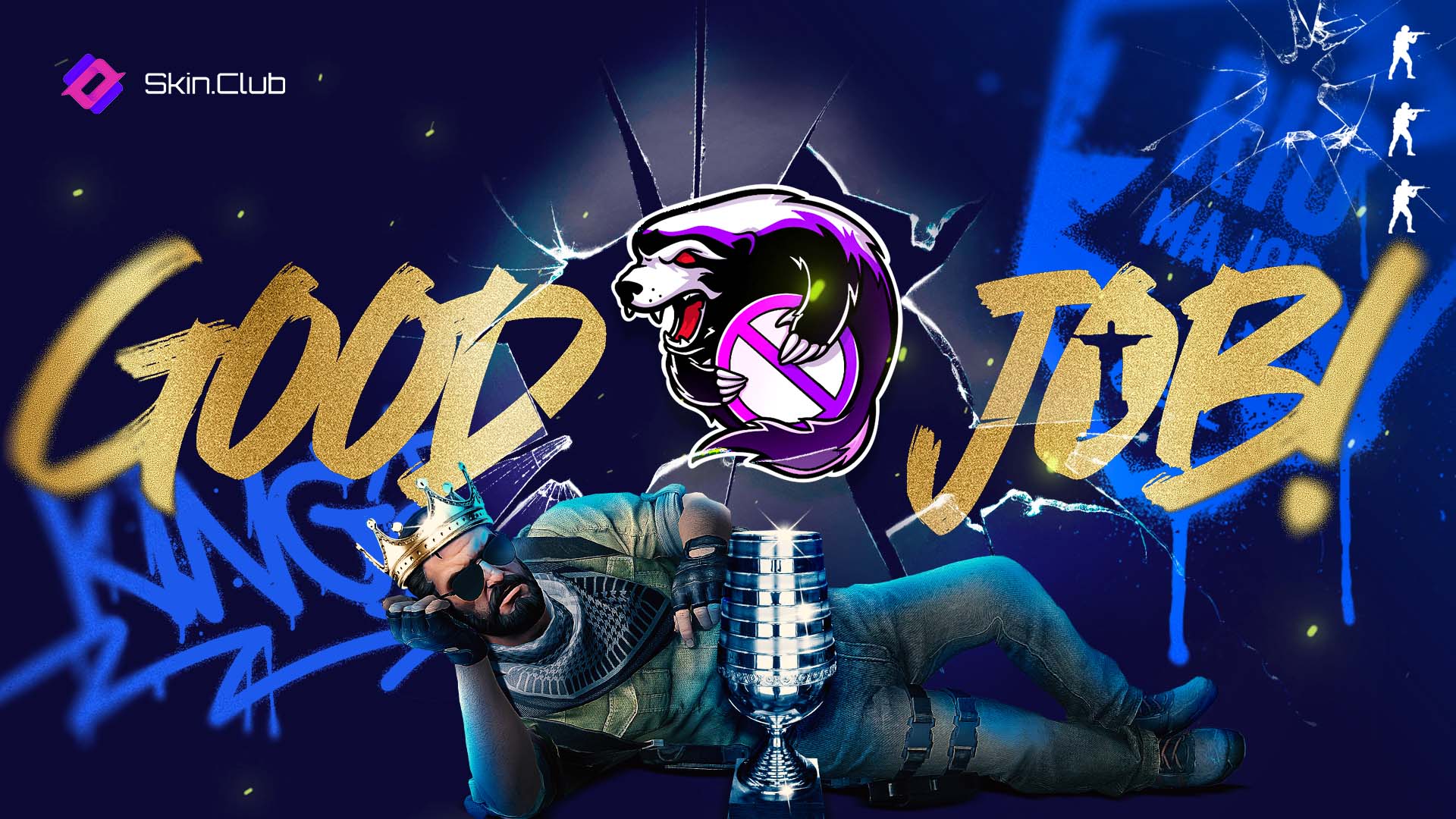 Partners

00Nation is one of the most unique teams to play in the RMR. The roster includes true legends of the game, talented young players eager to prove themselves, and a lot of Brazilian culture and character sprinkled generously over the squad.
They are young, bold, and passionate. They live and breathe CS:GO – that's what they have in common with Skin.Club. And it makes this team a great partner, interesting for older players and newcomers alike. If you want to observe a good show, just tune in on a 00Nation game – they always deliver!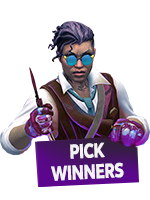 SKIN.CLUB — DRIVE, LOVE, CS:GO