How to get free CSGO cases?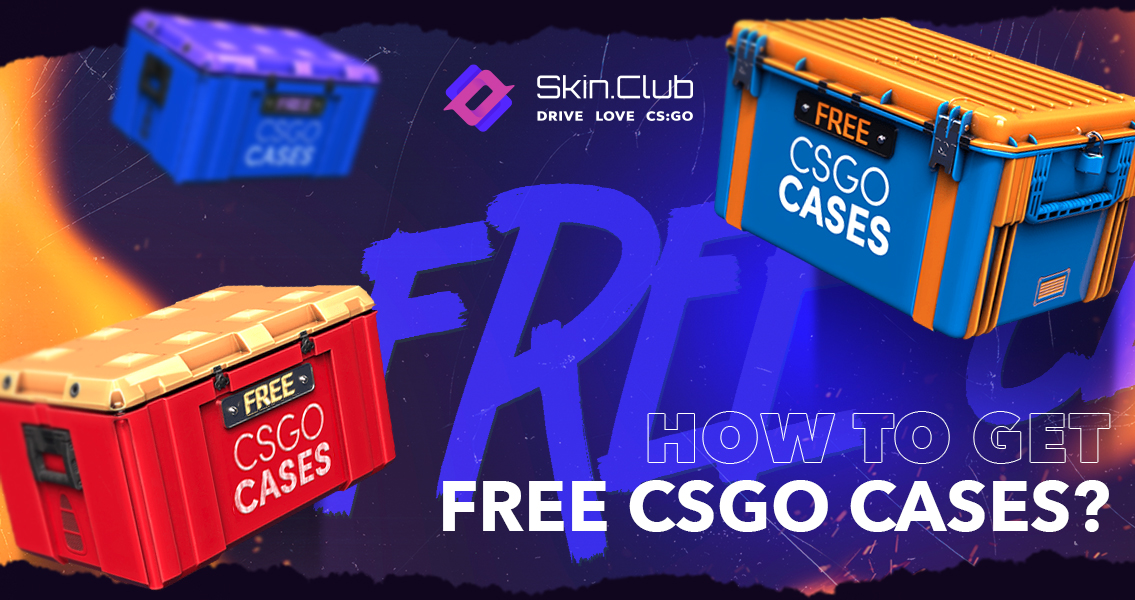 Getting and opening free CSGO cases has been an important part of the popular online shooter for several years now. The first boxes with random skin drops were introduced into CS:GO back in 2013. Initially, all kinds of design improvements to the character's equipment, which did not have any effect on the mechanics or physics of the gameplay, were purchased by users solely for the sake of entertainment.
However, over time, the situation has changed dramatically – today free CSGO cases are much more than just a beautiful picture. They can be sold for quite real money, while the cost of rare boxes can reach several hundred dollars and more.
Three guaranteed ways to get CSGO cases
So, we all remember that free cheese is only in mousetraps. However, in the case of CS:GO cases, this saying works only half. The fact is that the developers really foresaw the possibility of obtaining free boxes with skins, only the key to them will still have to be bought, and its cost in 95% of cases exceeds the total price of not only the chest itself but also its contents.
The first, most obvious, and apparently traditional way to get CS:GO cases is to play on the official servers of the developer company. This scheme is entirely built on the principles of randomness, and even if you play for days, it is unlikely that you will be able to get more than 2-3 weapon boxes. Although, as many experienced gamers note, immediately after the release of updates, this method is the best option on how to knock out a brand new case and become the owner of a trophy that no one has yet.
The second method is somewhat simpler since it involves playing on special farm servers. In fairness, we note that short five-minute rounds with several participants can only be called a game with a big stretch, however, this method allows you to get a variety of drops and boxes, including guaranteed.
The third way to get free cases is quite specific and it consists in playing box-opening simulators in CS:GO. This method will surely appeal to players who hunt chests solely for their content. In the simulators, you do not need to buy keys – just choose the chest you like and unpack it. Perhaps the only disadvantage of entertainment is that the beaten skins will remain in the simulator, it will not work to take them into the original game.
Is it possible to make money on CS:GO cases?
Let's imagine a purely hypothetical situation. A certain player in the very first few days after the official release of new CS:GO cases managed to replenish his inventory with a coveted box. What can be done in this situation? The first option is to buy a key and open it. However, in this case, you should be prepared for the fact that you will have to lay out your money, while remembering the golden rule that reality rarely meets expectations.
The second option is to sell the chest on special trading platforms getting quite good money for it. By the way, this scheme also works with old cases. Because of their rarity, they are ten times more expensive than new ones.
And finally, let's give free advice – do not rush to sell cases earned in various operations and ending missions – after a year or two, this can be done on much more favorable terms.
We recommend that you visit