There's no denying that Counter-Strike has evolved beyond being just a game. Thanks to its competitive scene and distinctive customization options, it has fostered a lively community where the quest to earn free CS2 skins is a topic that is frequently discussed.
Skins, the virtual in-game cosmetic items, have attracted the attention of millions of players worldwide. They offer no strategic advantages yet are highly desired for their aesthetics and the personalized touch they give to the gameplay. This article will guide you through the maze of acquiring these coveted items without reaching into your pocket.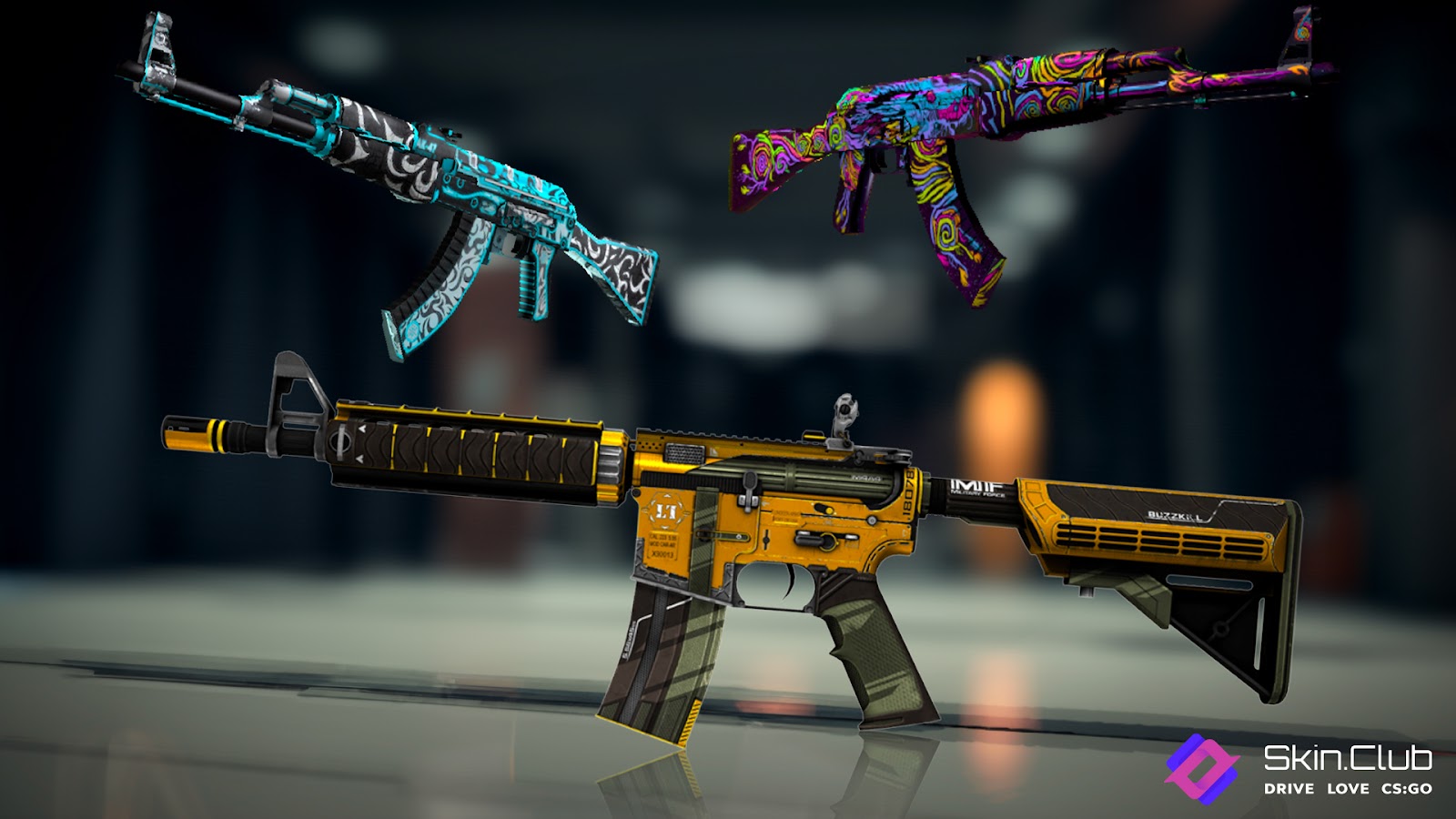 1. EMBRACE THE WORLD OF GIVEAWAYS
The first path to tread on your quest for free CS2 skins is the realm of giveaways. Various platforms such as gaming websites, social media channels, and streaming sites often host contests and giveaways where CS2 skins are up for grabs.
All it typically requires is a set of simple actions like following their page, sharing a post, or joining a group. While this method largely depends on luck, consistency might eventually reward you with a shiny new skin for your CS2 inventory.
2. SURVEY SITES AND OFFER PLATFORMS
Reward points sites, often referred to as GPT (Get Paid To) sites, are platforms where you can complete tasks to earn points. These tasks might include filling out surveys, watching videos, or completing offers.
Once you've accumulated enough points, they can be redeemed for rewards like gift cards or, in this case, CS2 skins. Some reliable GPT sites include Swagbucks and PointsPrizes. Always be sure to check the site's reputation before investing your time.
3. Try out CS2 Skins Marketplaces
Some CS2 marketplaces offer free skins for first-time sign-ups or referrals. When you refer a friend and they make a purchase, you earn rewards that you can exchange for skins.
It's crucial to use legitimate marketplaces only to avoid scams. Trusted marketplaces such as Skinport or Bitskins are good examples. Each marketplace has its unique set of rules, so ensure to familiarize yourself with the conditions.
4. Bet on eSports Matches
This method requires deep knowledge of the CS2 eSports scen!
Various online platforms allow you to bet on CS2 matches using virtual currency, which can then be exchanged for skins.
Keep in mind that betting comes with its risks and is best suited for players who understand the game's nuances, including team strategies and player performances. Websites like GG.bet and Betway eSports are worth exploring for this.
5. Earn Free CS2 Skins Through In-Game Drops
CS2 offers a system where players can receive random skin drops simply by playing the game. These are usually obtained at the end of matches and can also be acquired by leveling up your account.
Although these skin drops may not always provide high-value skins, there's always a chance to get something rare. In addition, skins can be traded or sold on the Steam marketplace, allowing you to accumulate assets to buy the skin you desire.
FINAL THOUGHTS
In essence, the secret to acquiring free CS2 skins isn't hidden in some obscure cheat code or hack, but in the strategic application of a combination of methods. Consistency, patience, and a degree of caution are the keys to expanding your CS2 skin inventory without breaking the bank.
Earning your own free CS2 skins adds a unique dimension of satisfaction to your gaming experience. They are a symbol of your efforts, commitment, and perhaps a little bit of luck. Ultimately, the allure of these skins goes beyond their vibrant designs and reflects your personal journey in the fascinating world of CS2. That is the true beauty and allure of free CS2 skins.