All CS:GO 2023 tournaments: how many upcoming tournaments are known?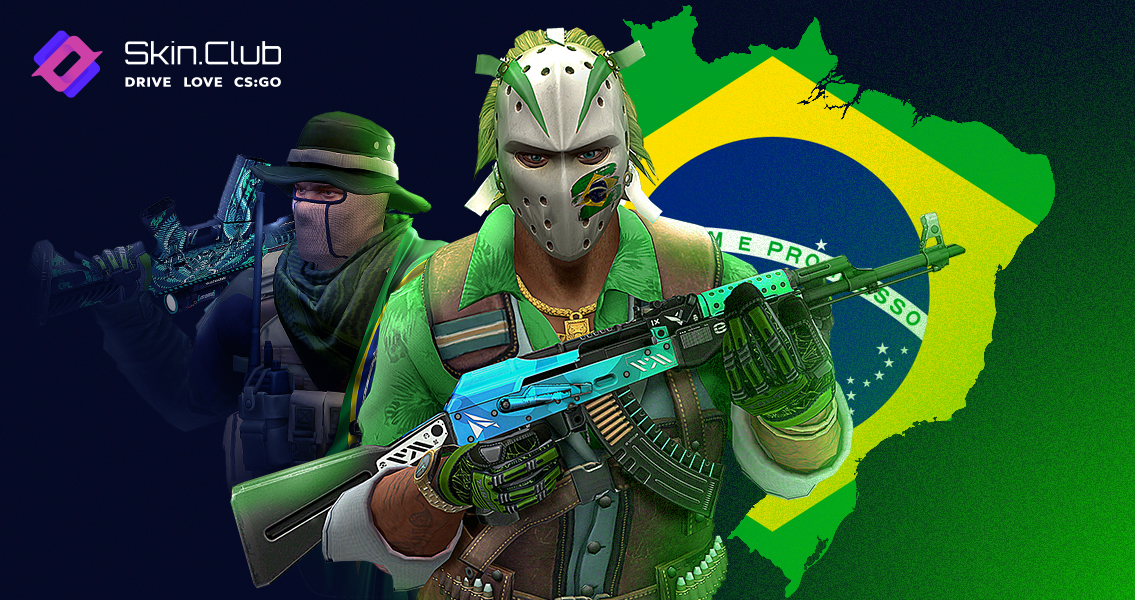 CSGO is one of the most well-liked esports genres worldwide. Fans swarm into venues to watch player battles during tournaments that take place all around the world. Two Major series events are slated to take place in 2023, the first of which will take place in the French capital of Paris; however, the exact date and time of the second tournament are still unknown. Our esports tournament calendar features all CS:GO 2023 tournaments that are upcoming and will happen soon. On this page, you can discover all the details on forthcoming CS:GO events.
Schedule of all CS:GO 2023 tournaments and championships
14.01 | HLTV Award Shaw 2022 – last year's awards ceremony – results of the ceremony
19.01-29.01 | BLAST Premier Spring Groups 2023 (12 teams)
Tournament Results
31.01-12.02 | IEM Katowice 2023 (16 teams)
Katowice, Poland. Prize money – $1 million – G2 winners
22.02-26.03 | ESL Pro League Season 17 (32 teams)
Malta.
03.04-09.04 | Paris Major 2023 Asia RMR
Ulaanbaatar, Mongolia
03.04-09.04 | Paris Major 2023 Americas RMR
Monterrey, Mexico
03.04-09.04 | Paris Major 2023 Europe RMR
Copenhagen, Denmark
12.04-16.04 | BLAST Premier Spring Showdown 2023
Prize money – $135,000
17.04-23.04 | IEM Brazil 2023
Prize money – $250,000
08.05-11.05 | BLAST Paris Major 2023, Challengers stage (16 teams)
Winners advance to the main stage
13.05-21.05 | BLAST Paris Major 2023 (16 teams)
Prize money – $1,250,000
29.05-04.06 | IEM Dallas 2023
Dallas, USA.
07.06-11.06 | Premier Spring Final 2023
Prize money – $425,000
13.07-23.07 | BLAST Premier Fall Groups 2023 (12 teams)
Prize money – $177,500
25.07-26.07 | IEM Cologne 2023 (24 teams)
Cologne, Germany. Prize money – $1,000,000
15.08-24.09 | ESL Pro League Season 18
Malta.
04.10-08.10 | BLAST Premier Fall Showdown 2023
Prize money – $135,000
16.10-22.10 | IEM Fall 2023
22.11-26.11 | BLAST Premier Fall Final 2023
Prize money – $425,000
13.12-17.12 | BLAST Premier World Final 2023
Prize money – $1,000,000
The most thrilling CS competitions coming up
Most clubs were able to get into a competitive rhythm in the first two months of 2023, so there will be a lot of exciting games ahead. A letter outlining the major CS:GO competitions in 2023 has been written.
An acknowledged and significant CS competition is ESL Pro League
Let's discuss the upcoming important CS GO competition. As the competition has already started, the word closest is not totally suitable in this context. One of the most prominent CS:GO events features a month-long battle between 32 elite teams. The winner will receive a ticket to both the IEM Cologne and the BLAST Premier Global Finals (we will write about both tournaments below).
The ESL Pro League is currently hosting the group stage. The week of March 20–26 will see the main resolution.
When is ESL Pro League on BLAST.tv? The last major before Source 2, was it Paris Major?
Majors are the biggest CSGO competitions, and they always stand out in the competitive hierarchy. We anticipate two major tournaments this year, as usual, but if there isn't much information available regarding the autumn tournament by May, our anticipations will be out of control.
From May 8 to May 21, the French capital will host the BLAST.tv Paris Major. This is the first time a Danish tournament promoter has secured permission to stage a competition of this stature. BLAST tournaments are regarded by many viewers as the best in terms of broadcasting. The French government is also concerned with a successful event in this case. On paper, everything appears to be quite delectable, but we have no idea how the outcome will turn out.
It won't be long before the Major's qualification process begins in early April.
Germany's IEM Cologne 2023: CSGO
IEM Cologne 2023 is without a doubt the most prominent CS GO event, taking place in LAN settings for a brief period of time and functioning independently.
The summer's main competition will take place in Cologne, Germany, from July 25 to August 6. Only one name, out of the 24 potential competitors, has been revealed thus far: G2 Esports, who won IEM Katowice and a trip to Germany. Yet, we are confident that the largest CS:GO event of the summer will include a thrilling battle.
The 2023 BLAST Premier World Finals will be over
The largest CS:GO competition that takes place year-round, if we exclude the majors that enjoy special treatment thanks to Valve, is likely BLAST Premier. The December competition, which will be attended by the eight best teams at the end of the year, will serve as the conclusion to such a protracted saga. No team has yet qualified for one of these elite competitions, thus the major battle is still to come.
Women's Esports in the ESL Impact League Are Worth Watching
Finally, it's impossible to avoid discussing female Counter-Strike. This year, there are separate major CSGO competitions for women. The eight best teams in Dallas and Hannover, respectively, will compete in the third and fourth seasons of the ESL Impact League. Although the main competitions won't start until early June and mid-December, we're certain that the girls are putting in a lot of preparation work and have tough qualifying examinations ahead of them.
Dates for ESL Impact League
The popularity of Counter-Strike: Global Offensive is growing, and this year will see a lot of exciting battles. You can purchase skins from a brand-new Revolution case in our Market if you can't wait to join the server yourself!
The RES Eastern European Masters: Spring 2023 CS GO competition is the following one. It will take place from Mar. 10 to Mar. 12, 2023. The BLAST.tv Paris Major 2023 is the biggest upcoming Counter-Strike: Global Offensive event by prize money. It will take place from May 8 until May 21, 2023.

We recommend that you visit